Faces from Chernigov
Related to:
Chernigov (Province)
,
Photos
Some photos are reduced. If so, click on the images, and a larger one will open in a new window.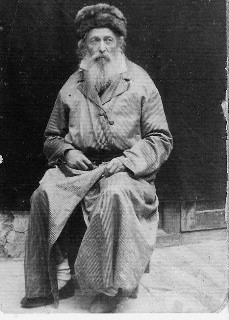 Munie Chernoff of Chernigov was said to be around 102 when this picture was taken in 1911. The back of this picture notes that he died in 1914 at around 104 years of age.
Photo courtesy of Leah Hammer.