Plans, Permits and other documents
Images on this page are reduced. Click on the image to see a larger view, which will appear in a new window.
Building Permits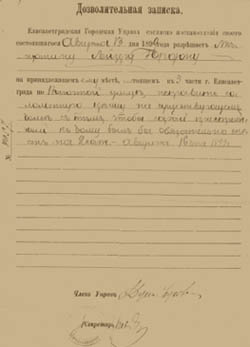 Permit to change the roof on an existing structure in Yelisavetgrad in 1899, issued by the City Hall. Document courtesy of Linda Silverman Shefler.