The JGSS holds monthly meetings, workshops, and lectures by leading experts and speakers on topics relevant to Jewish history and genealogical research. Recent meeting topics have included presentations on beginning genealogy,
DNA testing, cemetery research, and online resources.

All meetings are open to the public.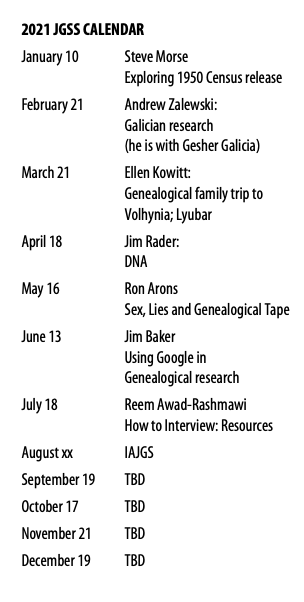 Check our calendar and visit our Facebook page for schedule updates.

Sign up for email notifications of upcoming meetings and news about Jewish genealogy.
Consider joining the Jewish Genealogical Society of Sacramento – click on the  Join Us tab to see benefits of membership.

Note: All programs and speakers are subject to change.