JCR-UK is a genealogical and historical website. It is not the official website of the organisation discussed below.
Masorti Judaism

(formerly the Assembly of Masorti Synagogues)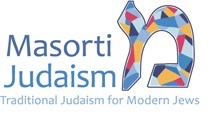 Masorti Judaism is an umbrella body for all Masorti (Conservative) congregations in the United Kingdom. Masorti is the newest of the various Synagogue movements in Britain and its total membership, though low, constituting only 3.3% of synagogue membership in the United Kingdom in 2016, had more than doubled over the previous six years.(1)
Basic Data

Name:

Masorti Judaism

Former Name:

Assembly of Masorti Synagogues (until 20 September 2012)

Head Office:

Alexander House, 3 Shakespeare Road, London W3 1XE.

Date Founded:

1985.

Ritual:

Masorti / Conservative Judaism

Affiliation:

Masort Olami (The World Council of Conservative/Masorti Synagogues)

Website:

Burial Society:

Jewish Joint Burial Board of 1 Victory Road, Wanstead E11 1UL (serving Masorti, Reform, Liberal and Independent Communities in England), established 1968

Legal & Charitable Status:

On 28 July 2006, 'The Assembly of Masorti Synagogues" was incorporated as a registered company (company no: 05890261), a private company limited by guarantee without a share capital (and with an exemption from use of the word 'Limited'). It had previously been a charitable trust. On 20 September 2012, it changed its name to 'Masorti Judaism'.

It is also a registered charity (No: 1117590), registered on 16 January 2007
History
The Masorti movement in Britain was founded by Rabbi Dr. Louis Jacobs in the mid 1960s. Rabbi Jacobs had been minister of the New West End Synagogue, a United Synagogue congregation. However, as a result of a controversy (that became known as the Jacobs Affair), Rabbi Jacobs was denied the opportunity to continue as minister of the New West End Synagogue. This caused a number of members to defect from the New West End in 1964 and to establish the New London Synagogue in London's St. John's Wood, at which Rabbi Jacobs was installed as rabbi and minister. Rabbi Jacobs was made a CBE in 1990. The New London Synagogue became the "parent" synagogue of the Assembly of Masorti Synagogues, formed in 1985, which changed its name in 2012 to Masorti Judaism.
There are currently 13 active Masorti communities:(2)

Constituent Synagogues (existing):


Associate Members (existing):


Associate Members (defunct):

*A congregation that is still active.
Bibliography, On-line Articles and Other Material relating to the Masorti Movement

Cemeteries of Masorti Judaism in the Greater London Area
Generally, burials are carried at the following cemetery through the Western Burial Society (at the Cheshunt Western Cemetery) or the Jewish Joint Burial Society (JJBS), which primarily serves Reform congregations, but also 7 Masorti congregations, as well as several Liberal congregations and certain Independent congregations in Southeast England.
Bulls Cross Ride Cemeteries (active), Cheshunt, Herts. EN7 5HT
The "Western Cemetery" at Bulls Cross Ride had originally been the cemetery of the Western (now Western Marble Arch) Synagogue, as well as the independent West End Great Synagogue. This together the newer Woodland Cemetery, is now also the principal cemetery of JJBS. (For additional information, see IAJGS Cemetery Project - Cheshunt)
In addition, many municipal cemeteries throughout Britain have sections
reserved for non-Orthdox Jewish burials.

---
References and Notes (↵ returns to main text)
Synagogal Organisation in the United Kingdom
London Jewish Community home page

Page created: 27 June 2017
Page most recently amended: 20 November 2023
Research and formatting by David Shulman
---
Explanation of Terms | About JCR-UK | JCR-UK home page

Contact JCR-UK Webmaster:
jcr-ukwebmaster@jgsgb.org.uk
(Note: This is to contact JCR-UK, not the above Organisation)

Terms and Conditions, Licenses and Restrictions for the use of this website:
This website is owned by JewishGen and the Jewish Genealogical Society of Great Britain. All material found herein is owned by or licensed to us. You may view, download, and print material from this site only for your own personal use. You may not post material from this site on another website without our consent. You may not transmit or distribute material from this website to others. You may not use this website or information found at this site for any commercial purpose.


Copyright © 2002 - 2023 JCR-UK. All Rights Reserved