Chişinău Business Directory, 1940
This database contains nearly 1,300 entries of apparently Jewish names among government officials, private professionals, merchants, owners and operators of factories, shops, warehouses and associations listed in the 1940 Chişinău commercial yearbook. They include accountants, agronomists, bakers, blacksmiths, dentists, doctors, jewelers, music teachers and watchmakers, and sellers of groceries, furs, furniture, grain, and shoes — to name a few of the nearly 150 distinct occupations they held.
Chişinău, in Romania between the two world wars, is now the capital city of Moldova. Prior to WWI, Chişinău was known as Kishinev (Russian: Кишинёв, Yiddish: קעשענעוו), and was the capital city of Bessarabia Gubernia, in the Russian Empire.
This information was extracted from Anuaral Chişinăului pe anul 1940, a business and professional directory, published in Romanian by "A R P I D". We omitted data for surnames that did not appear to be Jewish; we tried to err on the side of including people who were not Jewish. A PDF version of the original book (15MB) is available for downloading here: http://www.jewishgen.org/Bessarabia/files/projects/50KishinevDirectory1940/Book.pdf.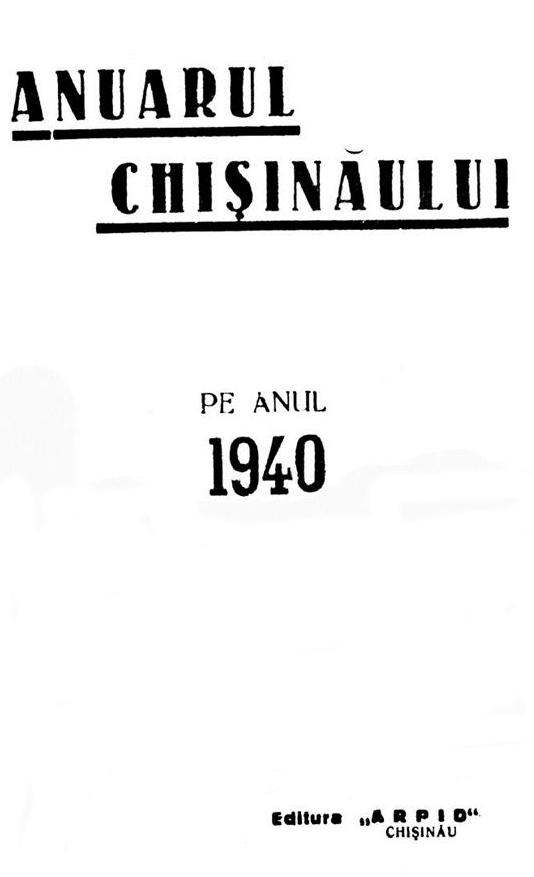 About this database
Each record in this database contains the following information:
Name — Surname or name of firm – in Romanian; and First name or initial, if given.
(English) — Surname or name of firm – in English pronunciation.
Business — Business, occupation or profession – in Romanian.
Type — Type of business (e.g.: workshop, factory, store) – translated into English.
Address, Etc. — Address, telephone number, comments, or added information from the directory listing.
Page in Book — Page number in the original volume.
Page in PDF — Page number in the PDF file.
Special note
The PDF version of the book is missing pages 95 through 99, which contain display advertising and individual listings for about half of the physicians. We obtained copies of the missing pages separately, to ensure a complete selection of Jewish doctors here.
Another resource
You can search the contents of the complete yearbook on the Genealogy Indexer, maintained by Logan Kleinwaks. This would be useful if you are looking for a surname missing from this database. The search works best if you know the Romanian spelling of the surname; also try the OCR-Adjusted match option.
Acknowledgements
The Project Manager was Harvey Kabaker (Silver Spring, MD, USA). Volunteer researchers for this project were Paola Khalili (London, UK) and Carol Shkolnik (Columbus, OH, USA).
---
Search the Database
The 1940 Chişinău Business Directory can be searched via both the JewishGen Romania Database and the JewishGen Ukraine Database.
---
Last Update: 4 Dec 2014