Welcome to the JewishGen "Neshama" Trip to Poland!
This "immersive" exploration of Jewish Poland has been developed by JewishGen, Friends of Jewish Heritage in Poland, and The Matzevah Foundation. Based on feedback from our JewishGen Future Scholar Fellows who told us that we should offer a trip geared to "their parents," we are pleased to offer this program in 2023.
The full itinerary is available below.
The journey formally begins in Warsaw on Tuesday, July 11th, with a bus tour of Jewish Warsaw followed by a walking tour of the magnificent Okopowa Street Cemetery, now under intense restoration and preservation of thousands of tombstones (matzevot). The next day in Warsaw includes tours of the POLIN Museum of the History of Polish Jews (recognized as one of the finest historical museums of the world) and the Jewish Historical Institute of Warsaw. Thursday includes meeting with leaders of the renascent Jewish communities of Lódz and Kraków. The darkest history of Polish Jewry is examined on Friday at Auschwitz-Birkenau. But the new life of Polish Jewry will be celebrated over Shabbat dinner as part of the world-renowned Jewish Cultural Festival in Kraków. Saturday is officially a day of rest, with optional opportunities for prayer at one of the Kraków synagogues near our hotel in the Kazimierz district, and time for walking tours or independent walks. On Sunday we travel on to Tarnów and then Lublin, where we will tour and then stay at what was the Great Yeshiva of Lublin. Over the following two and one-half days we will work in what is likely one of the most meaningful travel and soul-affecting times of your life. Under the leadership of The Matzevah Foundation, following the guidance of the Rabbinical Commission on Cemeteries in Poland, we will work on the restoration of a Jewish cemetery that has been largely neglected over the past 80 years. Thursday morning will see the group returning to Warsaw's Chopin Airport to conclude the journey.
Optional add-on components of the trip include arriving a day early for a detailed consultation with a professional Polish genealogist in Warsaw, and staying in Poland beyond the group trip for an individual immersive excursion to your own town or towns of ancestral interest within Poland.
To make this an affordable trip, hotels will all be at the 3 or 4 star level, assuring comfort, though not at a luxury cost. Kosher food will be provided through caterers under authoritative rabbinical supervision, with supplementary rabbinically-approved snacks and drinks provided.
The last few days of cemetery work is sure to be meaningful. The Matzevah Foundation has more than a decade of experience in coordinating volunteer projects in Poland. While the work is hard, we have a lot of fun!
The tasks in the Jewish cemetery often consists of clearing of brush, grass, small trees, and other vegetation. Heavy lifting is often involved, though not required for all participants. Each participant is encouraged to work to their maximum personal capacity, but not to exceed that. Our goal is to clean the cemeteries, not to add to their occupancy! There may also be opportunities for the use of equipment such as loppers, weed eaters, and hedge trimmers.
All levels of strength and expertise are needed. Our best teams consist of people who arrive with a willing heart and flexible spirit to help accomplish whatever task we might have to do. Some of our most effective work comes from visiting with local citizens and playing with children as well as using equipment to clear brush or collecting broken matzevah (headstone) fragments.
There is a spot for everyone!
Scroll through these pictures to get a look at the different type of work we do during a cemetery restoration project.
How Much Does It Cost
$3,099 USD of which $1,375 USD is eligible for tax-deductions for those eligible for charitable contributions. Reserve your space with a $1,000 deposit. A Note: Cost is per-person, double occupancy with an option for a single supplement. Airfare is not included.
Refund Policy, Health Information, Dietary Information
Given the ongoing security situation in Europe, we will refund 100 % of all deposits if the trip is canceled. A decision will be made in early May.
Travelers must take out comprehensive insurance for medical and cancellation (including COVID-19).
COVID-19 proof of full vaccination is required.
Dietary laws will be observed.
Meetings with genealogy experts are available for an additional fee
Additional Information
To express interest in this trip or to request more information, please fill out the Application questionnaire. We also require two personal references and those can be filled out with the Volunteer Reference form.
We reserve the right at any time to exclude from the trip any participant whose conduct is deemed incompatible with the interests of the larger group.
For more information, please visit our Frequently Asked Questions.
Questions may be sent to Neshama@JewishGen.org.
---
How to Apply
The application period closes at midnight EDT on March 23, 2023. To get started, please click the "Apply" button below. (Please note that you need to be logged into your gmail account to complete this form).
---
Thank you to our partner organizations:
2023 Neshama Trip Summary Itinerary
Tuesday, July 11 – Thursday, July 20, 2023
All details are subject to change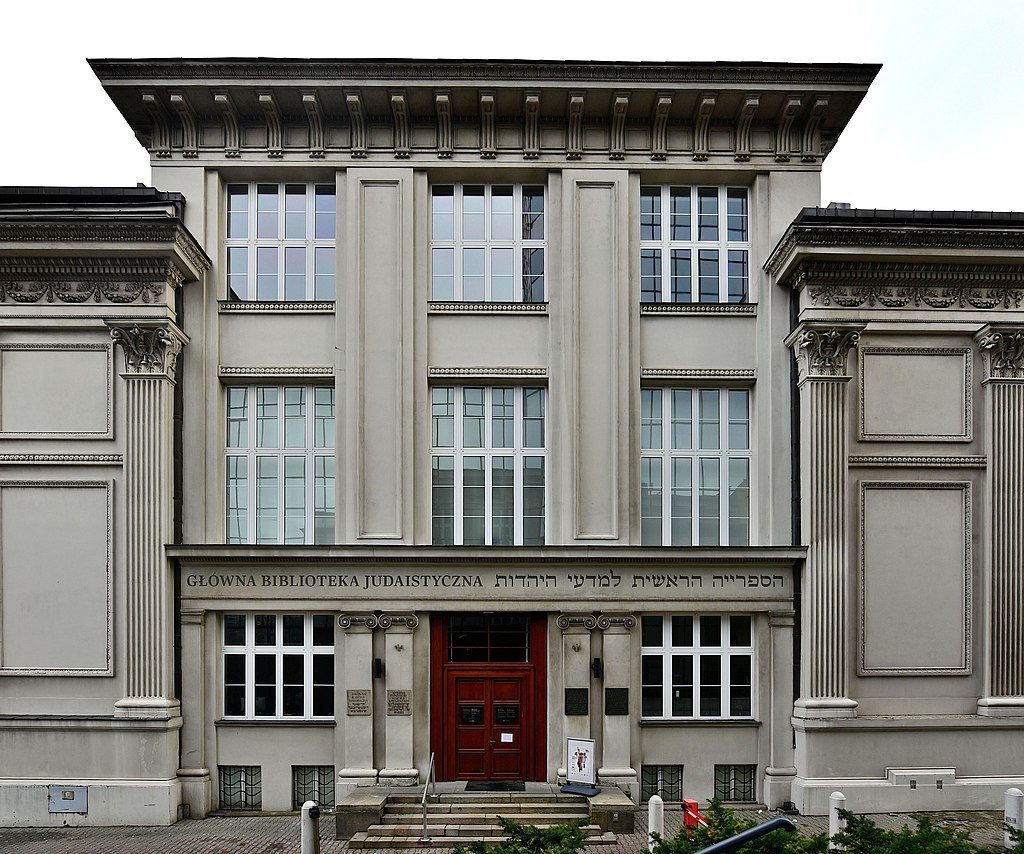 OPTIONAL: EARLY ARRIVAL MONDAY, JULY 10 – ARRIVE AT CHOPIN AIRPORT, WARSAW, POLAND (WAW)
Afternoon: Private Research Meeting with Genealogy Department, Jewish Historical Institute — Warsaw
Free Evening in Warsaw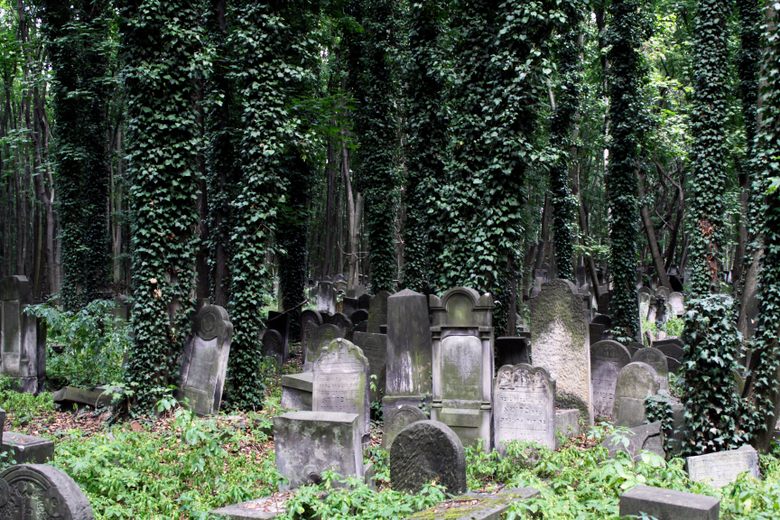 TUESDAY, JULY 11 – ARRIVE AT CHOPIN AIRPORT, WARSAW, POLAND (WAW)
(For Monday arrival guests only:) Private Research Meeting with Genealogy Department, POLIN Museum — Warsaw
For All: Bus tour of Jewish Warsaw and Okopowa Street Cemetery
Orientation to Poland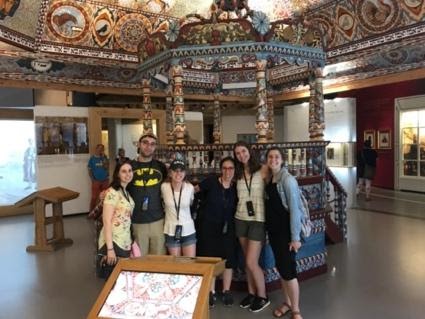 WEDNESDAY, JULY 12 – WARSAW
Tour POLIN Museum of the History of Polish Jews
Tour Jewish Historical Institute—Warsaw Permanent Exhibit
Free Afternoon to visit Old City of Warsaw or Warsaw Uprising Museum
Evening session at the Nozyk Synagogue with Guest Speaker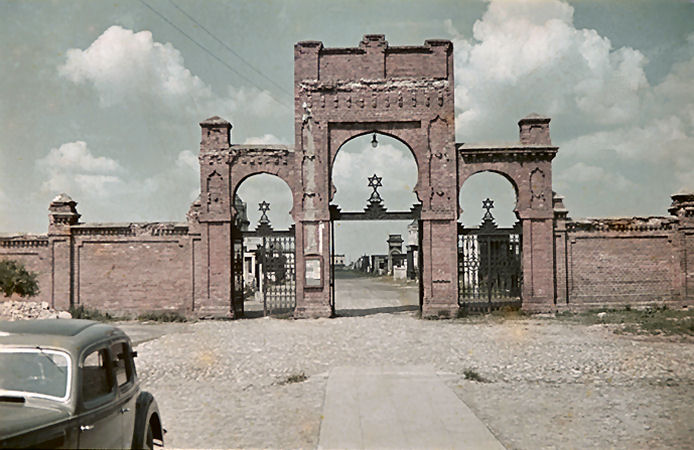 THURSDAY, JULY 13 – WARSAW/ŁÓDŻ/KRAKÓW
Departure for Łódż via coach bus
Meet with Łódż community leader
Tour Podzanski mansion in Łódż
Arrive in Kraków
Evening session with Kraków Jewish Community Leader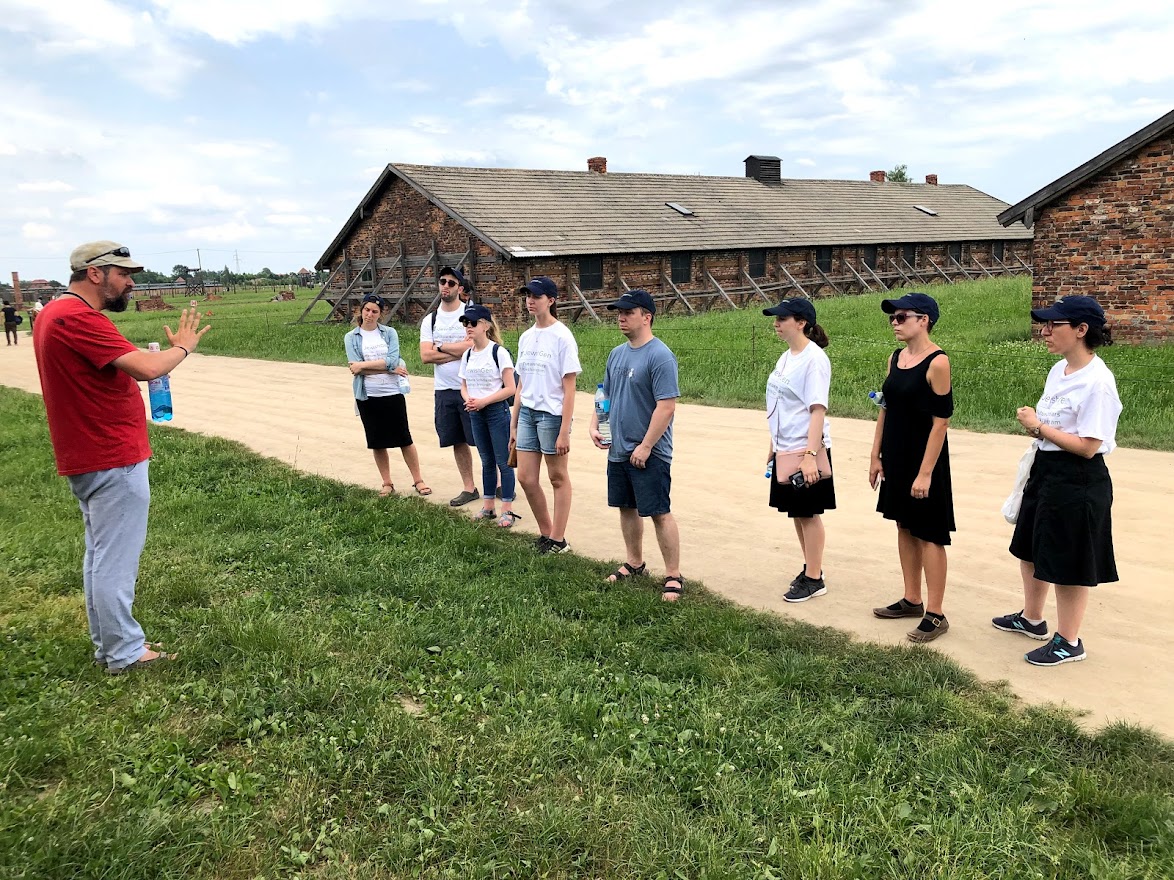 FRIDAY, JULY 14 – KRAKÓW/AUSCHWITZ-BIRKENAU/OŚWIĘCIM
Auschwitz-Birkenau
Free time in Old City, Kraków
Optional Evening Services (Remuh Synagogue Orthodox/Chabad/Reform)
Shabbat Dinner at Kraków JCC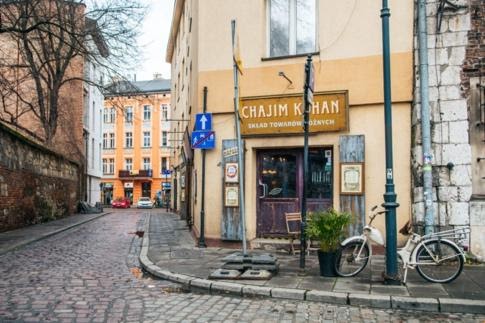 SHABBAT/SATURDAY, JULY 15 – KRAKÓW
Optional Morning Services (Remuh Synagogue Orthodox/Chabad/Reform)
Free time in Kraków
Walking tour of Kazimierz (Jewish) District Kraków (optional)
Free time (Optional walk to and from Old Town Kraków)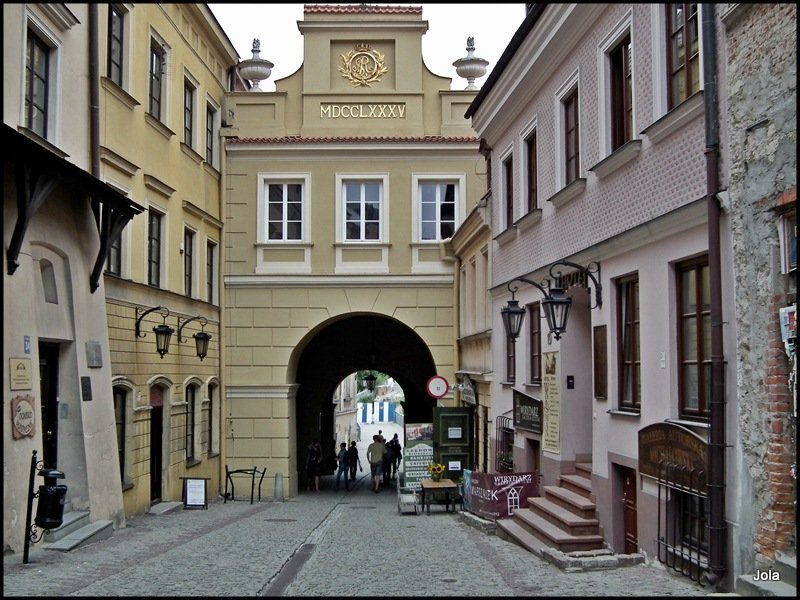 SUNDAY, JULY 16 – KRAKÓW/TARNÓW/LUBLIN
"Breakfast at the Movies"
Departure for Tarnów via Coach
Tour Tarnów Bima and Cemetery
Departure for Lublin via Coach
Tour Mikva and Synagogue of the Great Yeshiva of Lublin
Evening session with Avraham Groll, Steven Reece, and Dan Oren: Why are we here?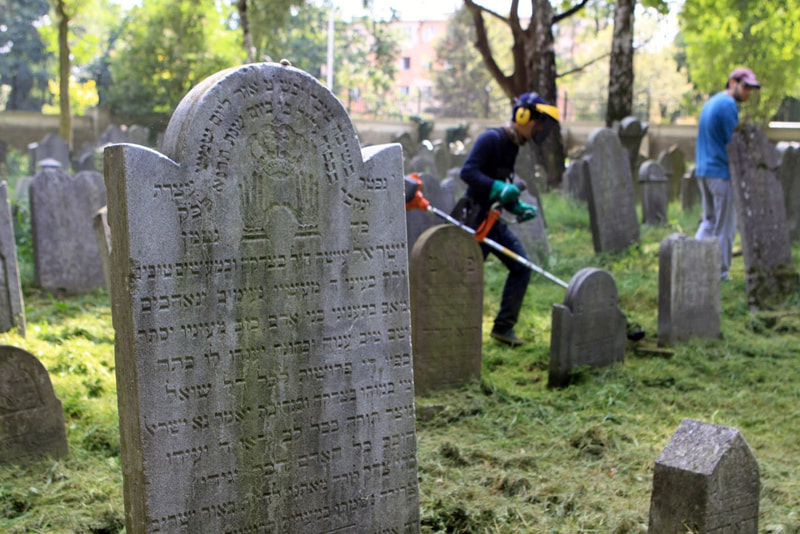 MONDAY, JULY 17 – LUBLIN
Bus to Wieniawa Jewish Cemetery work
Orientation to Jewish cemetery work from Andrzej Jankowski, manager of Lublin Jewish Cemeteries
Return to Hotel
Dinner
Debrief with Steven Reece: What did you experience on your first day in the cemetery?
Evening Session with Dan Oren: Deciphering Tombstones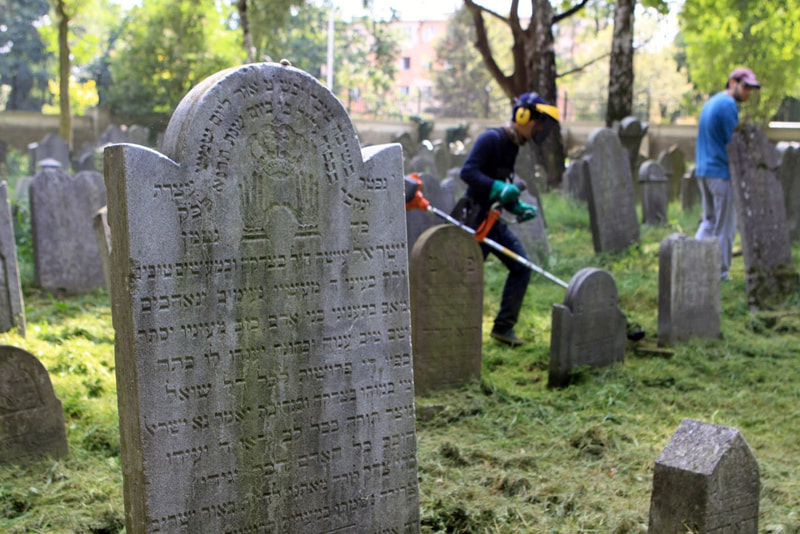 TUESDAY, JULY 18 – LUBLIN
Bus to Lublin Jewish Cemetery work
Bus to Krakowska Gate, Old City, Lublin
Walk down Grodzka street
Tour Grodzka Gate of Lublin
Dinner
Debrief with Avraham Groll, Steven Reece and Dan Oren: How was today's experience different?
Evening Session with Dan Oren and Avraham Groll: The History of Lublin Jewry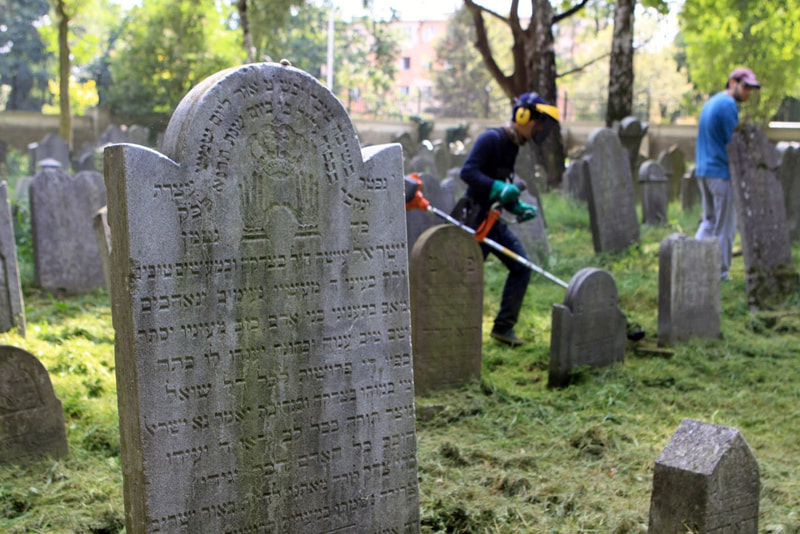 WEDNESDAY, JULY 19 – LUBLIN AND MARKUSZÓW
Bus to Lublin Jewish Cemetery work
Meet with Professor Andrzej Trzciński
Return to Hotel
Celebratory Dinner with Local Volunteers from the "Well of Memory" organization and US volunteers from The Matzevah Foundation
Free Evening in Lublin and Packing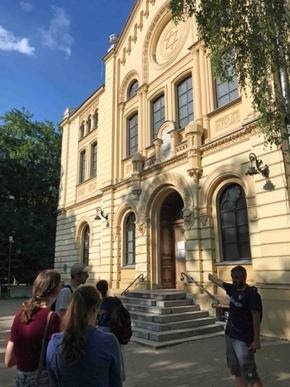 THURSDAY, JULY 20 – LUBLIN/WARSAW AND BEYOND
Departure for Warsaw via coach bus
Arrive at Chopin Airport, Warsaw
Fly from Warsaw…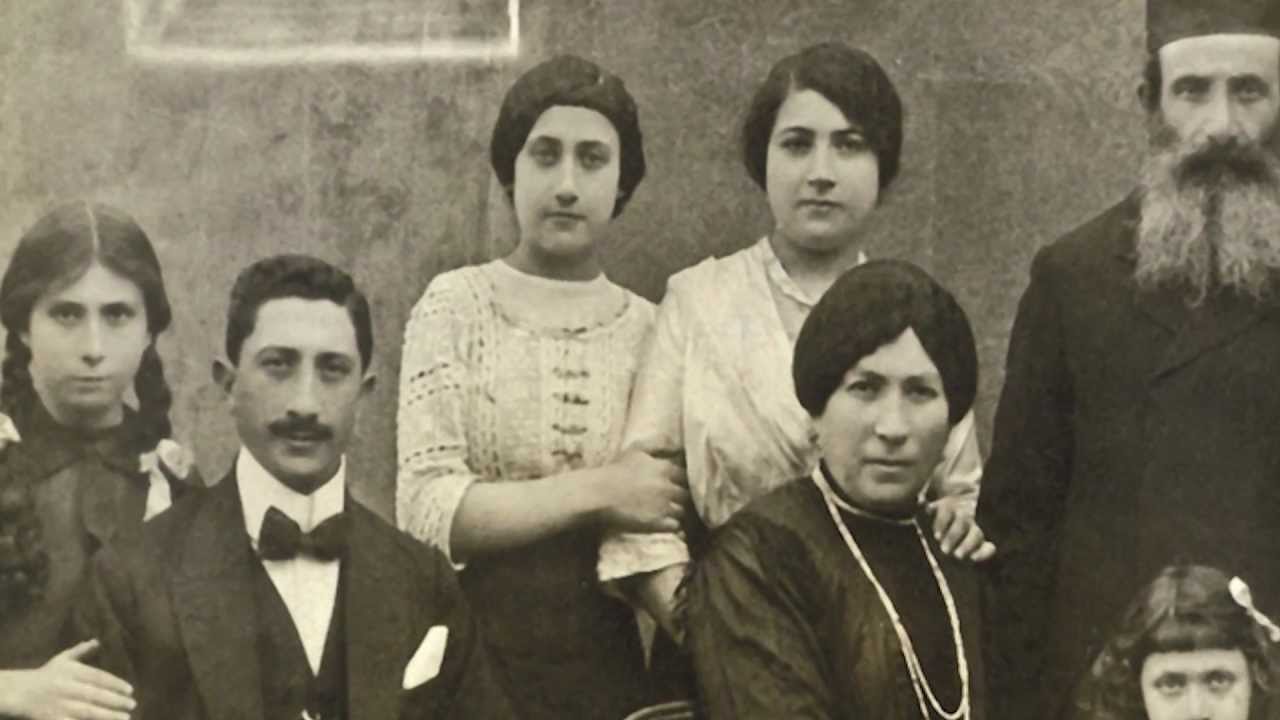 OPTIONAL: LATE STAY THURSDAY, JUNE 21 — TBD
Tour your ancestral city or town before returning to USA, or elsewhere.
---
FACULTY BIOS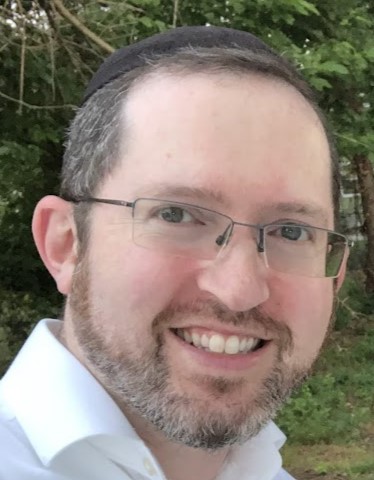 AVRAHAM GROLL | Executive Director, JewishGen
Avraham Groll, Executive Director of JewishGen.org, is passionate about connecting people with their Jewish roots, and helping them experience what it means to be part of the Jewish people. He holds an MBA from Montclair State University, an MA in Judaic Studies from Touro College, a certificate in Jewish Executive Leadership from Columbia University, and a BS in Business Administration from Ramapo College. Avraham spent two years studying at Yeshiva Ohr Yerushalayim in Israel and is a frequent lecturer on a variety of Jewish genealogical and historical topics. He is married to Dina, and has four children.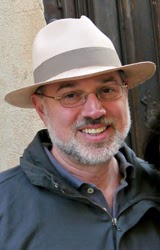 DR. DAN OREN | President and Founder, Friends of Jewish Heritage in Poland
Dan A. Oren, M.D., associate professor of psychiatry (adjunct) at Yale University has worked for thirty years as a psychiatrist and faculty member at Yale and has been Visiting Professor of Physiology at the University of Rzeszow, Poland. Oren is author of the new book on Jewish genealogy and family history "The Wedding Photo". He is author or co-author of numerous scientific articles. He is married to Judaica artist Jeanette Kuvin Oren. He has been tracing his genealogy for more than forty years and has led multiple groups in Poland.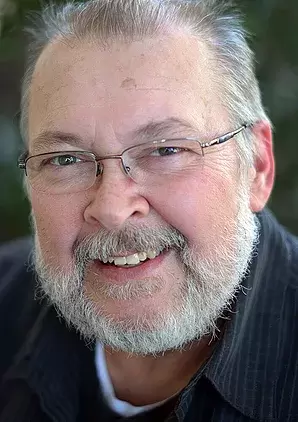 DR. STEVEN REECE | Founder & CEO, The Matzevah Foundation
Steven D. Reece worked as a photojournalist before entering religious and charitable work. He leads The Matzevah Foundation to care for and restore Jewish cemeteries in Poland, commemorate mass grave sites, and educate the public about the Holocaust. Steven is an ordained Baptist minister and is a graduate of Baylor University and Southwestern Baptist Theological Seminary. Steven is certified to teach about the Holocaust through Yad Vashem and Tel Aviv University. He received his Ph.D. in Leadership from Andrews University in 2019.