German Research Division Projects
Project Overview
If you would like to volunteer for one of these ongoing German Research Division projects, please contact Renée Klish.
Württemberg Family Registers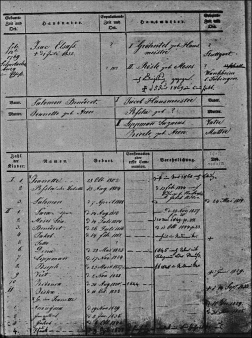 Family sheets contain BMD information for parents and children, plus name, residence and status for parents of parents.

Destination given when a person leaves town.

Cross-referenced to other sheets; often also to vital registers.

Gatermann films: quality varies from poor to good. (A few typed registers in there!)

Short index: Parents only; given & surname, date and place of birth or origin.

Will point to on-line records.


















East German Gatermann Vital Records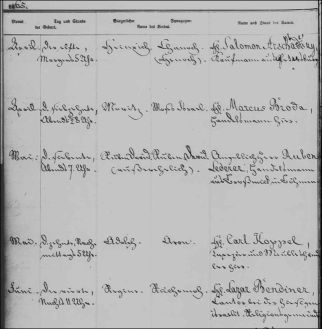 Now available: records from 78 towns, incl. Halberstadt, Dresden, Eisenach, Dessau, Frankfurt/Oder.

Quality ranges from illegible/spoiled to excellent.

A few other films mixed in.

On-line database will link to images.




Surname Adoption Lists - West of the Rhine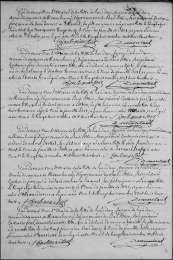 Decreed in 1808 by Napoleon
Records include old and new given names and surnames, plus birth dates for children.
Separate records for most towns.
Most of them are in French!
Legibility is usually quite good.
Many records on line at familysearch.org
Others in various sources in Germany.
Aufbau Newspaper Family Notices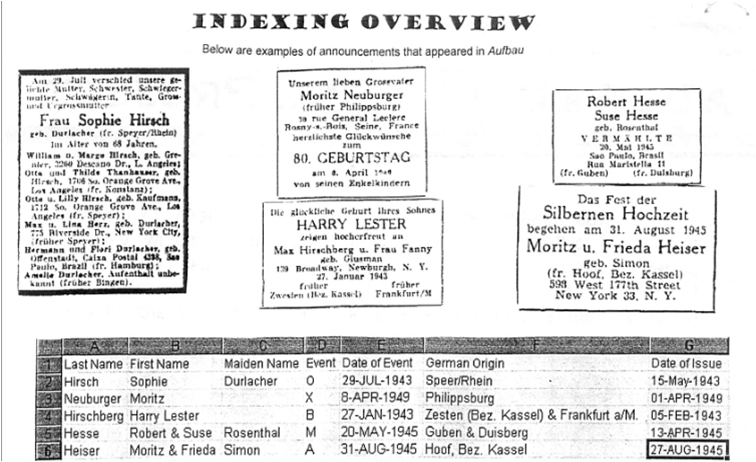 This project will index birth, marriage, death and other similar notices from 1952 issues of Aufbau, a newspaper which was published in New York from 1934 to 2003 and was read by German-Jewish refugees living throughout the United States and around the world.

In about 1940, Aufbau began to publish announcements of births, bar/bat mitzvahs, engagements, marriages, and deaths. This project is a continuation of the Aufbau Indexing Project, conceived of by Harry Katzman about 25 years ago, which thanks to many volunteers resulted in about 50,000 indexed announcements already available at http://calzareth.com/aufbau/search.html.

JewishGen's German Research Division (formerly GerSIG) is now continuing this project and the previous and future results will be published as a JewishGen database. Knowledge of some German is helpful but is not necessary.