JewishGen Learning Center
Home Study Courses
Home Study Guides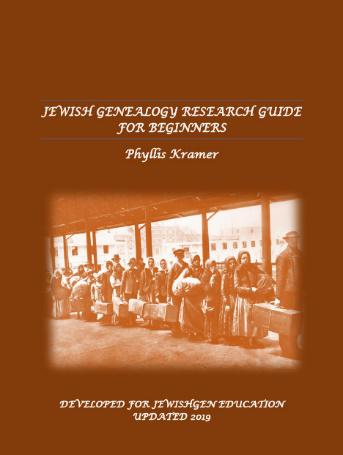 JewishGen Beginner US Research Guide
By Phyllis Kramer
Six PDFs cover the fundamental Issues of Jewish genealogical research that explains the great resources on the Internet. Detailed descriptions of where to find vital records (birth, marriage, death), immigration, and census. Included are charts, forms, ways to get organized and evaluate results. Cost: $50.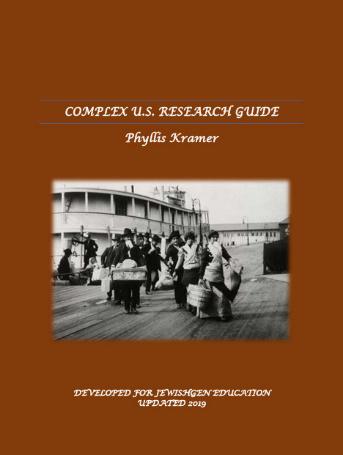 JewishGen Complex US Research Guide
By Phyllis Kramer
If you have not yet found the Hebrew names, birth year or town for your U.S. immigrant consider this course as it focuses on the more complex documents our ancestors generated including Naturalization, Passports, Death Records (Probate, Obituaries, Cemeteries), Newspapers, City Directories, Immigration Ports other than Ellis Island, Major Archives and Libraries, Military records, Internet Research and miscellaneous State and Federal Government Records. Eight downloadable PDFs. Cost: $50.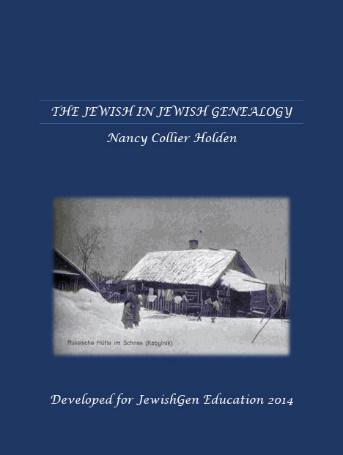 Publishing and Packaging your Genealogy
By Nancy Collier Holden
Ten PDFs thoroughly document how to approach the writing process for a variety of publications focusing on sharing your genealogical research. Emphasizing organizing Your Data, the collection process (files and folders) outlining your project, visualizing the structure and the actual writing process. Included are commercial services and various formatting options. Cost: $60.
You are visitor #