Jewish Buffalo Archives Project
The Jewish Buffalo Archives Project is collecting historical documents from the Buffalo and nearby Jewish communities. The repository for the Archives is at Capin Library at the University at Buffalo (SUNY Buffalo).
From their website:
The Jewish Buffalo Archives Project collects mainly twentieth century documentation relating to the diverse histories, religious traditions and cultures of Jewish communities within the Greater Buffalo area of Western New York, encompassing the geographic areas of Erie and Niagara Counties.

We pursue our mission by processing and preserving the archival materials donated to us.

Currently we seek collections from both active and closed organizations and institutions including collections from synagogues, community based schools, community welfare and other agencies, Jewish cultural and social groups or initiatives, Jewish businesses as well as individual and family papers.
Their homepage can be accessed here: Jewish Buffalo Archives Project
The contents of the collection is shown here: Contents
The historical photos on this site are from this collection.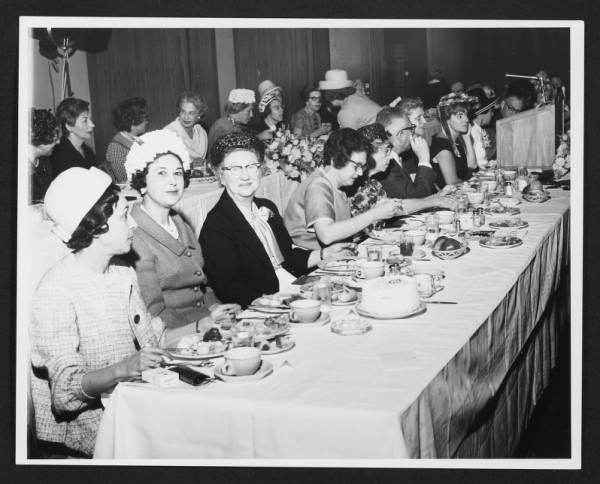 United Jewish Fund, women's division luncheon, 1963. Courtesy, University Archives, State University of New York at Buffalo