Editor: Dr Saul Issroff
Copyright © 1999-2023 Saul Issroff, Roy Ogus,
SAfrica SIG and Jewishgen Inc.
Updated: 20 October 2023
---
Our purposes and goals are to bring together Jewish genealogy researchers with a common interest in Southern Africa. This page is a portal to our basic information about Southern African research and our research aspirations.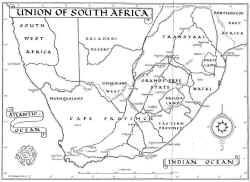 In the Contents panel below you will find links to two lists:
1.. Articles and Commentaries which contains a miscellany of essays and research papers, and ...
2.. Lists and Directories which contains pages of lists, e.g. communities and synagogues, and pages of contact addresses arranged in various classifications.

Please read our Mission Statement and our Purposes and Goals. Learn how to join your fellow Southern African researchers who subscribe to our daily Discussion Group/Digest, and become a member of our SIG.
Our journal, the SA-SIG Newsletter, provides information of interest to those who are researching Jewish family history in the communities of South Africa, Lesotho (Basutoland), Botswana (Bechuanaland), Zimbabwe (Southern Rhodesia), Zambia (Northern Rhodesia), Swaziland, MoÁambique, Kenya, and the former Belgian Congo.
Two extensive InfoFiles on the subject of Southern Africa Jewry are accessible from JewishGen InfoFiles in the listing of Countries and will provide a wealth of information on the history and background of the Jewish communities in Southern Africa. If you need help to get started with genealogical research then read Bernard Kouchel's Jewish Genealogy -- Twelve Steps to Getting Started