Southern Africa Jewish Genealogy SA-SIG

Roeland Street Synagogue
Cape Town
Editor: Dr Saul Issroff
Copyright © 2017 Saul Issroff, Roy Ogus, SAfrica SIG
and Jewishgen Inc.
URL: http://www.jewishgen.org/SAfrica/synagogues/26/index.htm
Revised: 8 January 2017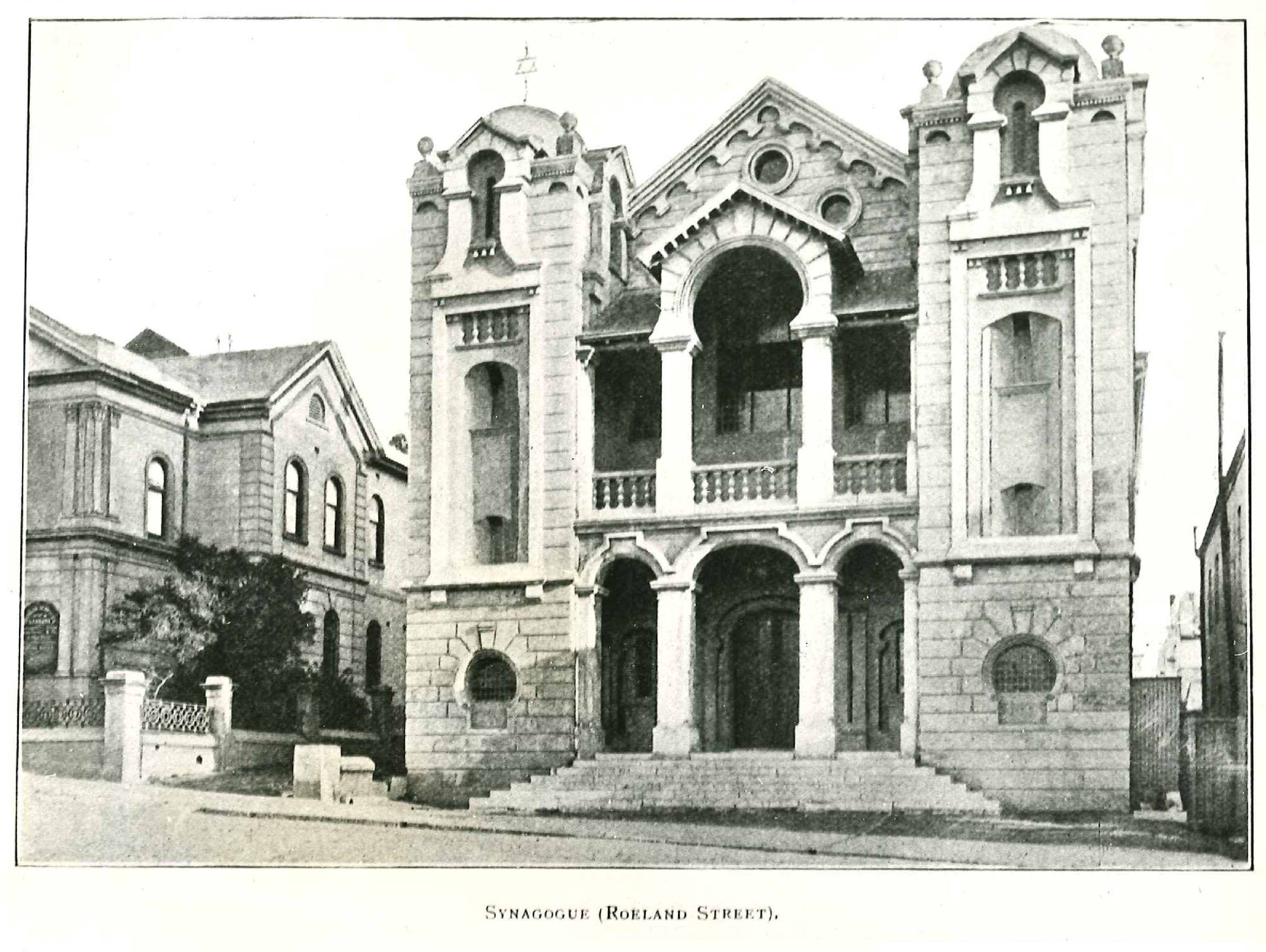 Roeland Street Synagogue – New Hebrew Congregation
Cape Town



Picture Reference: Jewish Museum: Documents and Papers, BC1315, C, New Hebrew Congregation (Schoonder Street), Photograph. Special Collections, University of Cape Town Libraries.
On 21 July 2002 Lesley Abelsohn [in Sydney] wrote:

... my uncle's father Max Gurland and a Mr Kahn were the founding members of the Roeland Street Shul.

On 13th April 2001, Haim Pogrund pogrund@cc.huji.ac.il wrote:
[text deleted]
Of course, your father could have taken you to the old Roeland Street Shul (and probably did), the predecessor of the Schoonder street Shul, of which the building still stood up to a few years ago, and later became the HQ of the Order of St. John.
[text deleted]
Haim Pogrund
Jerusalem.