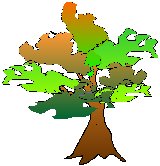 preserving our history for future generations
JewishGen, Inc.
Annual Report 1999

History
Courtesy of
Ellen Renck
Piesk, Belarus


Accomplishments
Copyright © 1999,
Arlene Beare
Riga, Lativa


Projects
Copyright © 1998,
Pawel Dorman
Lodz, Poland


Financial Reports
Copyright © 1999,
Ellen Shindelman
Polonnoye, Ukraine
Photographs are courtesy of
JewishGen ShtetLinks and Yizkor
Book Translation contributors.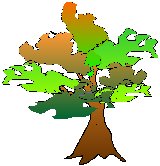 Copyright © 1999 JewishGen, Inc.
All rights reserved
JewishGen® is a trademark of JewishGen, Inc.
Projects

FACILITATING CONNECTIONS

The

JewishGen Family Finder (JGFF) is an interactive database allowing researchers to search and enter surname and town combinations of interest. It continues to be one of our most successful and heavily utilized tools for facilitating the family connections sought by researchers all over the world.

The

Family Tree of the Jewish People (FTJP) is a searchable compilation of Jewish family trees. In a cooperative data sharing agreement with Beit Hatfutsoth and the International Association of Jewish Genealogical Societies (IAJGS), the JewishGen online version continues to be a leading source of information for people searching connections to Jewish ancestral lines.

The

JewishGen Holocaust Global Registry (JHGR) is a central place for searching Holocaust survivors, for survivors searching for family members, and for children whose true identity is hidden. JewishGen volunteers are working closely with the Shoah Foundation on a name matching project which will enhance the potential for re-connection of families.

The

JewishGen Discussion Groups connect tens of thousands of researchers worldwide and provides daily forums for the exchange of information and research sources and strategies.
PROVIDING RESOURCES

The

JewishGen FAQ and The EEFAQ are extensive discussions of methods and resources on how to accomplish Jewish genealogical research. The first is broad based and the second focuses specifically on Eastern Europe.

The

JewishGen InfoFiles is a comprehensive directory of instructional documents organized by both topic and country.

The

JewishGen Tools provide free college level courses relating to genealogical topics, calculation aids specifying soundex system codes, conversions of Hebrew/Julian calendars and determining distances between locations.

The

JewishGen ShtetlSeeker is an on-line mapping program which locates towns in Eastern or Central Europe by name or coordinates based on the U.S. Board on Geographic Names databases.

JewishGen ShtetlSchleppers

serves as a culmination of research. This program provides the opportunity to take a quantum leap out of our computers to visit the towns of our ancestral origins. ShtetlSchleppers is an experience of a lifetime, a spiritual journey for those who participate. Participants are encouraged to share their memories, photographs, videos and documents through the wide variety of JewishGen projects as a tribute to their visit and their families.

.
INSURING PRESERVATION

The

Yizkor Book Database and Translation Project incorporates some of the best sources for learning about Jewish communities in Eastern and Central Europe. Groups of former residents or landsmanshaftn published these books as a tribute to their ancestral homes and the people who were murdered during the Holocaust. The majority of these books require translation into English. The major purpose of the Yizkor Book Project is to unlock the valuable information contained in these books so that genealogists and others can learn about their heritage. Increasing monthly, English translations of Eastern European Memorial Books and their necrologies are now available on-line through JewishGen.

JewishGen ShtetLinks,

now extended to include Sephardic KahaLinks is devoted to the on-line re-creation of Jewish life in a particular region or community. Researchers are submitting a growing number of ShtetLink sites reflecting life in their ancestors shtetls.

The Phoenix Project is a cooperative effort with the University of Arizona and represents the first phase of an on-line database of Holocaust victims from Brest-Litovsk drawn from newly accessible Soviet archives. The database contain names and basic demographics, which are linked to the original record enabling the user to see the actual signatures of these victims.