History
Courtesy of
Ellen Renck
Piesk, Belarus


Accomplishments
Copyright © 1999,
Arlene Beare
Riga, Lativa


Projects
Copyright © 1998,
Pawel Dorman
Lodz, Poland


Financial Reports
Copyright © 1999,
Ellen Shindelman
Polonnoye, Ukraine
Photographs are courtesy of
JewishGen ShtetLinks and Yizkor
Book Translation contributors.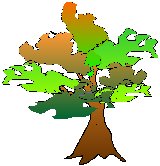 Copyright © 1999 JewishGen, Inc.
All rights reserved
JewishGen® is a trademark of JewishGen, Inc.
History
Starting in 1986 with a bulletin board for 150 people interested in their Jewish ancestry, JewishGen is recognized as one of the early "expansionists" participating in the formative years of the Internet. JewishGen shared in the growth offered by this new technology and finally evolved as JewishGen, Inc. a 501(c)(3) non profit corporation. Our focus has always been on education, the vision which guided us then, and guides us now. JewishGen is committed to do whatever it takes to ensure Jewish continuity for present generations and the generations yet to come.
JewishGen's broad base of users, spans all continents. Each program, each shtetl, each yizkor book, each search engine added to the list of offerings, brings us closer and closer to the envisioned goal: uniting families separated by the horrors of just past recent generations. Almost no Jewish family with European origins remains unscathed. Even those who previously thought their families were all out of Europe prior to the Holocaust years are finding familial connections as more and more records are unearthed and made accessible.
The goal of all JewishGen's projects and programs is to provide assistance to those interested in researching their Jewish history. The depth and breadth of our projects are all on-line as a public service. All fall within the guidelines of JewishGen's mission of...
preserving our history for future generations
Formal requests for financial statements and tax returns must be made in writing to our corporate headquarters. You will be required to send a check for the cost of duplication as required by law.
JewishGen, Inc.
12 Greenway Plaza, Suite 1100
Houston, Texas 77046