History
Courtesy of
Ellen Renck
Piesk, Belarus


Accomplishments
Copyright © 1999,
Arlene Beare
Riga, Lativa


Projects
Copyright © 1998,
Pawel Dorman
Lodz, Poland


Financial Reports
Copyright © 1999,
Ellen Shindelman
Polonnoye, Ukraine
Photographs are courtesy of
JewishGen ShtetLinks and Yizkor
Book Translation contributors.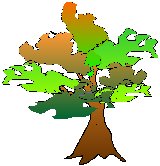 Copyright © 1999 JewishGen, Inc.
All rights reserved
JewishGen® is a trademark of JewishGen, Inc.
Accomplishments
The explosive growth reported to you in 1998 continued into 1999 with no sign of lessening. It forced our focus towards a change in organizational infrastructure. An Executive Committee was appointed and then expanded with the election of two new Vice Presidents, one for Research and one for Programming and Development. Additional departments were created; project managers appointed, all necessitated by our expanding user base and our effort to meet the demands being placed upon us.
1999 was also a year of extraordinary achievements in many areas. We added to our databases and programs; we added to our mailing lists and Special Interest Groups thus gaining a sizeable number of new users and financial supporters.
One of our most exciting launches was ShtetlSchleppers, a project which provides professional services to those wishing to visit their ancestral origins. 44 participants shared in "an experience of a lifetime" as they traveled to far-away places such as Belarus, Lithuania, Lviv, Kiyev, Hungary, and Poland.
A program milestone was reached when the Translation Project uploaded its 100th Yizkor book; the 1891 Galician Business Directory database listed 12,000 names from 1000 towns; we added the InfoSeek Search Engine which can find any word on any page on our web site; 15,000 names went on line from a portion of the 1929 inter-war Polish Business Directory as the forerunner to the planned 1929 Poland Business Directory Database. The foregoing list highlights only a few of the 26 items listed for 1999 and is well worthy of your perusal.
Be sure to make frequent visits to JewishGen's What's New section for it will keep you well apprised of the latest additions to our rapidly expanding program wealth.
Great satisfaction and excitement surrounded the signing on October 24 of the tripartite, an agreement between the International Association of Jewish Genealogical Societies, Beit Hatefutsoth and JewishGen, finalizing the collective effort in a sharing and creation of the Family Tree of the Jewish People.
This historic event was followed by recognition as the Best Site Pick of the Month of December on the part of AOL, the world's largest internet service provider. Their award said in part we were chosen for our "comprehensive nature in providing a resource for people searching their Jewish heritage".
We sought the advice of professionals regarding how to better solve the requests for expanded services being placed upon our already strained human and financial capabilities. Their end of the year suggestions resulted in the exploration of new approaches as we entered 2000.
In summary, 1999 continued with explosive growth in all areas of endeavor and challenged us to find new solutions to the problems created by our multiple successes. This is a challenge we are meeting with vision, verve, and vigor as we consider the new ideas presented as a possible solution to the challenges of success.
1997
1998
1999
JGFF (JewishGen Family Finder)
Submitters
7,400
15,000
29,000
Entries
61,400
105,000
165,213
Searches
365,677
1,072,447
2,215,104
JHGR - JewishGen Holocaust Global Registry
Entries
464
1,403
1,951
Searches
N/A
45,300
85,600
FTJP - Family Tree of the Jewish People
Submitters
N/A
235
876
Names
N/A
410,000
1,091,022
Email Contacts
N/A
1,156
7,739
Searches
N/A
N/A
184,245
ShtetlSchleppers
Participants
N/A
N/A
44
ShtetLinks
Localities
68
184
467
Online
68
184
298
Yizkor Book Project
Database Titles
855
946
1,011
Submitters
476
640
686
Contacts
977
1,293
1,372
Library Call Numbers
1,136
2,580
4,768
Translations
9
60
164
Website Activity
Hits per month
512,000
1,570,000
2,410,315
Page views
N/A
418,777
646,378
User Sessions
26,223
111,424
174,296
Average Length
10:49
18.42
17:51
User Sessions per day
819
3,594
5,622
Number of HTML pages
1,500
3,500
6,500
Website Engines and Database Activity
Hits per month
N/A
N/A
N/A
Guestbook
Sign-ins
4,800
11,500
14,125
Contributors
Financial
735
845
943
JewishGen Discussion Group
Subscribers
2,550
3,000
3,541
Number of posts
14,300
15,000
15,670
Number of messages sent
36,465,000
45,000,000
68,255,000
Newsgroup readers
2,000
3,000
3,500
Databases
Databases
20
35
54
Special Interest Group Mailing Lists
Lists
7
17
32
Subscribers
1,250
2,150
12,429
Number of posts
1,818
9,778
45,334
InfoFiles
100
140
200