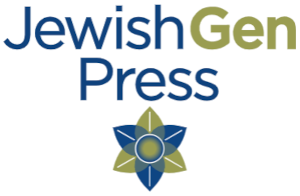 Translation of the
Destruction of Częstochowa
(Częstochowa, Poland)
Published by the JewishGen Press
part of Yizkor Books Project of JewishGen, Inc.

200 pages with numerous illustrations in hard cover
Available from JewishGen for $31.00
Click here to see the index containing the family names in this book. If you already have purchased the book, please print out and insert into the back of the book.
Details:

Translation of the Destruction of Częstochowa (Częstochowa, Poland) is the English translation of the Yizkor (Memorial) Book published in Buenos Aires, Argentina in 1949 in Yiddish by survivors and former residents of the town. It details through personal accounts the destruction of the Jewish community by the Nazis and their Polish collaborators in World War II.

This publication by the "JewishGen Press" of JewishGen, Inc., serves to provide the English speaking community with these first-hand accounts in book format, so that researchers and descendants of Jewish emigrants from the town can learn this history.

Flight to Survival 1939-1945 by Peninah Cypkewicz-Rosin is an excellent companion book because it is a first-hand account of a young Jewish woman survivor of the ghetto and the Hasag Labor Camp both in Częstochowa.

The town is also known as: Częstochowa [Pol], Chenstochov [Yid], Tschenstochau [Ger], Čenstochová [Cz], Chenstokhova [Rus], Chenstokhov, Chestokhova, Tshenstokhov

Available at:
---
This material is made available by JewishGen, Inc. and the Yizkor Book Project for the purpose of
fulfilling our mission of disseminating information about the Holocaust and destroyed Jewish communities.
This material may not be copied, sold or bartered without JewishGen, Inc.'s permission. Rights may be reserved by the copyright holder.
---
JewishGen, Inc. makes no representations regarding the accuracy of the translation. The reader may wish to refer to the original material for verification.
JewishGen is not responsible for inaccuracies or omissions in the original work and cannot rewrite or edit the text to correct inaccuracies and/or omissions.
Our mission is to produce a translation of the original work and we cannot verify the accuracy of statements or alter facts cited.

JewishGen Press

Yizkor Book Project

JewishGen Home Page
---
Yizkor Book Director, Lance Ackerfeld
This web page created by Lance Ackerfeld
Copyright © 1999-2023 by JewishGen, Inc.
Updated 15 Oct 2022 by LA