Page created: 12 June 2006
Latest revision or update: 4 August 2016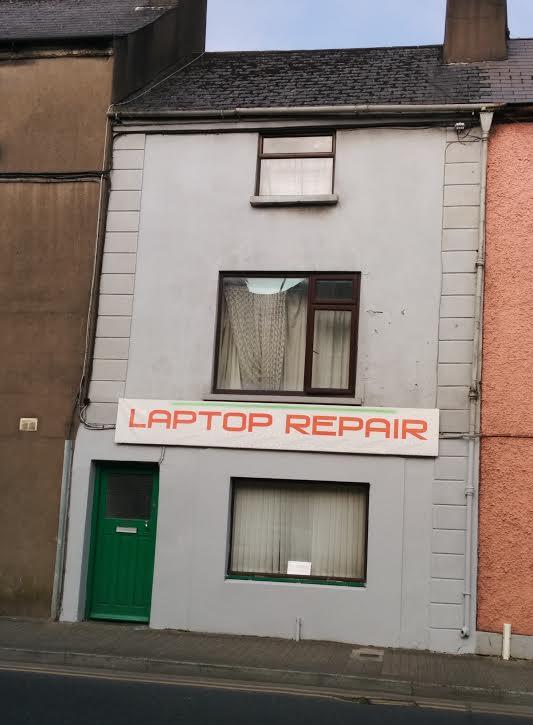 56 Manor Street, Waterford (the former address of the
synagogue of the Waterford Hebrew Congregation) in September 2014
© David Shulman 2014
City of Waterford
The city of Waterford (Irish: Port Lairge), in Southeast Ireland, lies a few miles inland from the coast. Although geographically part of County Waterford, the city of Waterford has a separate administration, and was officially referred to as a "County Borough" until 2001, when the term was formally replace by "City". Waterford has a population of about 45,000.

Waterford Jewish Community
Individual Jews are known to have settled in Waterford from as early as 1701. However it was not until towards the end of the nineteenth century that there were sufficient numbers to establish an organised community and synagogue. The community never numbered much in excess of 60, probably reaching its peak just prior to World War I, and went into gradual decline during the interwar years.
The following is the only Jewish congregation known to have existed in Waterford.
Congregational Data

Name:

Waterford Hebrew Congregation

Address:

56 Manor Street, Waterford

Date Founded:

1893 - First Jewish wedding performed in 1894

Current Status:

Closed

Ritual:

Ashkenazi Orthodox

Cemeter:

There was no Jewish cemetery in Waterford
On-line Articles and Other Material
relating to the Waterford Jewish Community
on JCR-UK

on third parties' websites
Waterford Jewish Population Data

1915

40

(The Jewish Year Book 1916)

1919

37

(The Jewish Year Book 1920)

1946

15

(The Jewish Year Book 1947)

1985

6

(Jewish Chronicle 13 Sept. 1985)

1991

9

(quoting census)
List of all JCR-UK Articles and Press Extracts by Harold Pollins