[Col. 1173]
Old Daugelishak
(Senasis Daugėliškis, Lithuania)
55°21'/26°16'
by A. Krill
Translated by Meir Razy
On the main road, from the south to the north, between the well-established community of Alt[Old]-Sventzian and the young community of Vidz on the border with White Russia, lay a tiny town with a population that did not exceed even three dozen families. The town was founded by three dozen families spread out on both sides of the road. It happened during the influx of Jews from Prussia to the east, semi-German Jews, who headed toward Lithuania and Russia. At that time, one family separated itself from the flow and settled on some flat land along a kilometer-long stretch. The road was outside the forest area, between the mountain ridge known as the Red Mountain and Faringy spring, whose waters flowed into the only lake in the region. They were mostly skilled workers. Jewish tailors and craftsmen from large cities such as Vilna, Brisk or Grodno, who were being persecuted by the local residents.
Another reason they stayed on the road: when they learned about the decrees and the expulsion of the Jews from Russia in 1742, they began searching for all sorts of ways to settle wherever possible. The closing of the port of Riga in 1743 terrified them and the flow of eastward traffic ceased. Sometimes single families would settle in a village, or sometimes 2 or 3 families would establish themselves in a town.
There were no organized villages at that time. Rather, peasants would work the land using primitive methods. Servants on the estates of large landowners needed craftsmen to help maintain their farms and for their domestic needs. Crafts, such as tailoring, shoemaking, furriers, blacksmiths and tinsmiths were in demand
Until the beginning of the Russian rule of Lithuania and Poland in 1795, they earned their living by cooking and selling wine in addition to their traditional crafts. They earned most of their living during the winter months, dealing mainly with pig hair and processing the skin and leather.
The Ordinance of the Tsarina Katrina the Second became the Law in 1795 and required all those who did not engage in agriculture to register under an urban status.
In order to qualify to stay in their place of residence, each of the Jews of the town of Alt-Daugelishak (and those who were scattered in villages) purchased 10 dunams of land (a dunam =1,000 square meters) and declared themselves (with the addition of a "side tax") as land "laborers".
[Col. 1174]
Although they worked the land in partnership with their out-of-town peasant neighbors, they themselves also cultivated a small area near their homes, about 2-3 dunams, and grew mainly three crops: potatoes, beans and poppy seeds.
Hundreds of Jewish families were scattered in dozens of villages and local land-owners' estates over many kilometers. They were called "settlers" and their spiritual center was in Alt-Daugelishak.
Alt-Daugelishak served as a spiritual center for more than 200 years, until the Nazi oppressor utterly destroyed it. They all gathered together from the area between Sventzian in the south, Vidz in the north, Gavikan in the east and Farigge[?Paliush] in the west for the High Holydays. Whole Jewish families arrived at Alt-Daugelishak which had a magnificent Beit Midrash and a Yeshiva with many students. Additional prayer halls were set up during the High Holydays in the homes of Moshe-Yaakov Katz, the blacksmith, and Moshe Yitzchak Krill. The prayer leaders would replace each other during the services but these visiting Jews not only stood on their feet from "Kol Nidrei" (=the Yom Kippur opening prayer) until "Neila" (=the Yom Kippur closing prayer) but also put hard peas in their boots or shoes in order to "torture" themselves on the day of Fasting and Atonement.
The town renovated the Beit Midrash in the eighteenth century, replacing the straw roof with a one made of wood. They built a bathhouse and a Mikveh with a copper water heater. The town had a Shochet and a Mohel, and later on even two Shochatim. Their livelihood was limited. They taught 3-4 days a week. During the rest of the week, while visiting other Jewish communities, they also taught Torah separately to the children of the families scattered among the villages.
For decades, the residents of Alt-Daugelishak dispersed on Sunday mornings, going to all the surrounding villages and landowners as craftsmen. And they were not just mere craftsmen. They also provided midwife or paramedical services wherever needed. They offered cupping therapy or mustard dressings that either shortened the length of the disease or the length of the patient's life.
Rabbi Aharon Shochat, a Cohen and a teacher of purity of the body as well as the preservation of cleanliness was also an expert in pharmaceuticals. He was already producing "Dermentol" cream by removing pollen from the cones of pines, collecting them in glass jars and using it to stop any bleeding during circumcision ceremonies or in any other serious cases.
[Col. 1175] His dignified appearance was just as we imagined Aharon, the High Priest, brother of Moses.
The second slaughterer, Rabbi Noach, was not as multi-talented, and mainly taught Torah to the Jewish children in the town and its surroundings. In addition, he provided the service of writing letters and addressing envelops as he was familiar with the Russian script and language. He never received money for his work but bartered, especially for food.
The first industry in the area was established in Alt-Daugelishak. Rabbi Hillel Katz installed a knitting machine in his home and the peasants of the area brought the raw wool to be combed during the shearing season. The machine, which had 12 heads, was brought from Germany and was operated by hand, day and night. As with the flour mill, the peasants waited patiently in line in order to have their wool combed.
In the early 1900s, and especially during the Japanese-Russian War, immigration out of Europe began. The first immigrants went to South Africa.
Pure and loyal Jews, the guardians of the Jewish spirit, scattered to all corners of the globe. A few stayed, like the families of Rabbi Avraham Katz. His son, Rabbi Leib Katz, immigrated to England.
The Sharpman family settled in the city of Leeds, England, where they continued as tailors. Their children and grandchildren became lawyers. Among them was the famous lawyer Sam Sherman of Labor party in Leeds. Rabbi Leib Katz was a long-time rabbi in the Leeds community, and after his death the position was transferred to his only son Rabbi Shimon Wolf Katz.
[Col. 1176]
Only a few arrived in Eretz Israel in the 1930s as most of them immigrated to South Africa.
There was one rich family in Alt-Daugelishak, the family of Moshe Isaac Lifshitz and his two sons Yerachmiel and Koppel. They engaged in wholesale trade and the leasing of forest for timber trading.
The owner of a single grocery shop, Lea Postawski, Lea the Kremerke[shopkeeper] was her Yiddish name. she used to order wrapped candy in boxes especially for us, when we would come from Vilna to grandmother for our summer vacation. She was also an expert in making and marketing Gin. As a result she had good contacts with the local Russian authorities.
Among the first settlers in Ignalina were the Jews of Alt-Daugelishak. The town of Ignalina was founded during the construction of the railroad between Vilna and Dvinsk in 1862, as a commercial center between Novo-Sventzian and Dukstas. The office and supply depot was built in Ignalina in the area between the green lake and the large swamp.
The first Melamdim, Jewish teachers, came from Daugelishak. The first slaughterer, son of Avraham Katz, arrived from Daugelishak and served as a Shochet for the rest of his life.
And this story was confirmed by many people:
Everyone was busy and happy when they laid the railroad tracks. Some even started to learn to read and write Russian at the age of 30 and 40. However, when the first train arrived, about ten families escaped out of fear of this machine, a moving carriage with no horses or harnesses. Among the first of the escapees was my dear grandfather, Rabbi Leib Krill, as he himself told me. Even though he already knew how to sign his name in Russian, he had never believed that it was possible to stop this monster that was actually rolling on the tracks.
He stayed in Rumshanze for two years until he became accustomed to the train, and then with Moshe Yoseph Soloveitchik returned to Ignalina.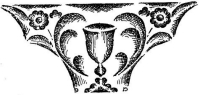 [Col. 1177]

Old Daugelishak

(Senasis Daugėliškis, Lithuania)

Reicha Krill

Translated by Anita Frishman Gabbay

On a piece of land, Old–Daugelishak was a very tiny shtetelah on the road between Braslav and Vilna. 3 kilometers away was the new shtetl– New–Daugelishak.

These 2 shtetls were linked by lush fields and it was pleasant to go for walks from one shtetl to another.

In the last years, very few Jews remained in the Old part, not more than 10 families. They were mainly involved in small trade and craftmanship.

The economic situation for the remaining Jews was difficult. The Jewish worker (tailor or shoemaker) had to rely on the impoverished peasant folk, that were so poor themselves they couldn't even afford a new piece of clothing or pair of shoes. There was also an anti–Semitic agitation in the region, that the peasants should not give the Jews an opportunity to make money from them.

All the Jews from old– Daugelishak, barely made a living. They were forced to endure many hardships and could barely make ends meet. These were poor and honest Jews. One of them was Moishe Sharfstein , the tailor, but in this town he was known as Moishe the "Big One". His wife was called Yehudit, an over– worked Jewish woman. Their children left for different parts of the world, life was very difficult for them. Their youngest daughter married and lived in New –Daugelishak.

[Col. 1178]

Moishe and Yehudit were left alone, like we used to say, Gone, bye, bye! until they were faced with death and destruction by Hitler's mighty forces!

Moishe the "Tall One", was another Jewish neighbour of ours. On the other side of us, another Jewish tailor lived, Meir Sharfstein, a very interesting person. Always with a smile, always happy.

When he worked, as he had such a pleasant voice, I would come just to listen to his singing and his songs.

A little further away from us was the house of Motl Postavski, who lived with his sister Taiba. Both of them were deaf 'like the wall' and spoke between themselves, but with us only with a wink.

Next to them there lived a shop keeper, Rabbi Yakov Shlomo. His wife was a sickly woman and she always lay in a dark room. With great difficulty she managed the household chores.

On the way to Sventzian lived the widow Sprintza with her daughter Pesia. Spritza had more children but in those days, they were all scattered. She was left alone with Pesiala, who was a sick girl and Sprintza had little "nachos"[1] from her.

On another street, which led to Ignalina, lived Moishe Yakov with his family. He spent many years in Estonia. How he used to tell us, he was so home sick, that he vowed to return home to Daugelishak.

Later his sons left him and immigrated to distant lands, only Meir stayed with his father.

[Col. 1179]

They had a workshop where the hammering continued from early morning till late at night, where sparks were flying in all directions: this was a testament to the hard and difficult labour of a blacksmith.

Yitzhak Postavski, the cabinetmaker, had a beautiful house in our shtetl. His children did not stay at home and only came for the holidays.

Hillel Katz was a tailor, but he looked like a Rabbi.

The shochet also had his own house. An entire day he would sit and read the 'Gemara'. His wife Sheina Rochel was always sick. He had a difficult life, barely made a living, and depended on support from America.

[Col. 1180]

This is a brief description of almost all the inhabitants of Old–Daugelishak. For many years they lived in harmony with their Lithuanian peasants. All spoke good Lithuanian and we were all friends.

For years we bartered together and entertained each other. They were invited to our simchas.

Nobody foresaw, that our friends and neighbours would turn against us, become robbers, murders and wild sadists.

As soon as Hitler's forces arrived, our friendly Lithuanians were transformed and life for us was never the same. In every attack, robbery, murder, they took an active role. They became Hilter's willing and able executioners.

The small Jewish Old–Daugelishak community was erased from the earth.

Remember and never forget our beloved brothers and sisters!
---
Translator's footnote
Good fortune Return
---
This material is made available by JewishGen, Inc. and the Yizkor Book Project for the purpose of
fulfilling our mission of disseminating information about the Holocaust and destroyed Jewish communities.
This material may not be copied, sold or bartered without JewishGen, Inc.'s permission. Rights may be reserved by the copyright holder.
---
JewishGen, Inc. makes no representations regarding the accuracy of the translation. The reader may wish to refer to the original material for verification.
JewishGen is not responsible for inaccuracies or omissions in the original work and cannot rewrite or edit the text to correct inaccuracies and/or omissions.
Our mission is to produce a translation of the original work and we cannot verify the accuracy of statements or alter facts cited.

Svencionys, Lithuania

Yizkor Book Project

JewishGen Home Page
---
Yizkor Book Director, Lance Ackerfeld
This web page created by Jason Hallgarten
Copyright © 1999-2023 by JewishGen, Inc.
Updated 5 Nov 2019 by LA