JGS Maryland 2013-2014 Programs
---
Most JGSMD programs will be held on the fourth Sunday at each month. As of August 2014, the majority of our programs will begin at 1:30PM at the Pikesville Library.

Some programs will be held at different times or locations.

Be sure to check the schedule carefully for the exact time and location of each program.

For the half hour before each program, you'll have an opportunity to network with other JGSMD members and discuss your personal research problems.

Past Programs for JGSMD:


Sunday October 26, 2014, 1:30-3:30PM


JGSMD's next meeting will be on Sunday, October 26, 2014, from 1:30 to 3:30 p.m., at the Pikesville Library's meeting room, 1301 Reisterstown Road. Renowned author, publicist, and raconteur M. Hirsh Goldberg will convey the flavor of Baltimore's early 20th century immigrant community as he tells us about one of the founding families of Corned Beef Row, the Attman family. He will discuss his new book, It All Started with a Deli: The Attmans of Lombard Street, which tells the story of Harry Attman, a young immigrant, who opened a small confectionery/deli in Baltimore in 1915 and, with his wife, Ida, worked for many years to build a flourishing delicatessen business. The Attmans also raised three sons, Edward, Seymour, and Leonard, and taught them the values of hard work, ethical conduct, religious principles, and concern for others. Today, the Attmans are still a close family whose members have founded major businesses and have remained involved in their community.

M. Hirsh Goldberg is an award-winning public relations consultant who has served as press secretary and speech writer for government officials. He has written several other books: The Jewish Connection, The Jewish Paradox, The Blunder Book, The Book of Lies, and The Complete Book of Greed. He is also the author of authorized biographies of noted Baltimore individuals and families, including philanthropist and builder Joseph Meyerhoff and real estate developer Jack Pechter. Mr. Goldberg is a frequent contributor of Op-Ed pieces and articles to the Baltimore Sun, The Baltimore Jewish Times, and other publications. All of Mr. Goldberg's writings, books, and talks combine extensive research with fascinating stories, revealing information, and provocative insights.

The program is free for paid members and $5 for non-members (applied to membership fee when a visitor joins JGSMD) after their first meeting. Refreshments will be available.




Sunday September 28, 2014, 1:30-3:30PM


The next meeting of the JGSMD will be held on Sunday, September 28, 2014, from 1:30 to 3:30 p.m., at the Pikesville Library's meeting room, 1301 Reisterstown Rd, in Baltimore. The program will be presented by James Schollian, George Harmon, and John Graves of the Hampstead Family History Center. Their presentation will give a brief background of the LDS Church's worldwide efforts to document, digitize, and index available records essential to family history research (including Jewish records). They will explain how to use the FamilySearch web site, sign up as a free member, use the site as a personal repository for your own records, access the learning aids, and get one-on-one help locally on the phone or in person. They will also demonstrate some of the features of the Family Tree program and provide some time to answer questions.

The LDS Church-sponsored Family History Center in Hampstead and the one in Columbia have free access to a number of premium internet sites, including Ancestry.com, Heritage.com, and Findmypast.com. In addition, any of the thousands of microfilms from the Salt Lake City genealogical library can be ordered online and reviewed at the local centers. Both centers have computers, film readers, printers, and internet access, which are available free of charge.

Jim Schollian is a retired naval officer, electrical engineer, and home improvement contractor. Although he has no formal training in family history research, he has more than 30 years of personal experience. He has been a family history consultant for the Church for over 15 years and is currently the Director of the Hampstead Family History Center. George Harman is a retired environmentalist for the State of Maryland and is presently the Republican Party candidate for Baltimore County Executive. John Graves is a retired electrical engineer.




Sunday August 24, 2014, 1:30-3:30PM


Summary
Our next meeting will be on Sunday August 24, 2014, at 1:30PM at the Pikesville Library.

Throughout the past year, we've featured entertaining and informative presentations by speakers, but now it's time for our group members to take a turn. Please join us at the meeting and bring something to share!

Part 1: Show-and-Tell!
All of our members are invited to bring something related to their own family history or research to share with the group. Perhaps you've inherited your grandmother's candlesticks or Seder plate. Maybe your grandfather's tallis was passed down to you. Or possibly you have a portrait of an ancestor or a snapshot taken long ago at a family gathering. Even if you don't possess any keepsakes from your ancestors, you may be able to show us a printout of their Ellis Island passenger manifest or a picture of the shtetl in which they lived. Please bring your item to show to the group (of course, don't bring anything that's extremely valuable or fragile), and tell us a little bit about the person it belonged to or how you received or discovered it. In addition, if you've joined us on our group trip to New York City or attended the 2014 IAJGS Conference in Salt Lake City, please tell us about your experiences and finds.

Part 2: Translations
If you would like a translation of a short passage written in a foreign language, our group members may be able to help. Please bring the original document (or, preferably, a photocopy) to the meeting. We're also asking members with expertise in a foreign language to volunteer their help in translating. We will have some language dictionaries and translation aids available, but please feel free to bring your own. If you plan to bring an item for translation, or if you wish to volunteer as a translator, please contact Susan Steeble in advance (ssteeble@gmail.com), so that we can anticipate how many persons wish to be involved in this project and which languages we need to cover. This is an ongoing project, so translations can be done "on the spot" at the meeting (as time permits) or with follow-up by email.




Sunday June 22, 2014, 1:00-3:30PM


Summary
Our speaker will be Lauren Shulsky Orenstein of KinFinderNYC. There will be a trip scheduled for later in the summer to NYC to take advantage of some of New York's resources, with Ms. Orenstein's guidance.

"Looking Beyond the Basic Records"--Take a journey through two family's histories to discover the genealogical resources available beyond the Federal Census and Vital Records. Learn how archives such as probate, property, newspapers and landsmenschaften can expand your research and offer a better understanding of the lives your ancestors lived.

Lauren Shulsky Orenstein has been researching family histories for more than 20 years, dating back to a time when finding a census entry was an arduous process involving city directories and endless scrolling through microfilm. She is comfortable in archives of every size and type, including libraries, tax departments, surrogate's and civil courthouses, universities and cemeteries. She works to venture outside the "usual" research venues to succeed. Her work in genealogy is, in many ways, an extension of her academic work in archaeology, making her uniquely qualified to dig through records, new and old, to find the information needed.




Sunday May 18, 2014, 1:00-3:30PM


Summary
JGSMD's next meeting will be Sunday May 18 at Hadassah (3723 Old Court Road, Suite 205 in Pikesville, above the new PETCO store) at 1PM. There will be two talks--one that describes ways to find documents and one which depicts how to bring stories from those documents to life.

First, Lara Diamond will talk through some strategies used to get documents from in Ukraine, to include hiring researchers privately, crowdsourcing research for specific towns, and utilizing the Family History Library's resources. These strategies should be applicable to much of Eastern Europe.

Then: "Notebooks filled with scribbled notes. MyHeritage. Ancestry. FamilySearch, TreeLines.com –etcetera ad infinitum. Great tools for every genealogist to organize those scribbled notes in with or without added stories and comments. But - to make those dry notes come alive, to see and hear and smell their world, to tug at the heart strings of family, friend and even strangers, you'll need something more. Join Hanna Berger, founder of Bat Ami Strul Productions, in exploring how video can bring to life that world long gone."

The program is free for paid members and $5 for non-members (applied to membership fee when a visitor joins JGSMD). Refreshments will be available.




Sunday April 28, 2013, 1:00-3:30PM


Summary
Trees and Stories on Treelines.com
You have intriguing stories about your favorite ancestors stored in your file drawers, your computer, and inside your head. Now you want to share them with your family and friends, but their eyes glaze over when you start to talk. Tammy will show you how to fix that, both by introducing Treelines.com and its collaborative family story-telling platform, as well as presenting techniques even the tech-wary can use to make their stories more entertaining in any medium.

Tammy Hepps is a nationally-recognized genealogy speaker, teacher, and writer. As the creator of Treelines.com, she won the RootsTech Developer Challenge. Her experience combines fourteen years managing web technology for digital media companies in New York City with more than two decades researching her family tree. She received her AB in Computer Science from Harvard and serves on the boards of the Philadelphia Jewish Archive Center and JewishGen.




Sunday March 23, 2014, 1:00-3:30PM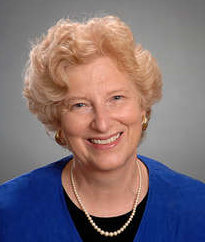 Calling All Readers: A Literary Trove for Jewish Genealogists

Ellen Cassedy, author of "We Are Here: Memories of the Lithuanian Holocaust," will introduce us to an array of literary treasures that will educate, inspire, and entertain us as we pursue our Jewish family roots – fiction, memoirs, genealogical journeys, children's books, and a few odd findings she promises you've never heard of. Be ready to add your own suggestions. You'll come away with a list of terrific reads, as well as blogs and websites for further browsing.

The program is free for paid members and $5 for non-members (applied to membership fee when a visitor joins JGSMD). Refreshments will be available.



Sunday February 23, 2014, 1:00-3:30PM


The next JGSMD meeting will be held on February 23, 2014, from 1:00 to 3:00 p.m., at Baltimore Hebrew Congregation (7401 Park Heights at Slade). Genealogist and historian Suzan Wynne will present "Helpful Records in Tracking a Family." She will trace a Baltimore family via a multitude of record sources, touching on Baltimore passenger ship records, city directories, naturalization documents, and military records, and will demonstrate a logical research strategy that attendees will be able to apply to their own families' research.

Refreshments will be available. Hope to see everyone there!



Sunday January 26, 2014, 1:00-3:30PM


Summary
JGSMD is pleased to announce our upcoming program, "The great 'war' between the Litvaks and the Galitzianers; Jewish cultural geography," presented by Dick Goldman.

Understanding the context in which our ancestors lived brings them to life and help us visualize their activities as well as understand their hopes and dreams. In Eastern Europe there developed a deep division between two committed Jewish groups who responded very differently to the worlds in which they lived. This informed and shaped their language, dress, food, customs and religious practices. We will learn how this occurred and and as part of this program experience some of those differences for ourselves.

Dick Goldman is Co-President of JGS Maryland and has been immersed in Jewish genealogy for more than fifty years. He is part of a "mixed marriage"; his wife's family is from Galicia and his is primarily from Lithuania, something they didn't know when they first married! He did his graduate work in Jewish Education at Hebrew Union College-Jewish Institute of Religion in New York City and has taught numerous workshops and classes on Jewish genealogy, history and culture.

Refreshments will be available. Hope to see everyone there!



Sunday December 22, 2013, 1:00-3:30PM


Summary
JGSMD is pleased to announce our upcoming program, "A Rosen by Any Other Name: Secrets of Jewish Family Names" by Professor Robert M. Shapiro. Please come to learn what your family names can tell you about your family's history. The meeting will be at the Park Heights JCC at 1PM.

Born in Germany, Professor Robert Shapiro was raised and educated in New Jersey and Maryland. Shapiro held fellowships at the Max Weinreich Center of the YIVO Institute for Jewish Research and at the Hebrew University in Jerusalem. He has taught at Baltimore Hebrew University, Yeshiva University, the University of Maryland, the National Yiddish Book Center and the Ramaz School in New York City. He has been at Brooklyn College since 2002. His published books include Holocaust Chronicles (KTAV and Yeshiva University Press, 1999),Why Didn't the Press Shout (KTAV and Yeshiva University Press, 2003), and Lodz Ghetto: A History (Indiana University Press with the U.S. Holocaust Memorial Museum, 2006). His latest book is The Warsaw Ghetto Oyneg Shabes-Ringelbaum Archive: Catalog and Guide(Indiana University Press in association with the U.S. Holocaust Memorial Museum and the Jewish Historical Institute in Warsaw, 2009)

Refreshments will be available. Hope to see everyone there!



Sunday November 24, 2013, 10:30-1:00


Summary
Elise Friedman, a former president of JGSMD, will be presenting a Genetic Genealogy Primer for Jewish Genealogists. Genealogical DNA testing (aka Genetic Genealogy) is a fascinating and powerful tool that many genealogists have been using to supplement traditional paper trail research for almost 15 years. With several major companies offering DNA testing for genealogy today, plus several different types of tests being offered, deciding which company to test with and what test(s) to take may seem overwhelming at first. However, after a brief introduction to the topic of genetic genealogy and an overview of the available tests, you'll be able to jump right in.

So please join us to learn how to get started in genetic genealogy! We'll discuss the goals & benefits of DNA testing, the core types of tests that are available and how each one is used to make genealogical connections, which companies offer the tests, how much the tests cost and much more.

We'll also discuss some common challenges that Jewish genealogists face, such as young surnames and changed surnames, and how to make the most of your genetic genealogy experience amidst those challenges.





Sunday October 27, 2013, 1:00-3:30


Summary
Lara Diamond, Co-President, will be offering an overview to what it is we do called: "Genealogy Research in 10 Slides or Less" which will be our first program.

Zev Griner, Program Chair, will then offer an in-depth look at how Yad Vashem records can aid in your research--even if your immediate relatives weren't in Europe during the Holocaust.



Sunday September 29, 2013, 11:00-12:30



Summary
The Jewish Museum of Maryland is committed to serving as a resource for genealogists. Learn about available resources at the JMM including Jewish Times obituaries and birth notices, cemetery listings, midwife records, ship manifests, vertical files, and more. During this meeting, attendees will learn about the process involved in scheduling appointments with JMM to conduct research as well as which JMM resources are available on line.

Speakers are: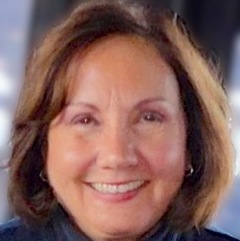 Edie Shlian, born and raised in Baltimore. Degree in General Education and a Degree in Nursing. I spent 30 years working in Critical Cardiac Care and Interventional Cardiac procedures, including Cardiac research trials of drugs and devices. My interest in my family ancestry began in the 1980's, and off and on since then I have accumulated a lot of documents and stories. I am hoping to pull it all together now, and have a more concise history of my family to pass on to future generations. I am retired from nursing, have 3 married children, 6 grandchildren and I live in Mt. Washington. I just recently began volunteering at the JMM and have found it most rewarding.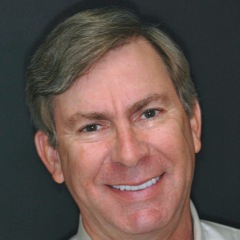 Duke Zimmerman, born and raised in Baltimore. B.S. Degree in Business and Public Administration from University of Maryland College Park. Retired from a career in screen printing and graphics and fine art prints and sculpture production and publishing. Served on various industry and community boards. Still a fine art dealer and maintains a Private Gallery. Vice President and Trustee of the Jewish Museum of Maryland and Chair of its Collections Committee. On and off active in family genealogy since the late 70s. Quite active now with research using computers and Ancestry.com and Family Tree Maker softwares. Looking to learn more about genealogy. Married with wife and two married children and five grandchildren. Maybe the grandchildren will one day care to know about their ancestors.