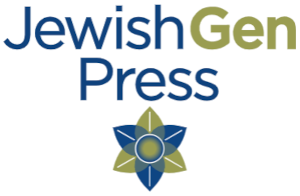 Book of Stryj

(Stryj, Ukraine)
Translation of
Sefer Stryj
Published by the JewishGen Press
part of Yizkor Books Project of JewishGen, Inc.
The Original Yizkor Book: Edited by N. Kudish, Tel Aviv
Published by the Former Residents of Stryj in Israel, 1962
Translated by Susan Rosin, Yocheved Klausner, Israel Pickholtz,
Ganit Eiron, Daniella Heller, and Susannah Juni
Cover Design: Nili Goldman
Hard Cover, 11" by 8.5", 742 pages
with all illustrations of the original Yizkor book.
Available from JewishGen for $47.00
Click here to see the index containing the family names in this book. If you already have purchased the book, please print out and insert into the back of the book.
Details:

Stryj was first populated by Jews in the middle 16th century. The permit to build the first synagogue was given in 1689. Since the beginning of their settlement in Stryj the Jews made their living by selling spirits, wholesale and retail merchandising, providing tax and customs services and banking for the nobles. After Poland was partitioned in 1772, Stryj became part of the Austrian Empire. At the time there were about 440 Jewish families in the town and its suburbs. After World War I, Stryj briefly became a part of the West Ukrainian People's Republic (a short-lived republic that existed from November 1918 to July 1919 in eastern Galicia). In 1919, the area became a part of free and sovereign Poland. The town had a Jewish population of 10,988 in 1921 and about 12,000 in 1939. Jews were merchants, craftsmen and many were professionals: doctors, lawyers, engineers, etc.

The Germans occupied Stryj on July 2nd, 1941 after breaking the Molotov–Ribbentrop Pact and hundreds of Jews were immediately killed. Murders and deportations followed and in August of 1943 the Stryj ghetto and labor camps around town were liquidated. When the Soviet army occupied Stryj in August 1944 there were only a few Jewish survivors. No Jewish community was re-established.

This book tells the story of Stryj's Jews during a period of 400 years of the existence of their community: their struggles and achievements, their dreams and hopes, the institutions they established and the many great and famous personalities from town.

This book serves to commemorate the once vital and flourishing community of Stryj that no longer exists.

Located at: 49°15' North Latitude and 23°51' East Longitude

Alternate names for the town are Stryy [Ukr], Stryj [Pol], Stry [Yid], Stryi, Stri, Stria, Stryje

Nearby Jewish Communities:

Lysyatychi 7 miles NE
Sokołów 9 miles ESE
Mizhrichchya 10 miles SSE
Wołoska Wieś 13 miles S
Bolekhiv 13 miles S
Stebnyk 13 miles WNW
Medenychi 13 miles NNW
Hnizdychiv 14 miles ENE
Orov 15 miles WSW
Zhydachiv 16 miles NE
Verkhneye Sinevidnoye 16 miles SW
Truskavets 16 miles W
Drohobych 17 miles WNW
Rozdil 18 miles NNE
Berezdivtsi 19 miles NE
Mykolayiv 19 miles NNE
Zhuravno 20 miles E
Boryslav 20 miles W
---
This material is made available by JewishGen, Inc. and the Yizkor Book Project for the purpose of
fulfilling our mission of disseminating information about the Holocaust and destroyed Jewish communities.
This material may not be copied, sold or bartered without JewishGen, Inc.'s permission. Rights may be reserved by the copyright holder.
---
JewishGen, Inc. makes no representations regarding the accuracy of the translation. The reader may wish to refer to the original material for verification.
JewishGen is not responsible for inaccuracies or omissions in the original work and cannot rewrite or edit the text to correct inaccuracies and/or omissions.
Our mission is to produce a translation of the original work and we cannot verify the accuracy of statements or alter facts cited.

JewishGen Press

Yizkor Book Project

JewishGen Home Page
---
Yizkor Book Director, Lance Ackerfeld
This web page created by Lance Ackerfeld
Copyright © 1999-2023 by JewishGen, Inc.
Updated 17 Oct 2022 by LA