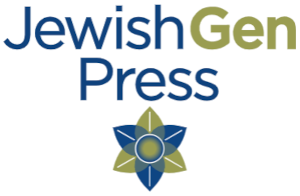 Stawiski Memorial Book (Poland)

Translation of the


Stawiski; sefer yizkor
(Stawiski, Poland)

Published by the JewishGen Press
part of Yizkor Books Project of JewishGen, Inc.
Translation Project Coordinator: Jan Meisels Allen
Original Yizkor Book edited by: I. Rubin
Published by Stavisk Society, 1973
Hard Cover, 11" by 8.5", 406 pages with all illustrations and photos.

Available from JewishGen for $37.00

Click here to see the index containing the family names in this book. If you already have purchased the book, please print out and insert into the back of the book.
Details:

Stawiski, Poland is a small town in northeastern Poland situated on the Dzierzbia River. The town was established in the early 15th century and over the years had multiple rulers. Napoleon's march across Europe to Russia took him through Stawiski. The town was a commercial center known for furs, fabrics and hats. The Great Synagogue of Stawiski was built in 1739; it was destroyed by the Nazis during World War II. The town first came under Soviet occupation and in June 1941 the Germans seized control of the town. A month later the Nazis forced many of the town's Jewish residents march into the forest where they were murdered; today there is a mass grave of 700 people at the site. Other Jews from Stawiski were sent to the transport camp of Bogusze. Those surviving that camp were transported to Treblinka and Auschwitz. Once a town with over 2000 Jews, no Jews live in Stawiski today. This book serves as a memorial to the Jewish community of Stawiski that no longer exists. It will be of interest to descendants of the town's Jewish community, scholars of Polish, World War II and Jewish history desiring primary source material.

Stawiski is located at 53°22' North Latitude and 22°09' East Longitude

Alternate names: Stawiski [Polish], Stavisk [Yiddish], Staviski [Russian]

Today Stawiski is situated within Kolno County, in Podlaskie Voivodeship, approximately 16 kilometres east of Kolno and 74 km west of the regional capital Białystok. Stawiski is the administrative seat of Gmina Stawiski.

Nearby Jewish Communities:

Jedwabne 8 miles SE
Kolno 10 miles WNW
Radziłów 11 miles ENE
Wąsosz 12 miles NNE
Piątnica 13 miles S
Łomża 13 miles SSW
Nowogród 15 miles SW
Wizna 15 miles SE
Szczuczyn 15 miles NNE
Zbójna 17 miles WSW
Gać 20 miles SSE
Rutki 22 miles SSE
Trzcianne 22 miles E
Czarnia 23 miles WSW
Grajewo 23 miles NNE
Śniadowo 24 miles SSW
Zawady 26 miles SE
Goniądz 26 miles ENE
Zambrów 27 miles S
Tykocin 29 miles ESE
Kadzidło 30 miles WSW
---
This material is made available by JewishGen, Inc. and the Yizkor Book Project for the purpose of
fulfilling our mission of disseminating information about the Holocaust and destroyed Jewish communities.
This material may not be copied, sold or bartered without JewishGen, Inc.'s permission. Rights may be reserved by the copyright holder.
---
JewishGen, Inc. makes no representations regarding the accuracy of the translation. The reader may wish to refer to the original material for verification.
JewishGen is not responsible for inaccuracies or omissions in the original work and cannot rewrite or edit the text to correct inaccuracies and/or omissions.
Our mission is to produce a translation of the original work and we cannot verify the accuracy of statements or alter facts cited.

JewishGen Press

Yizkor Book Project

JewishGen Home Page
---
Yizkor Book Director, Lance Ackerfeld
This web page created by Lance Ackerfeld
Copyright © 1999-2023 by JewishGen, Inc.
Updated 17 Oct 2022 by LA