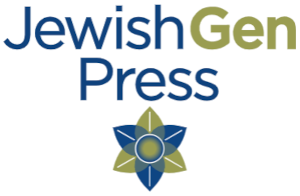 Translation of the
Orheyev Alive and Destroyed;
Memorial Book of the Jewish Community of Orhei, Moldova
(Orhei, Moldova)
Published by the JewishGen Press
part of Yizkor Books Project of JewishGen, Inc.
Translation coordinated by Terry Lasky
520 pages with illustrations, Hard Cover
Available from JewishGen for $40.00
Click here to see the index containing the family names in this book. If you already have purchased the book, please print out and insert into the back of the book.
Details:

Orhei, Moldova (originally Orheyev, Bessarabia) has had a long history of a Jewish presence. Gravestones dating to the early 1700ís have been found in the Jewish cemetery. This Memorial (Yizkor) book has numerous personal accounts of the Holocaust. However, it is much more than that. It contains detailed discussions of the history of the town and the area. Most importantly it discusses the social and political organizations in the town during the early 1900ís, including the people involved in those organizations. This book was written by a committee of former Orhei residents with the hope that their town would not be forgotten. This English translation is an attempt to offer descendants of the inhabitants of Orhei information about all aspects of their ancestors and their ancestral town. Let us honor the memories and wishes of the Orhei victims and survivors by reading this wonderful testimony to the town and inhabitants of Orhei - our ancestors and our ancestral town.
---
This material is made available by JewishGen, Inc. and the Yizkor Book Project for the purpose of
fulfilling our mission of disseminating information about the Holocaust and destroyed Jewish communities.
This material may not be copied, sold or bartered without JewishGen, Inc.'s permission. Rights may be reserved by the copyright holder.
---
JewishGen, Inc. makes no representations regarding the accuracy of the translation. The reader may wish to refer to the original material for verification.
JewishGen is not responsible for inaccuracies or omissions in the original work and cannot rewrite or edit the text to correct inaccuracies and/or omissions.
Our mission is to produce a translation of the original work and we cannot verify the accuracy of statements or alter facts cited.

JewishGen Press

Yizkor Book Project

JewishGen Home Page
---
Yizkor Book Director, Lance Ackerfeld
This web page created by Lance Ackerfeld
Copyright © 1999-2023 by JewishGen, Inc.
Updated 17 Oct 2022 by LA