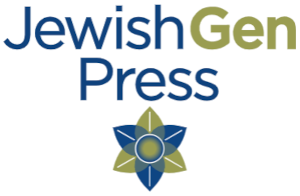 Memorial Book of the Molchad (Maytchet) Jewish Community

Translation of the


Sefer zikaron le-kehilat Maytchet
(Molchad, Belarus)

Published by the JewishGen Press
part of Yizkor Books Project of JewishGen, Inc.
Translation Project Coordinator: Myrna Siegel
Original Yizkor Book
Edited by: Benzion H. Ayalon
Published in Tel Aviv
By the Meytshet Societies in Israel and Abroad, 1973
Hard Cover, 11" by 8.5," 722 pages with all illustrations and photos.

Available from JewishGen for $46.00

Click here to see the index containing the family names in this book. If you already have purchased the book, please print out and insert into the back of the book.
Details:

The Russian word Molchadz means "to be quiet." During the summer months health seeking visitors came from surrounding areas to enjoy the nearby forests, the lovely river and the quiet community, which was 80% Jewish. The quiet ended when the Nazis marched into Maytchet in 1941. Their gentile neighbors turned on the Jews who had been their friends; many of them became vicious Nazi collaborators. This book, containing primary source material, is a memorial to the Maytchet Jewish community, and should be of great interest to researchers as well as the descendants of this beloved shtetl.

Molchad, Belarus is located at 53° 19' North Latitude, 25°42' East Longitude, 86 miles WSW of Minsk

Alternate names for the town are: Molchad [Rus], Maytshet [Yid], Mołczadź [Pol], Moŭčadź [Bel], Meytshet, Maytchet, Mitshat, Molchadz, Moltchad, Motsit, Motzi

Nearby Jewish Communities:

Dvorets 8 miles NW
Novoyel'nya 11 miles NNW
Polonka 12 miles S
Haradzishcha 12 miles E
Novaya Mysh 15 miles SSE
Stolovichi 15 miles ESE
Dzyatlava 16 miles NW
Kozlovshchina 16 miles W
Baranavichy 19 miles SE
Tsirin 19 miles ENE
Navahrudak 20 miles NNE
Slonim 23 miles SW
Dolmatovshchina 23 miles ENE
Karelichy 25 miles NE
Negnevichi 28 miles NE

Belitsa 28 miles NW

Vselyub 28 miles N

Hałynka 28 miles WSW

Turets 29 miles ENE

Snov 30 miles ESE
---
This material is made available by JewishGen, Inc. and the Yizkor Book Project for the purpose of
fulfilling our mission of disseminating information about the Holocaust and destroyed Jewish communities.
This material may not be copied, sold or bartered without JewishGen, Inc.'s permission. Rights may be reserved by the copyright holder.
---
JewishGen, Inc. makes no representations regarding the accuracy of the translation. The reader may wish to refer to the original material for verification.
JewishGen is not responsible for inaccuracies or omissions in the original work and cannot rewrite or edit the text to correct inaccuracies and/or omissions.
Our mission is to produce a translation of the original work and we cannot verify the accuracy of statements or alter facts cited.

JewishGen Press

Yizkor Book Project

JewishGen Home Page
---
Yizkor Book Director, Lance Ackerfeld
This web page created by Lance Ackerfeld
Copyright © 1999-2023 by JewishGen, Inc.
Updated 17 Oct 2022 by LA