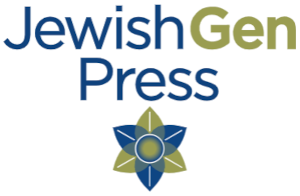 Memorial Book of Kozienice

Translation of the


Sefer Zikaron le-Kehilat Kosznitz
(Kozienice, Poland)

Published by the JewishGen Press


Original Yizkor Book Edited by: Baruch Kaplinski, Zelig Berman, Mordekhai Donnerstein, Ratze Wasserman,
Tzvi Madanes, Levi Mandel, Elimelekh Feigenbaum, Leibel Fishstein, David Kestenberg
Original Yiddish and Hebrew Edition Published in Tel Aviv, Israel in 1969
Original English Edition Published in New York, 1985
Hard Cover, 11" by 8.5", 880 pages with all illustrations.

Available from JewishGen for $50.00

Click here to see the index containing the family names in this book. If you already have purchased the book, please print out and insert into the back of the book.
Details:

This is the translation of the Memorial book of the Jewish Community of Kozienice Poland and the neighboring town of Garbatke. It is all that remains of this once thriving community. It bears witness to its existence and final destruction.

"All that remains of Kozienice's Hasidim and preaching, Zionism and socialism, its leaders and common people, societies and organizations is the parcel of memories, the pages and few pictures of the book which we are bringing before you.

Wherever you are – in Jerusalem or Paris, Brussels or New York, Rio de Janeiro or Melbourne—open this book, leaf through its pages, look at its pictures. Remember Kozienice, and do not forget its martyrs. Remember their daily struggle for Jewish survival, for Israel, for freedom and for independence of the Jewish people."

Tel-Aviv, November, 1969
Barukh Kaplinsky, Editor

Read the details in the survivors' own words as they remember and bring to life the once vibrant Jewish community of Kozienice. Today there are no Jews living in Kozienice Poland.

Kozienice is located at 51°35' North Latitude and 21°34' East Longitude.

Alternate names for the town are: Kozienice [Polish], Kozhenitz [Yiddish], Kozenitse [Russian], Kozhenits, Kozhnitz, Koznitz, Kozieniec

Nearby Jewish Communities:

Warka 21 miles NW
Garbatka 7 miles SSE
Maciejowice 8 miles N
Sieciechów 8 miles ESE
Ryczywół 9 miles NW
Stężyca 9 miles E

Sobolew 11 miles NNE
Głowaczów 11 miles WNW
Dęblin 12 miles E
Gniewoszów 13 miles SE
Irena 13 miles E
Granica 13 miles SE
Magnuszew 15 miles NNW
Łaskarzew 15 miles N
Bobrowniki 16 miles E
Ryki 16 miles ENE

Zwoleń 16 miles S
Jedlińsk 20 miles WSW
Stromiec 21 miles WNW
Puławy 21 miles ESE
Kazanów 21 miles SSW

Radom 21 miles WSW
Żelechów 22 miles NE
Janowiec 22 miles SE

Mniszew 22 miles NNW
Garwolin 22 miles N

Skaryszew 23 miles SW
Ciepielów 23 miles S

Kazimierz Dolny 25 miles SE
Końskowola 25 miles ESE
Baranów 25 miles E

Sobienie Jeziory 26 miles NNW
Białobrzegi 27 miles W
Parysów 27 miles N
Osieck 27 miles NNW
Lipsko 29 miles S
Wolanów 29 miles WSW
Przytyk 30 miles WSW
---

JewishGen Press

JewishGen Home Page
---
This web page created by Lance Ackerfeld
Copyright © 1999-2023 by JewishGen, Inc.
Updated 17 Oct 2022 by LA