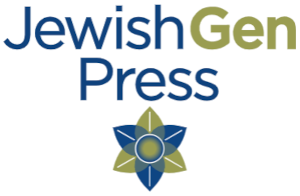 The Jews of Czestochowa

(Częstochowa, Poland)
Translation of
Tshenstokhover Yidn
Published by the JewishGen Press

Original Book Edited by Dr. Raphael Mahler
Published by the United Czestochower Relief Committee and Ladies Auxiliary, NY 1947
Project Coordinator and Translator: Gloria Berkenstat Freund
Layout: Donni Magid and Janice Sellers
Cover Design: Rachel Kolokoff Hopper
Hard Cover, 11" by 8.5", 824 pages with all original illustrations and photographs.
Available from JewishGen for $44.00
Click here to see the index containing the family names in this book. If you already have purchased the book, please print out and insert into the back of the book.
Details:

The Jews of Czestochowa was written by former residents of Czestochowa, Poland. Some who left the town before the war wrote articles and essays about the rich Jewish life in town: the people, the dreamers, the doers, the ultra-religious, the secular, the Zionists, the socialists…The various institutions in town, the charities and the help societies for the needy.

Located at: is located at 50°48' North Latitude / 19°07' East Longitude.

Alternate names for the town are: Częstochowa [Pol], Chenstochov [Yid], Tschenstochau [Ger], Čenstochová [Cz], Chenstokhova [Rus], Chenstokhov, Chestokhova, Tshenstokhov

Nearby Jewish Communities:

Olsztyn 7 miles ESE
Mstów 8 miles ENE
Kamyk 9 miles NNW
Kłobuck 11 miles NW
Aurelów 13 miles NE
Truskolasy 13 miles WNW
Miedzno 14 miles NNW
Janów, (near Częstochowa) 15 miles ESE
Żarki 16 miles SE
Przyrów 17 miles E
Myszków 18 miles SE
Gidle 20 miles NE
Nowa Brzeźnica 20 miles N
Pławno 20 miles NE
Krzepice 20 miles NW
---

JewishGen Press

JewishGen Home Page
---
This web page created by Lance Ackerfeld
Copyright © 1999-2023 by JewishGen, Inc.
Updated 15 Oct 2022 by LA