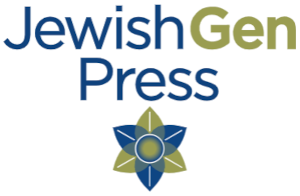 Resistance and Death
in the Czenstochower Ghetto

(Częstochowa, Poland)
Translation of
Vidershtand un Umkum in Czenstochower Ghetto
Published by the JewishGen Press
part of Yizkor Books Project of JewishGen, Inc.
Original Yizkor Book Editor: Liber Brener
Published in Poland in Yiddish before 1952
By The Jewish Historical Institute of Poland
Translated by Gloria Berkenstat Freund
Cover Design: Rachel Kolokoff Hopper
Hard Cover, 11" by 8.5", 248 pages, with all original illustrations.
Available from JewishGen for $37.00
Click here to see the index containing the family names in this book. If you already have purchased the book, please print out and insert into the back of the book.
Details:

The Germans invaded Poland on Friday, the 1st of September 1939 and entered Czenstochow on Sunday, the 3rd. This invasion was the beginning of the end of the Jewish community, which had existed in Czenstochow for hundreds of years. The Jewish population of approximately 30,000 men, women and children enjoyed an active economic, political, cultural and religious life. All of it was erased.

Resistance and Death in the Czenstochow Ghetto tells the story of the brave but mostly unsuccessful fight for life by the Czenstochower Jews and of their tragic death, of the annihilation of a vibrant community. Their story is important as a historical tale of their existence and as first-hand evidence of what happened to them and to Jewish Czenstochow.

Located at: is located at 50°48' North Latitude / 19°07' East Longitude.

Alternate names for the town are: Częstochowa [Pol], Chenstochov [Yid], Tschenstochau [Ger], Čenstochová [Cz], Chenstokhova [Rus], Chenstokhov, Chestokhova, Tshenstokhov

Nearby Jewish Communities:

Olsztyn 7 miles ESE
Mstów 8 miles ENE
Kamyk 9 miles NNW
Kłobuck 11 miles NW
Aurelów 13 miles NE
Truskolasy 13 miles WNW
Miedzno 14 miles NNW
Janów, (near Częstochowa) 15 miles ESE
Żarki 16 miles SE
Przyrów 17 miles E
Myszków 18 miles SE
Gidle 20 miles NE
Nowa Brzeźnica 20 miles N
Pławno 20 miles NE
Krzepice 20 miles NW
---
This material is made available by JewishGen, Inc. and the Yizkor Book Project for the purpose of
fulfilling our mission of disseminating information about the Holocaust and destroyed Jewish communities.
This material may not be copied, sold or bartered without JewishGen, Inc.'s permission. Rights may be reserved by the copyright holder.
---
JewishGen, Inc. makes no representations regarding the accuracy of the translation. The reader may wish to refer to the original material for verification.
JewishGen is not responsible for inaccuracies or omissions in the original work and cannot rewrite or edit the text to correct inaccuracies and/or omissions.
Our mission is to produce a translation of the original work and we cannot verify the accuracy of statements or alter facts cited.

JewishGen Press

Yizkor Book Project

JewishGen Home Page
---
Yizkor Book Director, Lance Ackerfeld
This web page created by Lance Ackerfeld
Copyright © 1999-2023 by JewishGen, Inc.
Updated 15 Oct 2022 by LA