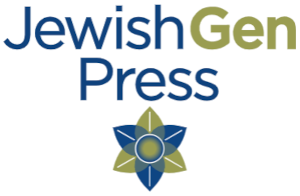 Belzec - Stepping Stone to Genocide
Written by Robin O'Neil
Published by the JewishGen Press
part of Yizkor Books Project of JewishGen, Inc.

376 pages with Illustrations. Hard Cover
Available from JewishGen for $37.00
Details:

Belzec was the prototype death camp and precursor of the killing centers of Sobibor and Treblinka. Secretly commissioned by the highest authority of the Nazi State, it acted outside the law of both civil and military conventions of the time. Under the code "Aktion Reinhardt", the death camp was organized, staffed and administered by a leadership of middle-ranking police officers and a specially selected civilian cadre who, in the first instance, had been initiated into group murder within the euthanasia program. Their expertise, under bogus SS insignia, was then transferred to the operational duties to the human factory abattoir of Belzec, where, on a conveyor belt system, thousands of Jews, from daily transports, entered the camp and after just two hours, they lay dead in the Belzec pits, their property sorted and the killing grounds tidied to await the next arrival. Over a period of just nine months, when Belzec was operational Galician Jewry was totally decimated: 500,000 lay buried in the 33 mass graves. The author takes the reader step by step into the background of the "Final Solution" and gives eyewitness testimony, as the mass graves were located and recorded.
---
This material is made available by JewishGen, Inc. and the Yizkor Book Project for the purpose of
fulfilling our mission of disseminating information about the Holocaust and destroyed Jewish communities.
This material may not be copied, sold or bartered without JewishGen, Inc.'s permission. Rights may be reserved by the copyright holder.
---
JewishGen, Inc. makes no representations regarding the accuracy of the translation. The reader may wish to refer to the original material for verification.
JewishGen is not responsible for inaccuracies or omissions in the original work and cannot rewrite or edit the text to correct inaccuracies and/or omissions.
Our mission is to produce a translation of the original work and we cannot verify the accuracy of statements or alter facts cited.

JewishGen Press

Yizkor Book Project

JewishGen Home Page
---
Yizkor Book Director, Lance Ackerfeld
This web page created by Lance Ackerfeld
Copyright © 1999-2023 by JewishGen, Inc.
Updated 17 Oct 2022 by LA