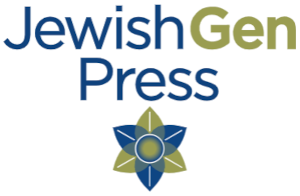 Shards of Memory:
Messages from the Lost Shtetl of Antopol, Belarus

Translation of


Yizkor (Memorial) Book
of the Jewish Community of Antopol
(Antopol, Belarus)

Published by the JewishGen Press


Edited by Alicia Esther Goldberg
Translated by Nathan Snyder
470 pages, 8.5" by 11", hard cover, including all photos and other images

Available from JewishGen for $39.00

Click here to see the index containing the family names in this book. If you already have purchased the book, please print out and insert into the back of the book.
Details:

This memorial book of the Jewish Community of Antopol, Belarus weaves together the history of a vibrant Jewish community, annihilated during World War II, as told through first-hand accounts gathered from its original inhabitants. These stories edited and translated from Yiddish and Hebrew are dedicated to the Antopol survivors and the memory of the 3,000 martyrs, whose names and stories fill these pages.

May these messages reach the hearts of the readers as a reminder of the enduring strength of the Jewish heritage.
---

JewishGen Press

JewishGen Home Page
---
This web page created by Lance Ackerfeld
Copyright © 1999-2023 by JewishGen, Inc.
Updated 2 Oct 2022 by LA