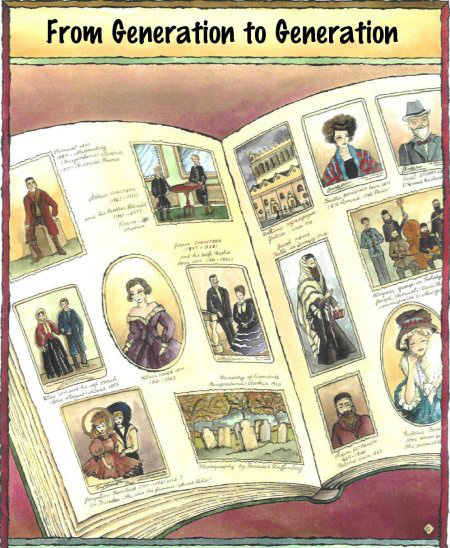 Our popular series of classes on Jewish genealogical tips and techniques returns in a new location! We will be presenting at the short session of OLLI at Emory in their new location at 2635 Century Parkway NE, Atlanta (near Hwy 85 and Clairmont Rd).
Speakers will discuss topics of interest to family history researchers on three consecutive Thursdays in September from 1:15 to 3:15 pm. Come to one, two, or all three of the sessions to learn about the techniques and topics which will help you get the most in your genealogical research.
Thursday, September 5 – David Slater (a retired Cobb County history teacher who has been teaching genealogy classes in the Atlanta area for six years) will talk about basic research techniques including immigration, naturalization, census records, surnames, vital records and more.

Thursday, September 12 –Hariette Gershon (researcher and member of JGS, The Czech & Slovak American Genealogy Society of Illinois, and the NEHGS ) will talk about navigating genealogical websites including JewishGen.org.
Thursday, September 19 – Peggy Mosinger Freedman (founding member and past president of the Jewish Genealogical Society of Georgia) will talk about more specialized websites for individual countries, Holocaust genealogy, and the basics of DNA research.

Sessions are free, but registration is required.

Register here:
https://register.ece.emory.edu/modules/shop/index.html?action=section&OfferingID=6619&SectionID=26449
Questions? Contact us at JewishGenealogy@JGSG.org