Preserving Your Personal Archives
Sunday, August 26, 2018
The Breman Museum
1440 Spring Street NW
Do you have documents, photographs, or family heirlooms stashed away in shoe boxes in the attic, basement, or closet? Then there is no time like the present to organize and preserve those items for future generations to learn their family heritage. Join us as Jeremy Katz, Archives Director at the Breman Museum, conducts a workshop on preserving your family history.

Participants are encouraged to bring items from the family collections they wish to be examined for preservation.

1:00 PM Doors will open. Gather at The Breman Museum for social time to share what you learned over the summer and discuss questions that you are still worrying about.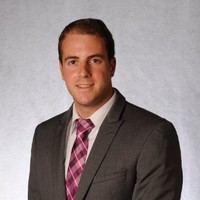 2:00 PM Jeremy Katz, Director of the Cuba Family Archives at the Breman Museum, will conduct the workshop on preserving your family history.
Stay after the program for the opening of the Curating Your Family Story exhibition featuring art projects completed by Shearith Israel students on their family heritage.
Questions?  Contact us at JewishGenealogy@JGSG.org
This site hosted at no cost by

Peggy Mosinger Freedman, webmaster
Questions? Contact us at JewishGenealogy@JGSG.org