Curious about your heritage? Then come and learn how you can find out about your past with the Jewish Genealogical Society of Georgia!
Speakers will discuss topics of interest to family history researchers at the Marcus Jewish Community Center of Atlanta on three consecutive Sundays in March from 1:00 to 3:00 pm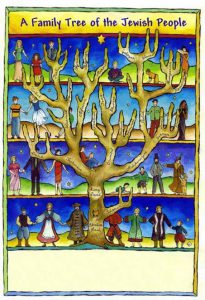 .  Come to one, two, or all three of the sessions to learn about the techniques and topics which will help you get the most in your genealogical research.
Register here:
https://www.atlantajcc.org/index.php?search_this=genealogy&submit=&src=search&search_id=search_input
Sunday, March 4 – David Slater (a retired Cobb County history teacher who has been teaching genealogy classes in the Atlanta area for five years) will talk about basic research techniques including immigration, naturalization, census records, surnames, vital records and more.
NOTE CHANGE IN DATES OF SPEAKERS!
Sunday, March 11 – Peggy Mosinger Freedman (founding member and past president of the Jewish Genealogical Society of Georgia) will talk about  specialized websites for individual countries and the basics of DNA research.
Sunday, March 18 – David Bader (chairman of the School of Computational Science and Engineering, College of Computing, at Georgia Institute of Technology) will talk about navigating genealogical websites including JewishGen.org.
Fee is $10 per session for members of either The Breman or MJCCA
$15 per session for non-members
Questions?  Contact us at JewishGenealogy@JGSG.org
This site hosted at no cost by

Peggy Mosinger Freedman, webmaster
Questions? Contact us at JewishGenealogy@JGSG.org