Hosted by JewishGen



Home

Subscribe

Links

Documents

JewishGen

JewishGen-erosity






---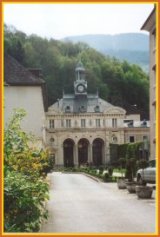 Uriage, France



---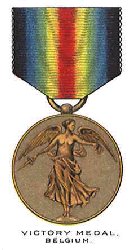 ---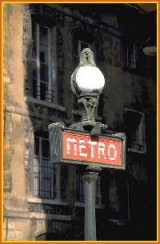 Paris, France


---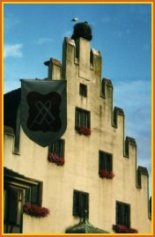 Selestat, Alsace
---

GENERAL
Cyndi's List
Infobel
SefardSIG: Sephardic Genealogy at JewishGen
The On-Line Catalog of the European Network of Judaica and Hebraica Libraries (REBJH)
---

FRANCE

Cercle de Généalogie Juive (in French and English)

GenAmi - International Association of Jewish Genealogy (in French and English)

Cercle Généalogique d'Alsace
(in French and English)

France GenWeb (in French)

Online 1784 Census of the Jews of Alsace (and other French-Jewish sites from Nouvelle Gallia Judaica, Paris) (In French; works best with Internet Explorer; searching by patronym is not available to Netscape users with versions older than Netscape 6. Under Dénombrement des juifs d'Alsace de 1784, you can select to see the list of towns and villages included in the census, view the list of Jewish residents in a particular town or village, view the towns where a particular surname is found in the census, or view a statistical summary of the census.)

French Postal Codes (in English)

Le Judaisme Alsacien (in French)

Centre de Documentation Juive Contemporaine (in French and English)

NotreFamille.com (in French)

Consistoire Israelite du Bas Rhin (in French)

The Republican Calendar (in French, English and Italian))

"Resources For Tracing Victims and Survivors of the Holocaust From France(a JewishGen Infofile) (in English)

Babeloop - villes et villages d'Alsace (in French)

Centre Departmental d'Histoire des Familles (in French and English)

Calendar Converter (in English; includes the French Republican Calendar)

Communes de France (in French)

The History of Natzweiler-Struthof (in English)

The Deportees of Convoy 73 - Drancy, May 15, 1944 (in English)

A List of all Jews Who Perished at Gurs (in French and German)

Deaths in Deportation Camps (in English)

Jewish Traces (in English and French)

Memorial of the Shoah (in English)

Change in Time of Unavailability of French Birth, Marriage, and Death Records [a PDF file that requires that Acrobat Reader be installed]
(in Englsh and French, compiled by Pierre Hahn). [Please note that stillbirths will now be recorded in the civil registers.]

Alphabetical list of French Departments

Jewish Virtual Library (in English)It covers many countries (this is the URL for France.It lists many communities and areas in France, and gives a history of each. In addition there are a number of other links, including one with magnificent pictures of many of the French synagogues, some no longer standing.


---

BELGIUM

Belgium-Roots Project (in English)

The Holocaust Museum of Belgium (in English)

Addressbook of the Jews of Antwerp in 1902

Belgian Compensation Fund (in English. Click on Welcome and then on Jewish Community Indemnification Commission)

Belgian Center for Historical Research and Documentation on War and Contemporary Society (in English.)

The Red Star Line Memorial
Between 1873 and 1935 the Red Star Line shipping company transported almost three million people from Antwerp to America and Canada.

State Archives in Belgium
In English

Expulsion Orders from WWII at the FelixArchief
In English

Virtual Jewish History Tour - Belgium
In English

Belgian War Dead Register
In English

---

LUXEMBOURG

Archives Nationales du Grand-Duché de Luxembourg (in French)

History of the Jews in Luxemboutg (in English)

Luxroots: Your Partner in Genealogy for Luxembourg (in English)



---

SWITZERLAND

Switzerland GenWeb (in English)

Swiss Society for Jewish Genealogy (in English)



---
Photo Credit:
Selestat photo courtesy of Rosanne Leeson
---