GemeindeView: Janovice


CURRENT CZECH NAME: Janovice nad Úhlavou
OTHER NAMES/SPELLINGS: Janowitz an der Angel
LOCATION: Janovice is a small village in the Klatovy district of Bohemia, Czech Republic. It is located at 49.21 longitude and 13.13 latitude. Janovice is 7 km SW of Klatovy and about 44 km SSW of Plzen.

(see
Map
-by Map24, then click on your browser's "Back" button to return to this page).
HISTORY: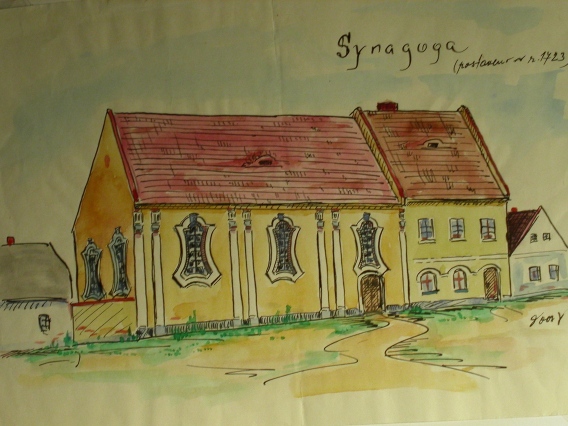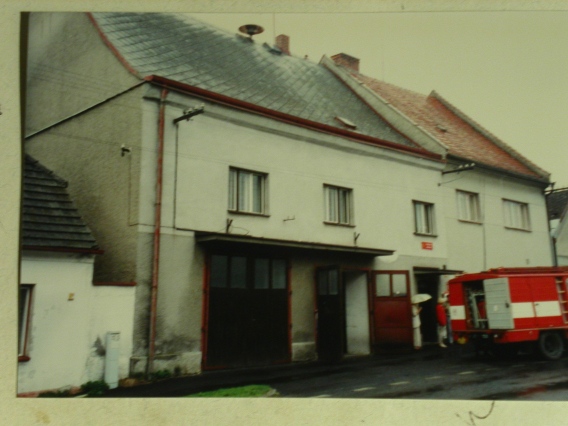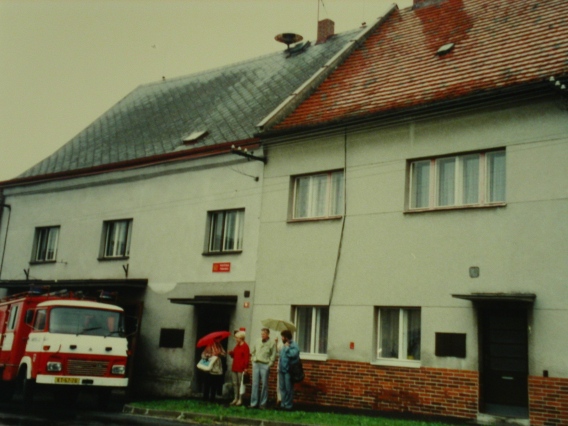 The first image above is a painting showing the Janovice Synagogue, which was founded in 1723 along with the Jewish School and the Rabbi's quarters. It was painted by Mr. Dvorski, a resident of Janovice, before the synagogue was converted into the town's firehouse. The last two photos shows the modern-day firehouse.


History of the Jews in Janovice by Karel Polak
(originally in Czech, translated into English by Magda Simonovská) includes: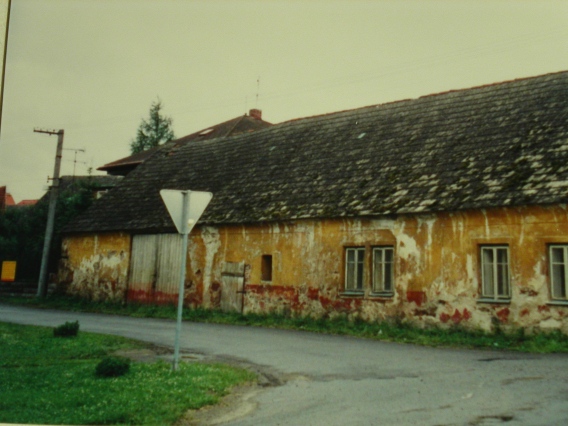 History of Jewish Settlement in Janovice
Rabbis serving Janovice
Jewish Houses in Janovice with the inhabitants of each and their family records
Jewish Families in Janovice Town and Community
1789 List of Jewish Families in Janovice
Many thanks to Joan Pollak for providing the Austria-Czech SIG with a copy of this translation.

The Janovice house in which William Steiner lived in 1850

GENEALOGICAL RESOURCES: Die Juden und Judengemeinden Böhmens in Vergangenheit u. Gegenwart by Hugo Gold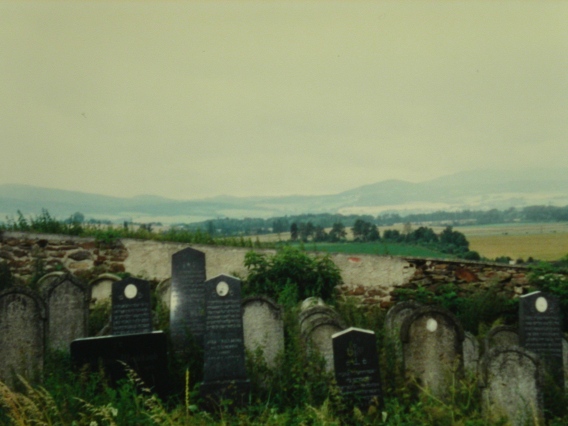 CEMETERY:
The Jewish Cemetery of Janovice was founded in the early part of the 18th century. The oldest legible stone in the cemetery dates back to 1705. The Janovice Jewish cemetery was also used by the Jewish communities in Dlazov (Glosau) and Beharov (Wihorschau). Further information is available as part of the International Association of Jewish Genealogical Societies Cemetery Project under Janovice nad Úhlavou, Czech Republic.
SUBMITTER: Joan Pollak

Janovice Jewish Cemetery (1998)

---
Return to Austria-Czech SIG Homepage Home
---