[Col. 1573]

Stayatishok

(Stajetiškė, Lithuania)

55°11'/26°31'

Rachel Gan–Tov (Gantovnik) Voliak, Hadera

Translated by Anita Frishman Gabbay

Stayatishok! I want to sing my praise for you, in the same time I want to cry for you! I want to remember you forever! Your memory should never be forgotten! People should read these few pages and know, that there was a Yiddish shtetl where Yiddish peasants existed (they were farmers) and took pride in their work, just like the Christian peasants who were in our shtetl. But now, no one is left!

Stayatishok, I haven't seen you in so many years. Your economic situation was not very good, your women toiled day and night, not to clothe their own families, but for others. Your cows were so thin, and very little milk was produced. The fields were laboured so primitively and yielded little.

[Col. 1574]

In those difficult years my grandfather told us they called us "Yeshuvniks" (people who worked the land). They (the Jewish folk) were ashamed of us. We worked hard and were barely able to support our families. We were always envious of the "city" folk, who earned their "bread" with greater success.

I saw you, Stayatishok, for the first time, as it appeared to me, you were a large and beautiful flowering garden!

Your fields overflow with abundance, your cows produce a lot of milk. The gardens are full of different plants, your barns and sheds, at the end of the summer, are filled with all kinds of fruit and grains. Your women weave and spin for themselves, and not for others. Your children were clothed and the walls of your homes are covered with beautiful woven tapestries.

I remember, as if it were today, when I arrived at my grandfather's house as a guest. It was in the 1930s. I bent over to have a small conversation with Rabbi Nechama, one of the farmers. Stayatishok, he said, is our America today, the only thing missing, is the education of larger cities and that Jewish children must attend the Gymnasium (schools of higher learning) elsewhere.

I then thought, I would like to change places with them!. If only I could go to the Gymnasium in Sventzian for a few days with my friends, Yentka, Hinda, Ruchel, and attend lectures in mathematics and physics: sit in on Dr. Kovarski's Latin lectures, to learn Caesar and Avidush(?) by heart. If only I could wear that white headscarf and go to the fields to cut corn!


Shmuel Voliak with his family

[Col. 1575]


The stream in the middle of the shtetl

If only: I would drink cold water from the stream and eat black bread and jam with a full appetite. In the evenings, I would strut around bragging how much pleasure this gave me and I was looking forward to sleeping in a barn on fresh hay!

Seven summers I saw you, my dear Stayatishok, and I can never forget you! Forever you shall remain in my memory, I will always love you!

I loved your warm homes with those straw roofs! I loved your hills and valleys, your fields and meadows with flowers that grew like tall sticks, your barns filled with freshly plowed and stacked hay.

I loved your children that ran around barefoot in the summertime, and with much heartache, I remember you, Dear Children!

I close my eyes for awhile, and I can still see you, running to swim in the river at night! Dinahla, Yosela, Lipkes' and Shepsels' 6 children, Baruch, Itzele's Zamele, and Esterke!

And more and more…I didn't forget anyone! I remember you once more: how you were running to gather the flowers in the fields while you were singing and dancing, these are my countless memories of us and I still cannot believe, you are no longer with us!

I cannot allow myself to believe that your fate was so unthinkable!

My heart aches for you, that you could not survive to live in our land (Eretz Israel)! If your parents would have understood, their homes were built on foreign soil, this calamity might not have happened. As every tree that they planted did not belong to them, it could be ripped from its roots at any moment! They didn't understand, the same as other Jews from much larger shtetls, our Destiny would be such. Stayatishok Jews, plain and honest Jews!

[Col. 1576]

You didn't bargain, you didn't fool around, you didn't cheat anyone! You were so dear to me and how I understood you!

Even till today, you are etched in my Memory together with the last Rosh Hashana of 1941. I can still hear the wailing and the praying from the women's' section. Did you not pray hard enough to God to avoid this horrible fate? Your requests were so simple (God in Heaven!!)

"I don't want your money, I don't need beautiful clothing and expensive trinkets, just let me remain in my little hut with my husband and small children!"

The melody (nigun) from the Torah reader was beautiful and full of enthusiasm!

This is how we said our good–byes to you, Stayatishok, for the very last time, the last Rosh Hashana, and the next day, Friday Shabat T'Shuva, we left you forever!

The fire burnt brightly (Rebeccala warmed her small body and slept for awhile) [her daughter]. Everyone sat deep into the night, enmeshed in their troubles. Stayatishok, Stayatishok, I thought! Remain strong! I am saying good–bye to you forever!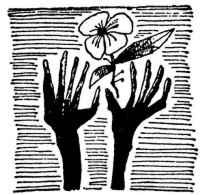 [Col. 1577]

The Yiddish Town on the River Suwalki

Israel Gan–Tov (Gantovnick)

Translated by Anita Frishman Gabbay

Stayatishok was a small Jewish shtetl, several kilometers from Haydutishok in the Sventzian region, Vilna Province. It was surrounded on all sides by high mountains, fields and lakes and all the surrounding residents benefited from the beauty and the sweet smelling flowers. Through the shtetl a small river ran through the middle called "Suwalki".

The story of this small shtetl is very interesting. In 1863, when it is still a Polish town, Czar Nicholas declared a manifesto in which he told all the poor peasants to divide the land amongst themselves, which he confiscated from the wealthy folk.

Stayatishok was a noble estate then, which belonged to a Polish nobleman. The Czarist regime confiscated this estate and invited the Jews to settle here. They each received 11 hectares of land, and in a short while, in 1865, 30 Jewish families established themselves here.

The lives of our grandfathers in those early years were quite difficult. The machinery for agriculture was very primitive. Wooden tools and ploughs were used, the production yield was poor, so they barely made a living.

[Col. 1578]

Many men from the shtetl, as well as women, went to work in neighbouring villages, especially in Haydutishok. This is how the shtetl developed.

Slowly, our livelihood improved. We raised cows and horses. We had our own vegetables, eggs, milk, and potatoes. On a day off work we went to the train station in Haydutishok to earn a few rubles and in this way our daily lived started to improve.

Erev Yom Kippur, 1915, the German army arrived in our town. Right away we knew that the German–Russian front was only 1 kilometer away from Stayatishok. The Germans confiscated our Jewish cows and horses in the first days of the war. Soon afterwards they took away all the produce and left the peasants in hunger and poverty. All men, 14 and over, were taken away for forced labour. The sweat (hard work) of those previous years were lost. Stayatishok was destroyed and barely survived.

In 1917, the Russian Revolution broke out. Many battles were fought between the Russians

[Col. 1579]


1929 the Stayatishok land workers

And Germans, between the Polaks and the Bolsheviks, between the Polaks and the Lithuanians and all this ruined our economic situation. Many homes were burnt and in some more years later, even the land was difficult to cultivate.

First in 1920, when it was clear, that Stayatishok was under Polish regime, the peasants started another revolt. A few years later, new homes were built and rebuilding anew in Stayatichok began. Many families who left during the famine started to return.

In 1925, the economic situation for the Jews began to improve. The fields produced a healthy crop, a new generation of young people appeared and they helped out the older generation. Many peasants began to trade in flax, oats, hay, eggs and milk products. One person also built a mill. Life was normal again, and the same was for all the other shtetls.

[Col. 1580]

Slowly this little shtetl developed its Jewish cultural identity. There was a modern Cheder(school) with a good teacher, although some children went to the Tarbut School in Haydutishok. Several boys and girls also studied in the Sventzian Gymnasium (also, a school).

The youth started to feel the unrest brewing. One realized, that studying was not the only answer. We all started to dream of going to Eretz Israel. Even in this small shtetl, a branch of "Halutz" was founded. There were about 25 men and women. One must note, that almost the entire shtetl was Zionist, they all dreamed of working the land in Eretz Israel for their own benefit, not for the Polish state.

A Gemilut Hesed Bank was founded (help for the needy) in order to provide loans when the harvest was bad and when the peasants needed some means to survive. We provided many opportunities for a Jewish existence in the shtetl.

We also had a beautiful synagogue, where Jews prayed and also studied the Gemara, from morning to evening. Until today, it is difficult to understand how Jewish peasants, after a hard days work, could come to the synagogue and study

[Col. 1581]


1936 The Haydutishoker Rabbi Elhanan Mashitz carrying the Sefer Torah,
Left from him is the son in law, the old Vileiker Rabbi
(celebration for the writing of the Sefer Torah)


Chaim Gantovnik and his family

[Col. 1582]

These Jewish peasants were very devoted Jews.

In our shtetl there was a neighbour who also took the role of Rabbi. He was also a great leader. The older Rabbi was religious, the younger one had a more conservative approach. All together they lived an honest Jewish life in this shtetl. Until the outbreak of World War 11, Sept. 1939….

R'Chaim Gantovnik

R'Chaim Gantovnik was born in Stayatichok in 1873 and all his life he worked in this shtetl. He was used to hard work and for many years he was active in the Gemilut Hesed Bank, with which he helped many needy get back on their feet. He played an active role in the synagogue as well.

He was a quiet man, never angry with anyone, never insulted anyone. He was loved by all the people in our Jewish shtetl. He and his wife Baila and son Eliahu were murdered on Kislev 1942, in the Postov Ghetto.
---
This material is made available by JewishGen, Inc. and the Yizkor Book Project for the purpose of
fulfilling our mission of disseminating information about the Holocaust and destroyed Jewish communities.
This material may not be copied, sold or bartered without JewishGen, Inc.'s permission. Rights may be reserved by the copyright holder.
---
JewishGen, Inc. makes no representations regarding the accuracy of the translation. The reader may wish to refer to the original material for verification.
JewishGen is not responsible for inaccuracies or omissions in the original work and cannot rewrite or edit the text to correct inaccuracies and/or omissions.
Our mission is to produce a translation of the original work and we cannot verify the accuracy of statements or alter facts cited.

Svencionys, Lithuania

Yizkor Book Project

JewishGen Home Page
---
Yizkor Book Director, Lance Ackerfeld
This web page created by Jason Hallgarten
Copyright © 1999-2023 by JewishGen, Inc.
Updated 6 Nov 2019 by LA