Southern Africa Jewish Genealogy Special Interest Group (SA-SIG)
http://www.jewishgen.org/safrica/gallery/7-med.htm

Pretoria Zionist Council Executive

With His Excellency, The Israeli Foreign Minister and Mrs. Sharett
Visit to Pretoria, May 1950

Image enlargement: minimum | medium | maximum
Click on the [BACK] button or on the image to return.

A list of names is at the bottom.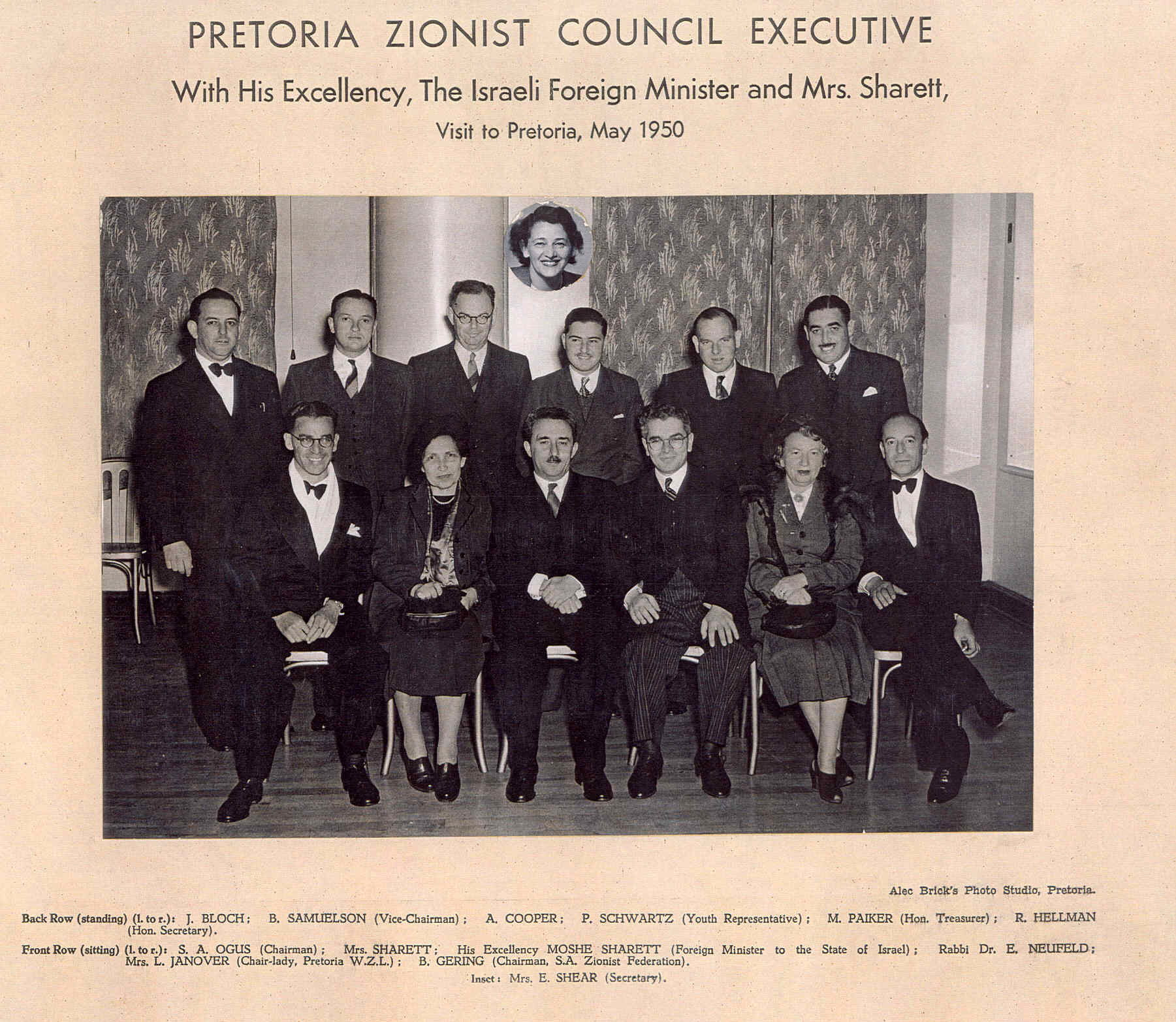 Back Row (standing) (l. to r.): J. Bloch; B. Samuelson (Vice-Chairman): A.Cooper; P. Schwartz (Youth Representative); M. Paiker (Hon. Treasurer); R. Hellman (Hon. Secretary).
Front Row (sitting) (l. to r.): S.A.Ogus (Chairman); Mrs. Sharett; His Excellency Moshe Sharett (Foreign Minister to the State of Israel); Rabbi Dr. E. Neufeld; Mrs. L. Janover (Chair-lady, Pretoria W.Z.L.); B. Gering (Chairman, S.A. Zionist Federation).
Inset: Mrs.E. Shear (Secretary).

Alec Brick's Photo Studio, Pretoria.