JewishGen is now a division of the Museum of Jewish Heritage - A Living Memorial to the Holocaust
As we embark on 2003, JewishGen will reach yet another milestone as the leading Internet site for researching Jewish ancestry and Jewish heritage. Connecting and re-connecting families through the open sharing of information has become the JewishGen hallmark over these many years. The spirit of cooperation and sharing, the spirit of building community through the pioneering of the Internet has made JewishGen what it is today. So many hands at work created one of the most successful grass roots efforts in the field of Jewish genealogy and perhaps even in the Jewish world. A credit to all!

Marked by both great accomplishments and daunting challenges, JewishGen has reached a pinnacle in our young life retaining our driving force towards preserving the past for the present and into the future. But in the background has been the nagging thought - how can we best preserve JewishGen, ensure JewishGen's continuity, yet continue to reach out and serve the growing needs of our constituents? Even more importantly, how can we build on what we have created, taking it to even greater heights? How can we continue to weave this web of information about our families, their lives, our history, our heritage?

Our efforts throughout 15 years of growth, development and success have not gone unnoticed and our prayers have been answered.

It is with great pleasure and excitement that we can announce today that JewishGen will become part of one of the most outstanding and distinguished institutions in New York City, The Museum of Jewish Heritage - A Living Memorial to the Holocaust. This relationship will become effective January 1, 2003, a new year that will indeed mark a new era for JewishGen, and with it a new era for Jewish genealogy.

There is much to do over the coming weeks and months to provide as seamless a transition as possible. We are committed to focusing our energies on ensuring that valuable resources and research information will be made available to the Jewish community worldwide as quickly as possible. To make this happen, Michael Tobias and Warren Blatt, longtime volunteers, will become full-time employees. They will now be in a position to get the backlog of data flowing!

Additional information, along with other exciting announcements, will be forthcoming throughout the next months as we work through the transition process. We invite you to read the attached press release and become acquainted with our new family. http://www.mjhnyc.org.

From JewishGen to all of you, we wish you a peaceful, prosperous and healthy 2003.

Susan E. King
Founder
---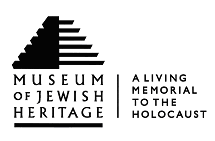 Contact: Deborah Tropp
dtropp@mjhnyc.org
212.968.1800 ext. 153

JewishGen, World's Leading Internet Jewish Genealogy Resource, to join Museum of Jewish Heritage - A Living Memorial to the Holocaust
(New York, NY) - Effective January 1, 2003, JewishGen, a world renowned Jewish Genealogy website, will become a division of the Museum of Jewish Heritage - A Living Memorial to the Holocaust in New York City. The Boards of the Museum and JewishGen approved the plan in December.
An Internet pioneer, JewishGen was founded in 1987 by Susan E. King and has grown from a bulletin board with only 150 users to a major grass roots effort bringing together hundreds of thousands of individuals worldwide in a virtual community centered on discovering Jewish ancestral roots and history. On JewishGen, researchers share genealogical information, techniques, and case studies. With a growing database of more than seven million records, including some material from previous centuries, the website is a forum for the exchange of information about Jewish life and family history and has enabled thousands of families to connect and re-connect in a way never before possible.
"For many Jews, knowledge of their family history perished in the Holocaust; JewishGen fills in the missing pieces of the puzzle," said Dr. David G. Marwell, Museum Director. "Our Museum allows visitors to identify with the themes of 20th century Jewish history and has helped our public to identify with Holocaust survivors and opened new doors of understanding. With JewishGen, we will be able to take our message worldwide."
"Genealogy research is much more than just searching for names, dates and places," said Susan E. King, founder of JewishGen. "It is vitally important that researchers also understand the details of Jewish heritage and history; the Museum provides context for the lives being researched. That's what makes this relationship so exciting. Museum of Jewish Heritage - A Living Memorial to the Holocaust will also allow us to professionalize what has been an all-volunteer effort."
Ms. King, who will report to Dr. Marwell, will be the Managing Director of JewishGen and will remain in Houston where JewishGen is based.
Among JewishGen's features are the Family Tree of the Jewish People, containing data on more than two million people; the Yizkor Book Project, an ongoing effort to translate memorial books which contain previously inaccessible information on the fate of Jewish communities and their inhabitants affected by the Holocaust; and the Holocaust Global Registry, a central database of and for Holocaust survivors and their families. The Holocaust Global Registry is already responsible for re-connecting several families after more than 60 years of separation.
The Museum is located on the waterfront of Lower Manhattan in Battery Park City. The Museum's core exhibition is organized around three themes: Jewish Life a Century Ago, The War Against the Jews, and Jewish Renewal. With more than 2,000 photographs, 800 artifacts, and 24 original documentary films on display, the Museum uses personal stories and artifacts to present 20th century Jewish history and the Holocaust in a context of universal truths that speak to people of all ages and backgrounds. The Museum is in the middle of an 82,000-square-foot construction project that will contain a theater, classrooms, and special exhibition space, among other facilities. The East Wing, set to open in fall 2003, will enhance the Museum's mission of remembrance and education.
---
Copyright ©2002, JewishGen, Inc. All rights reserved.
,