Sunday March 23, 2014, 1:00-3:30PM
Ner Tamid Congregation (6214 Pimlico Road)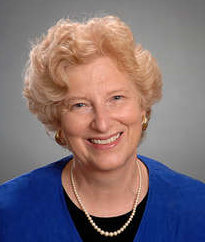 Calling All Readers: A Literary Trove for Jewish Genealogists
Ellen Cassedy, author of "We Are Here: Memories of the Lithuanian Holocaust," will introduce us to an array of literary treasures that will educate, inspire, and entertain us as we pursue our Jewish family roots – fiction, memoirs, genealogical journeys, children's books, and a few odd findings she promises you've never heard of. Be ready to add your own suggestions. You'll come away with a list of terrific reads, as well as blogs and websites for further browsing.
The program is free for paid members and $5 for non-members (applied to membership fee when a visitor joins JGSMD). Refreshments will be available.


JGS Maryland has many volunteer opportunities available! If you're interested in getting involved behind the scenes, please be sure to let us know!