Photographs of Roll of Honour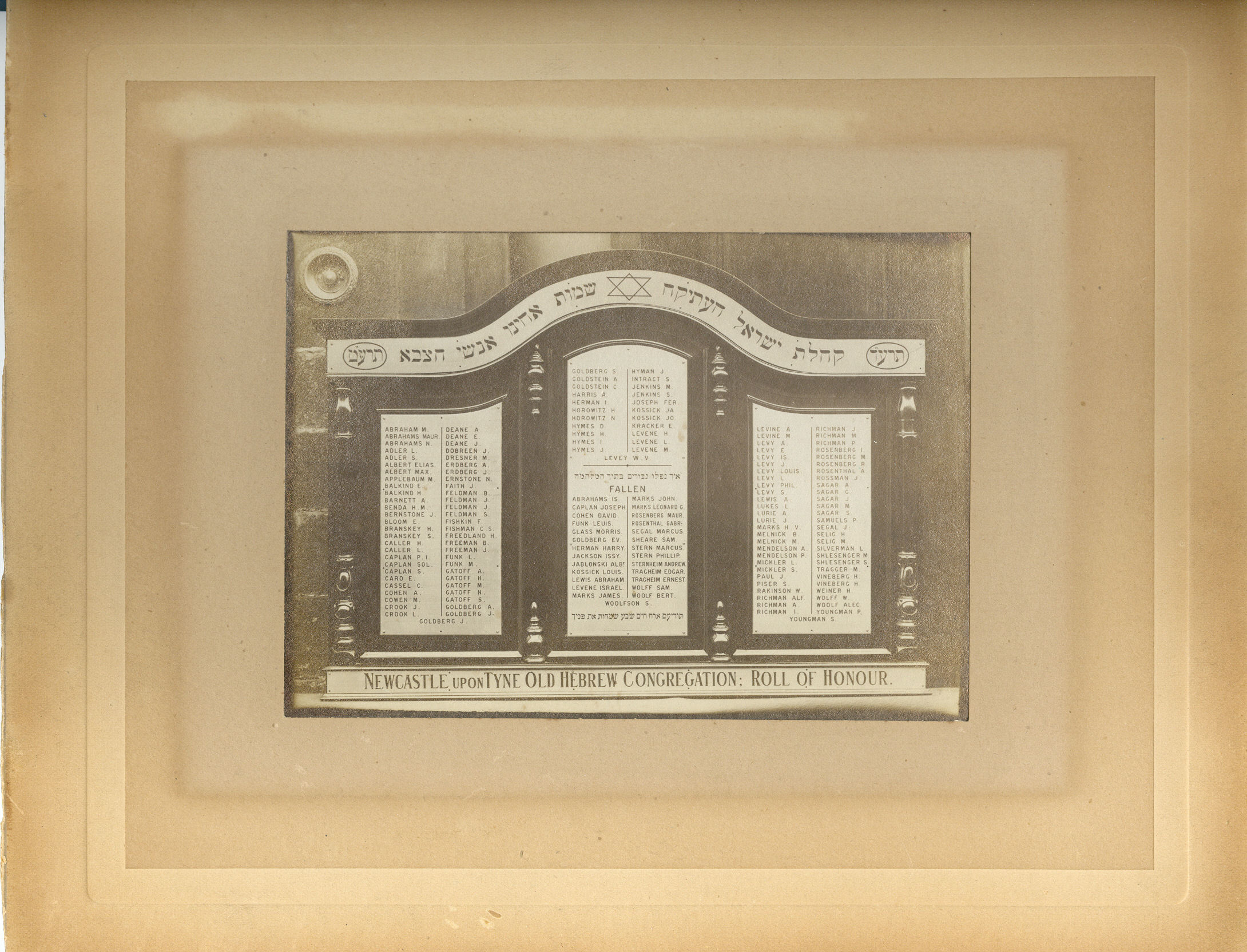 Roll of Honour of the Newcastle upon Tyne Old Hebrew Congregation.
The memorial is at present in the prayer house at the Hazelrigg Cemetery.
This frame was made by Harris Rozainsky and his son, Maurice Rose.
The photograph was kindly provided by Shirley Collier, daughter of Maurice Rose.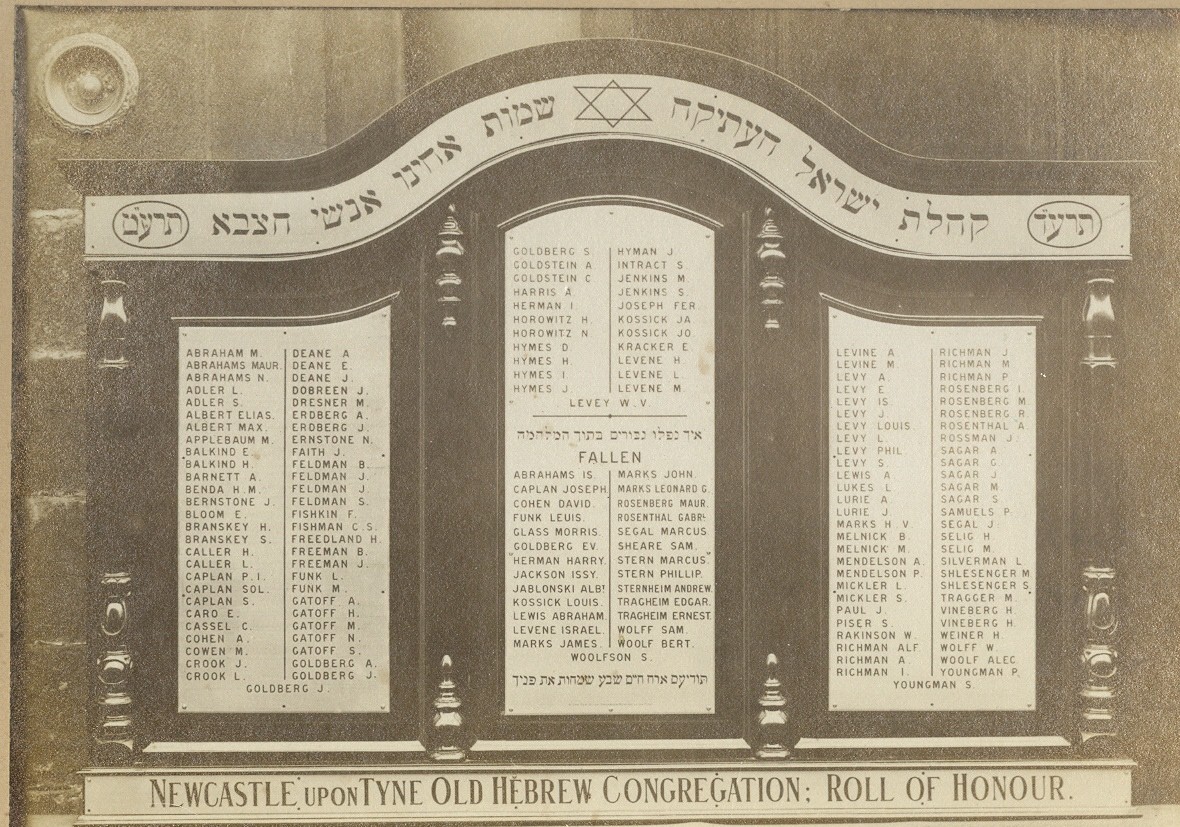 Roll of Honour Showing Details of Names
Back to Congregation home page

Page created: 1 February 2015
Latest revision or update: 31 March 2020
---
Explanation of Terms | About JCR-UK | JCR-UK home page

Contact JCR-UK Webmaster:
jcr-ukwebmaster@jgsgb.org.uk
(Note: This is to contact JCR-UK, not the above Congregation)

Terms and Conditions, Licenses and Restrictions for the use of this website:
This website is owned by JewishGen and the Jewish Genealogical Society of Great Britain. All material found herein is owned by or licensed to us. You may view, download, and print material from this site only for your own personal use. You may not post material from this site on another website without our consent. You may not transmit or distribute material from this website to others. You may not use this website or information found at this site for any commercial purpose.


Copyright © 2002 - 2023 JCR-UK. All Rights Reserved