Page created: 9 June 2016
Latest Revision or update: 15 June 2016

Exwick Cemetery, Exeter - Jewish Section
(Plan and photographs of gravestones)

Researched and formatted by David Shulman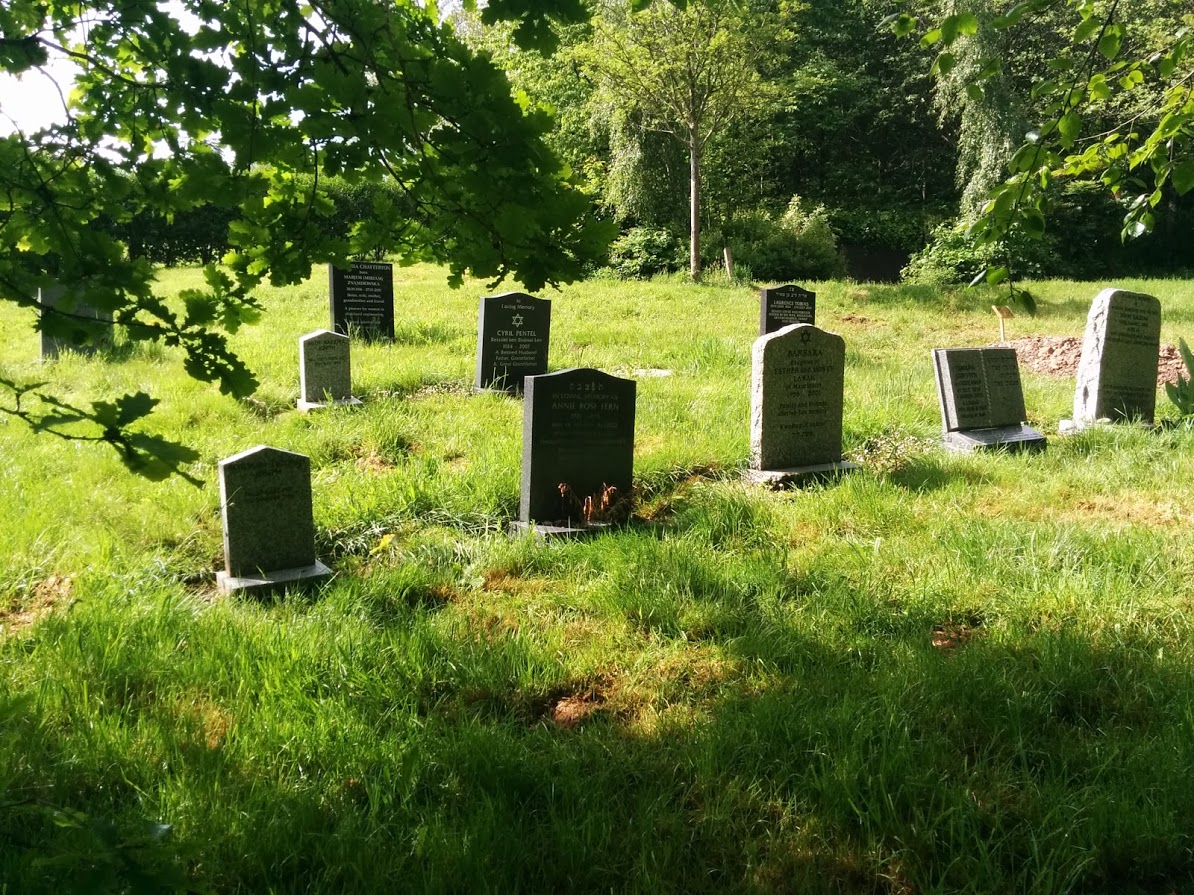 Exwick Cemetery, Jewish Section (viewed from north)
© David Shulman 2016
The Jewish Section of Exeter's municipal cemetery in Exwick was acquired in the 1990's as it had been clear for some time that Exeter's old Jewish Cemetery in Bull Meadow could no longer cater for the needs of Exeter's small Jewish community. The size of the plot is small, but probably sufficient for the future burial need of the community. Exwick is approximately two miles from the centre of Exeter and the Jewish Section of the cemetery is located in the north-east of the cemetery, just to the east of the Muslim Section.
As of May 2016, there had been some 13 burials at the Cemetery.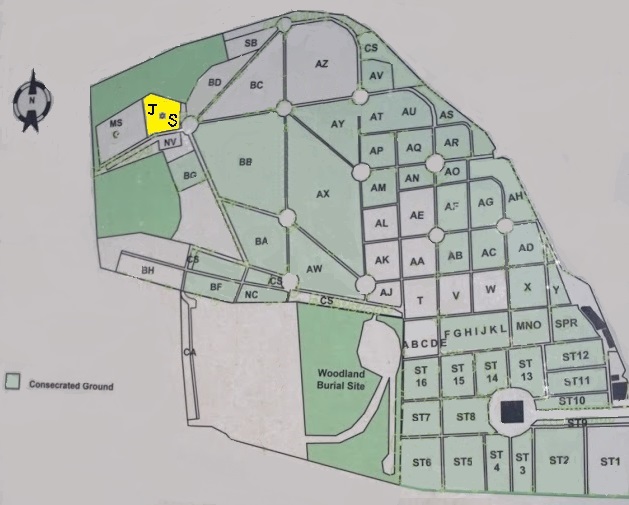 Plan of Exwick Cemetery showing the Jewish Section in yellow.
Layout Plan
The following plan shows the approximate position of each grave in the Cemetery's Jewish Section.
To view an image of the individual gravestone, click on the deceased's name.