The List of the Camps
The camps are classified by countries, based on the 1939-1945 borders. When known, the name of each sub-camp or external kommando is followed by the name of the company which used inmates as slaves. A star means that the inmates of the camp were women.

This list is far from complete. It is estimated that the Nazis established 15,000 camps in the occupied countries. There were several small camps which were created for limited-time operations against local populations. Most of these camps were destroyed by the Nazis themselves, sometimes after two or three months of activity. This list does not contain the names of the ghettos created by the Nazis, even if several ghettos (i.e. Theresienstadt Ghetto) had their own external kommandos (work teams).

This list is based on information found in two books:

The first one is "Le livre des Camps " by Ludo Van Eck, published in 1979, editions Kritak (Belgium). As far as I know, this book has never been published again or translated in English, but it is still possible to purchase it at the Museum of Breendonck, Belgium.
The second one is the excellent "Atlas of the Holocaust" by Martin Gilbert (1982).

Thanks so much to Mark Vardasz and Andreas Baumgartner for their very valuable help in completing this list.
---
Germany:

Bergen-Belsen (probably 2 sub-camps but location is unknown)
Börgermoor (no sub-camp known)
Buchenwald ( 174 sub-camps and external kommandos)
Dachau (123 sub-camps and external kommandos)
Dieburg (no sub-camp known)
Esterwegen (1 sub-camp)
Flossenburg (94 sub-camps and external kommandos)
Gundelsheim (no sub-camp known)
Neuengamme (96 sub-camps and external kommandos)
Papenburg (no sub-camp known)
Ravensbruck (31 sub-camps and external kommandos)
Sachsenhausen (44 sub-camps and external kommandos)
Sachsenburg (no sub-camp known)

Austria:
Belgium:

Breendonck (no sub-camp known - click here for more information about this camp)

Czechoslovakia:
Estonia:
Finland:
France:

Argeles
Aurigny
Brens
Drancy (click here for more information about this camp)
Gurs
Les Milles
Le Vernet
Natzweiler-Struthof (70 sub-camps and external kommandos)
Noé
Récébédou
Rieucros
Rivesaltes
Suresnes
Thill

for these camps, no sub-camp known

Work camps created by the Government of Vichy in Maroco and Algeria. Following the Atlas of the Holocaust by Martin Gilbert, thousands of jews were sent to these camps by the French pro-nazi government of Petain:

Abadla
Ain el Ourak
Bechar
Berguent
Bogari
Bouarfa
Djelfa
Kenadsa
Meridja
Missour
Tendrara

Holland:
Italy:

Bolzano
Fossoli
Risiera di San Sabba (no sub-camp known)

Lattvia

Riga
Riga-Kaiserwald
Dundaga
Eleje-Meitenes
Jungfernhof
Lenta
Spilwe

Lithuania

Kaunas
Aleksotaskowno
Palemonas
Pravieniskès
Volary

Norway:

Baerum
Berg
Bredtvet
Falstadt
Tromsdalen
Ulven

Poland:

Auschwitz/Birkenau - Oswiecim-Brzezinka (extermination camp - 51 sub-camps)
Belzec (extermination camp - 1 sub-camp)
Bierznow
Biesiadka
Dzierzazna & Litzmannstadt (These two camps were "Jugenverwahrlage", children camps. Hundreds of children and teenagers considered as not good enough to be "Germanized" were transfered to these places - see our article about the Lebensborn - and later sent to the extermination canters)
Gross-Rosen - Rogoznica (77 sub-camps)
Huta-Komarowska
Janowska
Krakow
Kulmhof - Chelmno (extermination camp - no sub-camp known - click here for more information about this camp)
Lublin (prison - no sub-camp known)
Lwow (Lemberg)
Majdanek (extermination camp - 3 sub-camps)
Mielec
Pawiak (prison - no sub-camp known)
Plaszow (work camp but became later sub-camp of Majdanek)
Poniatowa
Pustkow (work camp - no sub-camp known)
Radogosz (prison - no sub-camp known)
Radom
Schmolz
Schokken
Sobibor (extermination camp - no sub-camp known - click here for more information about this camp)
Stutthof - Sztutowo (40 sub-camps and external kommandos)
Treblinka (extermination camp - no sub-camp known - click here for more information about this camp)
Wieliczka
Zabiwoko (work camp - no sub-camp known)
Zakopane

Russia: (The real number of concentration and extermination camps established in occupied Soviet Union by the Nazies is unknown. The following list contains the name of the major camps. Some of these camps were under Romanian control; e.g. Akmétchetka or Bogdanovka where 54,000 were executed between December 21th and December 31th, 1941)

Akmétchetka
Balanowka
Bar
Bisjumujsje
Bogdanovka
"Citadelle" (The real name of this camp is unknown. The camp was located near Lvov. Thousands of Russian POWs were killed in this camp)
Czwartaki
Daugavpils
Domanievka
Edineti
Kielbasin (or Kelbassino)
Khorol
Klooga
Lemberg
Mezjapark
Ponary
Rawa-Russkaja
Salapils
Strazdumujsje
Yanowski
Vertugen
(for all these camps, no sub-camp known).

Yougoslavia:

Banjica
Brocice
Chabatz
Danica
Dakovo
Gornja reka
Gradiska
Jadovno
Jasenovac
Jastrebarsko
Kragujevac
Krapje
Kruscica
Lepoglava
Loborgrad
Sajmite
Sisak
Slano
Slavonska-Pozega
Stara-Gradiska
Tasmajdan
Zemun

(for all these camps, no sub-camp known).
---

Introduction
by Chuck Ferree (Holocaust Witness and Liberator)
The Holocaust catastrophe during the years 1933 to 1945 was a massive occurrence. It began in Germany and ultimately engulfed an area encompassing most of the European continent. It was also an event that was experienced by a variety of perpetrators, a multitude of victims, and a host of bystanders.

These three groups were distinct from one another, and they did not change in their lifetime. Each saw what happened from its own, special perspective, and each harbored a separate set of attitudes and reactions.

The first and foremost perpetrator was Adolf Hitler himself. He was the supreme architect of the operation; without him it would have been inconceivable.

Unlike the perpetrators, the victims were perpetually exposed. They were identifiable and countable at every turn. Jews and non-Jews alike, the victims as a whole, however, have remained an amorphous mass. Millions of them suffered a common fate in front of pre-dug mass graves or in hermetically sealed gas chambers. Although the Holocaust is perceived by many to record the suffering of people of the Jewish faith, no records on any aspect of the Second World War can fail to record that in addition to the six million Jewish men, women and children who were murdered, at least an equal number of non-Jews were also killed, not in the heat of battle, not by military siege, aerial bombardment or the harsh conditions of modern war, but by deliberate, planned murder.

The Nazi plan displaced millions of families from all over Europe. Through their massive concentration camp system, with well over one thousand camps of various sizes, all designed to imprison innocent humans, considered sub-human by Nazi standards. Every human right was replaced by Nazi laws, rules and arbitrary decisions. Almost every major German city had at least a slave labor camp nearby. The inmates of these camps were forced under the pain of death to work for the German war effort, with no pay, inadequate food and other necessities to survive. Death camps, constructed for the sole purpose of mass executions by means of poison gas, shootings, starvation, disease, and torture were used by the Nazis to exterminate those fellow humans--men, women, children , and infants--by design.

There are those among us who say the Holocaust did not happen at all. Or, maybe a few people were killed, but not millions. Historical facts have proven, time and time again, that Nazi Germany, planned and implemented their plan to rid Europe of those whom they considered sub-human. Accurate numbers for exactly how many humans died as a result of the Nazi plans are simply not available and never will be. Research by some of the worlds most able historians place the number of Holocaust victims murdered by government policy to be not less than twelve million and probably more.

sources:
- Raul Hilberg: "Perpetrators, Victims, Bystanders"
- Martin Gilbert: "Atlas of the Holocaust."

Chuck Ferree
---

Germany
Buchenwald/Dora-Mittelbau

Note: Dora-Mittelbau was the cover name of the sub-camp situated at Salza/Thuringe. When Dora became an independent camp in 1943, it had its own sub-camp at Ellrich. Ellrich was known as one of the worst external kommandos.

Abterode (BMW Eisenach)
Adorf
Allendorf (Gmbh zur Verwertung chem. Erzeugnisse)
Altenburg (HASAG)
Annaburg (Siebel-Flugzeugwerke)
Arnstadt (Poltewerke - aircraft engines)
Artern
Arolsen (SS officer school)
Ascherleben (Junker)
Baalberg
Bad Berja
Bad Handersheim (Bruns Apparatebau Gmbh)
Bad Godesberg
Bad Salzungen
Ballenstadt
Baubrigade I-X
Bensberg (Napola Bensberg)
Berga/Elster
Berlstedt (Deutsche Erd- und Steinwerke Dest)
Bernburg (Schacht Plömnitz-Solvay)
Billroda (Schacht Burggraf Billroda)
Birkhan-motzlich
Bischofferode
Blankenburg (Organisation Todt)
Blankenheim (sand)
Bleicherode
Bochum (Eisen- und Huttenwerke AG)
Bochum (Guszstahl Fabrikat. AG)
Bodtenberg
Böhlen (Brabag Braunkohlen- Benzin AG)
Braunschweig (SS-Junkerschule)
Buttelstedt (Fa. Schlosser)
Clus
Colditz (Hasag)
Crawinkel
Coblence- "rebstock"
Cologne (for the mayor)
Cologne (Wagonfab. Köln-Deutz)
Cologne (Messegelände)
Dernau (Fa. Gollnow Sohn)
Dessau (Junker)
Dessau (Dessauer Waggonfabrik)
Dornburg
Dortmund (Dortmund - Hoerder - Hutten - Verein AG)
Duderstadt (Polte-Werke)
Dusseldorf (Rheinmatall-Borsig AG - 2 kommandos)
Dusseldorf (déminage)
Dusseldorf (Dess)
Eisenach (BMW)
Elsnig (Wasag - Westfälisch- Anhaltische Sprengstoff AG)
Ellrich
Eschenhausen (SS-kommando Hecht)
Escherhausen
Essen (Krupp)
Essen (Dest)
Floeszberg (Hasag)
Freitheit-Osterode
Gandersheim
Gelsenkirchen (Gelsenberg Benzin AG)
Giessen (Sanität-Ersatz und Ausbildungabteilung)
Gleina-"willy"
Goettingen (SS cavalry school)
Goslar
Grasleben-"gazelle"
Grosswerther
Gunzerode
Hadmersleben
Halberstadt
Halberstadt-zwieberge
Hardehausen
Hasserode (Mech. Ind. Wernigwerke)
Harzungen (Wirtschaftsforschungs- geselschaft WIFI)
Herzberg/Elster (Hasag)
Hessich-Lichtenau (Munition factory)
Hinzert (Special SS camp with 23 kommandos)
Hohlstedt
Holzen
Ilfeld
Ilsenburg
Jena
Kassel
Kelbra
Klein bodungen
Klein bischofferode
Klein niedergerba
Kleinnoshersleben "ago"
Köln fordwerke
Köln hansestadt
Köln westwagen
Kranichfeld (2 kommandos)
Langensalsa (Junker)
Langenstein (2 kommandos, 1 for the "Organisation Todt")
Lauenberg "Laura"
Lehensten "Laura"
Leimbach
Leipzig (Hasag)
Leipzig Lindenthal
Leipzig Markkleeberg
Leipzig Sconau
Leopoldshall (Junker)
Lippstadt (Eisen- und Metallwerke AG)
Lohausen (déminage)
Luetzkendorf (Wintershall AG)
Magdeburg (Braunkohlen und Benzin Brabag)
Magdeburg (Polte-Werke)
Markkleeberg (Junker)
Merseburg
Meuselwitz (Hasag)
Muhlhausen "Martha"
Neustadt (kabel- und Leitungswerke AG)
Niederorshel (Langenwerke AG)
Niedersachswerfen (Ammoniakwerke GmbH)
Nordhausen (Schidt)
Nordhausen (Fliegerhorst-Komandantur)
Nordhausen (Mittelbau II of B II Mittelwerke GmbH)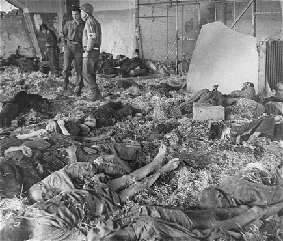 April 12th, 1945: The Liberation of Nordhausen
Nuxei
Oberndorf (L. Muna aircraft munitions)
Ohrdruf (railroad construction)
Oschersleben "Ago"
Osterode (Mech. Ind. fa C Heder)
Osterhagen
* Penig (Gehrt)
Plomnitz
Quedlinburg (Fleigerhorst)
Quedlindburg (Fa Heerbrandt)
Raguhn
Rehmsdorf "Willy"
Roemhild
Rossla
Rothenburg (Fa Mansfeld AG)
Rottleberode (Thyrawerke)
Saalfeld Oertelsbruch
Salza-Thuringe (production of V flying bombs - see note)
Sangerhausen
Schlieben (Hasag)
Schoenau (ATG Maschinebau GmbH)
Schönbeck (Hasag)
Schwalbe V
Schwerte
Sennelager (Panzerausbildungsregiment)
Soemerda (Fa Rheinmetall)
Sollstedt
Sonneberg (Tandradbedrijf C.G. Rheinhardt)
Stassfurt (construction of an underground factory for C.G. Rheinhardt)
Stutzpunkt Sauerland 1
Suhl
Tannenwald
Tanndora (Paper factory)
Taucha (Hasag)
Thekla (Erla-Werke)
Tonndorf (bauleitung Waffen SS)
Torgau (munitions)
Trautenstein
Troeglits (Brabag)
Unna
Walkenried-Wolfleben (Constructions)
Wansleben (Fa C. Mansfeld)
Wansleben "Wilhelm"
Wansleben "Biber II"
Werferlingen (Constructions)
Weimar-Fischtenhain
Weimar (Rautalwerke GmbH)
Wernigerode (Junker)
Westeregeln
Wewelsburg (Guszstahlwerke)
Wickerode
Wieda
Witten-Annen (Ig. Farbenindustrie)
Woebbelin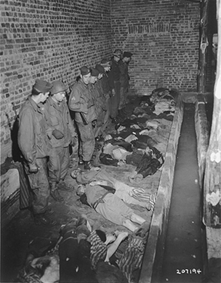 Liberation of Woebbelin concentration camp
Wolfen
Wuppertal
Zeitz "Willy"
Zella Mehlis
Zorbig

Dachau

Allach (Org. Todt)
Allach/Karsfeld/Moosach (org. Todt)
Allach-Rothwaige (Org. Todt)
Allersdorf-Liebhof
Ampersmoching
Asbach-Baumenheim (Messerschmitt)
Aibing (NEU)
Aufkrich-Kaufbeuren (Dornier)
Augustenfeld-Pollnhof
Augsburg (Messerschmitt)
* Augsburg- Haunstetten
Augsburg-Pfersee (Messerschmitt)
Bad Ischl
Bad Ischl Saint Wolfgang
Bad Tolz
Baubrigade XIII
Bayernsoien
Bayrishezell
Bichl
Birgsau-Oberstdorf
Blainach (BMW)
Brunigsau
Burgau (Messerchmitt)
Burghausen
Burgkirchen
Donauworth
Durach-Kottern (Messerschmitt)
Eching (Org. Todt)
Ellwagen
Emmerting-Gendorf
Eschelbach
Feistenau
Feldafing
Fischbachau
Fischen (Messerschmitt)
Fischhorn/Bruck
Freising
* Friedolfing
Friedrischaffen
Fulpmes
* Fussen-Plansee
Gablingen (Messerschmitt)
Garmisch-Partenkirchen
Germering-Neuaubing
Gmund
Grimolsried-Mitteneuf-Nach (Org. Todt)
Halfing
Hallein
* Hausham-Vordereckard
Heidenhaim
Heppenhaim
Horgau-Pfersee (Messerschmitt)
Ingoldstadt
Innsbruck
* Itter
Karlsfeld (Org. Todt)
Kaufbeuren (BMW)
Kaufering (Org Todt/Messerschmitt/Dornier)
Kaufering Erpfting

Hurlach
Landsberg
Lechfeld
Mittel-Neufnach
Riederloh
Schwabbeg
Schwabmunchen
Turkenfald
Turkheim
Utting

Kempten-Kotern
Konigsee
Krucklhalm
Landshut-Bayern (Org. Todt)
Lauingen (Messerschmitt)
Liebhof
Lind
Lochau
Lochhausen (BMW)
Lohof
Markt Schwabben
Moosach (Org. Todt/BMW/Messerschmitt)
Moschendorf-Hof
Muldorf (Org. Todt)
Muldorf Ampfing-Waldlager V et VI

Mettenheim
Obertaufkirchen

Munchen
Munchen Friedman
Munchen Riem (Org. Todt)
Munchen Schwabing
Munchen Sendling
Neuburg Donau
Neufahrn
Neustift
Nuremberg
Oberdorf
Oberfohring
Ottobrunn
Oetztal
Passau
Puchheim
Radolfzell
Rohrdorf-Thansau
Rosenheim
Rothschwaige-Augustenfeld (Org. Todt)
St. Gilden/Wolgansee
St. Lambrecht
Salzburg
Salzweg
Sandhoffen
Saulgau
Schlachters-Sigmarszell
Schleissheim
Seehausen-Uffing
Spitzingsee
Steinhoring
Stephanskirchen (BMW)
Strobl
Sudelfeld
Traustein
Trotsberg (BMW)
Trutskirch-Tutzing (Dornier)
Uerberlingen
Ulm
* Unterschleissheim
Valepp
Vulpmes
Weidach
Weilheim
Weissensee
Wicking
Wolfratshausen
Wolfratshausen Gelting
Wurach-Wolhof
Zangberg

Flossenburg (click here for more informations about this camp)

Altenhammer
Annaberg
Ansbach
Aue (Sachsen)
Bayreuth
Beneschau
Bozicany
Brüx
Chemnitz
Dresden
Eisenberg
Erbendorf
Falkenau
Flöha
Forrenbach
Freiberg
Ganacker
Giebelstadt
Grafenreuth
Graslitz
Gröditz
Gundelsdorf
Hainichen
Happurg
Heidenau
Helmbrechts (*)
Hersbruck
Hertine
Hof
Hohenstein-Ernstthal
Holleischen
Holyson
Hradischko
Hubmersberg-Hohenstadt
Janowitz
Jezeri
Johanngeorgenstadt
Jungfern-Breschan
Kaaden-Kadan
Kamenicky-Senow
Kirchham
Knellendorf
Koningstein
Krondorf
Leitmeritz
Lengenfeld
Lobositz
Mehltheuer
Meissen
Mittweida
Moickethal-Zatschke
Moschendorf
Mülsen- St. Michel
Munchberg
Neu Rohlau
Nossen
Nuremberg
Obertraubling
Oederan
Olbramowitz
Pilsen
Plattling
Plauen
Pocking
Porschdorf
Poschetzau
Pottenstein
Praha
Rathen
Rathmanndorf
Rabstein
Regensburg
Reuth
Rochlitz
Saal/Donau
Schlackenwerth
Schönheide
Seifhennersdorf
Siegmar-Schönau
Stein-Schönau
St. Georgenthal
St. Oetzen
Stulln
Theresienstadt
Venusberg
Wilischthal
Witten-Annen
Wolkenburg
Würzburg
Zatschke
Zschachwitz
Zschopau
Zwickau
Zwodau

Neuengamme (click here for more informations about this camp)

Ahlem-Hannover
Altgarga
Altegarde-Elbe
Aumund
Aurich-Engerhafe
Bad Sassendorf
Barkhausen
Barskamp
Baubrigade I, II, V et XI
Beendorf-Helmstedt
Bergstedt
Blummenthal
Boizenburg
Braunschweig (plusieurs kommandos)
Bremme-Farbe
Bremme- Osterort-Reisport
Bremme-Schutzenhof
Bremme- Vegesack-aumund
Bremme-weser
Brink-hannover
Brunswick-Busing
Dalum
Dreutte
Engerhafe
Fallersleben-Laagberg
Farge
Fidelstedt
Finkenwerder
Fludwigslust
Fulsbuttel
Geilenberg
Glassau-bei-Sarau
Goslar
Gross-Fullen
Gross- Hesepe
Hamburg (plusieurs kommandos)
Hausberge-Porta
Helmstadt
Hidelsheim
Horneburg
Howachts-Lütjenburg
Kaltenkirch-Heinkaten
Kiel
Ladelund
Langenhagen-Hannover
Langenhorn-Hamburg
Laasberg
Ladelung
Lengerich
Lerbeck
Limmer-Hannover
Linden (Mülhenberg-Hannover)
Lübberstadt
Lujtenberg
Meppen
Minden
Misburg-Hannover
Mölln
Neesen
Neugraben
Neuhof
Neuland-Bremen
Neunkirchen
Neustadt
Nutzen
Ohldorf
Osnabruck
Osterort (Bremen-Riespot)
Poppenbüttel-Sasen
Porta-Westfalica - note: 2 kommandos
Salzwedel
Sandbostel
Sasel
Salzgitter
Schandelah
Schützenhof-Bremen
Schwessing-Husum
Sollstadt
Spaldingstrasse
Steinwerder
Stöcken-Hannover
Stuklenwert
Tiefstak
Uelzen
Veleen
Veerssen - (note: 2 sub-camps were located in Veerssen).
Vegesack-Aumun - Bremen
Verden-Aller
Wandsbeck
Watenstedt-Drütte-Salzgitter
Wedel
Wilhemsburg-Hamburg
Wilhemshaven
Wittenberge
Wolfsburg
Wöbbelin-Ludwigslust

Ravensbruck (click here for more informations about this camp)

Abteroda
Ansbach
Barth/Ostee (Heinkel)
Belzig
Berlin-Oberschöneweide
Berlin-Schönefeld (Heikel)
Borkheid
Bruckentin
Comthurey
Dabelow
Eberswalde
Feldberg
Fürstenberg (Siemens)
Hennigsdorf
Herzebrück
Hohenlychen
Karlshagen
Klutzow-Stargard
Köningsberg-Neumark
Malchow
Neubrandenburg (Siemens)
Neustadt/Glene
Peenemünde
Prenzlau
Rechlin
Retzow
Rostock-Marienhe (Heinkel)
Stargard
Steinhoring
Schwarzenforst
Uckermark
Velten

Sachsenhausen (click here for more informations about this camp)

Bad Saarow
Baubrigade I, II, III, IV, V, VI, VII, VIII, IX, X, XI et XII
Beerfelde
Berga
Berlin

Babelsberg
Falkensee
Helensee (Demag)
Hennigsdorf (AEG)
Koepenig
Lichterfelde
Lichtenrade
Reinickendorf (Argus)
Siemens Stadt
Tegel
Wilmersdorf

Biesenthal
Bornicke
Brandenburg/havel
Dammsmuhle-Schonwalde
Debno-Neudamm
Doberitz
Drogen-Niedorf
Falkenhagen-Furstenwalde
Falkensee
Frieoythe/Kloppenburg
Heinkel
Genshagen
Glau-Trebbin
Gross-Rosen
Hohenlychen
Karlsruhe
Klinker
Kl. machnow
Kolpin
Konigswusterhause (Krupp)
Küstrin
Lieberose
Lubben
Muggelheim
Neubrandenburg (Hamburg)
Neustrelitz
Niederhagen
Oranienburg
Politz
Prettin
Rathenow
Ravensbruck (until 1939)
Riga
Senftenberg/Schwarzweide
Storkow
Stuttgart
Treuenbrietzen
Werde
Wewelsburg
Wittenberg (Arado)
---

Austria
Mauthausen (click here for more information about this camp. Check also the "official" homepage of the Mauthausen Memorial for detailed informations: http://www.mauthausen-memorial.gv.at )

Aflenz
Redl-Zipf (code name Schlier)
Amstetten (two camps: one for male and one for female inmates)
Bachmanning
Bretstein
Dippoldsau
Ebensee
Ebelsberg (subcommando of Linz III)
Eisenerz
Enns
Florisdorf (=Wien-Florisdorf and Wien-Jedlesee)
Grein
Grossramming
Gunskirchen
Gusen I, II (St. Georgen), III (Lungitz)
(Hartheim) not a sub-camp of Mauthausen, but many inmates of Mauthausen and Dachau had been gassed in Hartheim.
Hinterbrühl
Hirtenberg
Klagenfurt
Kleinmünchen (subcommando of Linz III)
Leibnitz
Lind
Lenzing
Linz I, II, III
Loibl- Pass Nord
Loibl- Pass Süd (ex-Yugoslavia)
Melk
Mittersill
Passau I - Waldwerke
Passau II
Peggau
St. Agyd
St. Lambrecht
St. Valentin
Steyr
Ternberg
Vöcklabrück=Wagrain
Wels
Wien Afa- Werke
Wien Saurer-Werke
Wien-Schwechat
Wien Schönbrunn
Wiener Neudorf
Wiener Neustadt
---

Czechoslovakia
---

France
Natzweiler-Struthof

Asbach
Auerbach-Bensheim
Baden-Baden
Bad-Oppenau
Balingen

Bisingen
Dautmergen
Dortmettingen
Erzingen
Frommern
Schomberg
Schorzingen
Wuste
Zepfenhan

Bernhausen
Bingau
Bischofsheim
* Calw
Cernay
Cochem
Cochem Treis
Colmar
Darmstadt
Daudenzell
Dautmergen
Donauwiese
Echterdingen
Ellwangen
Ensingen
Fracfort/Main (Adler )
Frommern
Geisenheim (Krupp)
Geislingen
Goben
Gross-Sachesenheim
Guttenbach
Hailfingen
Haslach
Heilbronn
Heppenheim
Hessenthal
Iffezheim
Iffezheim - Baden Oos-Sandweiller
Kaisheim
Kochem
Kochemdorf
Leonberg
Longwy-Thiel: ""Very few people ever heard of the Thiel-Longwy concentration camp in north-eastern France, Alsace, close to Luxembourg, and the ex-Maginot line. Four kilometers inside the Chantier de Fer in Thiel was a V2 rocket factory. The camp was four kilometers outside the city, close the ex-German border. Five hundred Hungarian machinists brought in from Auschwitz-Birkenau worked in the factory. The camp was functional between May-October 1944. After 16 kilometers of marching, eight hours of work, the prisoners had to carry heavy rocks for about a half mile, with the only purpose to further deplete their "elan de vivre.' The insufficient calories provided for that amount of work killed many prisoners. In October 1944, a few minutes before the US army liberated the camp, the prisoners were transfered from Thiel to Kochendorf, Germany. While the train passed above, US Sherman tanks entered the camp below, only a few kilometers away. At the same time, the US Army also liberated the Strutthoff camp."
(Thanks to George Liebermann for these informations)
Mannheim
Metz
Mosbach
Neckarelz I et II
Neckarelz Bad Rappenau
Neckargerach
Neckargartach-Heilbronn
Neckargerach Unterschwarsach
Neunkirchen
Oberehnheim-Obernai
Obrigheim
Peltre
Plattenwald
Rothau
Saint-Die
Sainte Marie aux Mines
Sanhofen (Daimler-Benz)
Sandweier
Schirmeck
Schönberg
Schörzingen
Schwabisch-Hall
Spaichingen
Tailfingen
Urbes Wesserling
Vaihingen-Enz
Vainhingen/Unterriechinegn
Wasserralfingen
Weckrieden
Wasserling
Zuffenhause (Heinkel)
---

Holland
Vught (click here for more information about this camp)

Arnhem
Breda
Eindhoven
Gilze-Rijen
's Gravenhage (The Hague)
Haaren par Tilburg
Leeuwarden
Moerdijk
Rozendaal
Sint Michielsgestel
Valkenburg par Leiden
Venlo (Luftwaffe airfield)
---

Poland
Note: the German names of the camps are followed by the actual Polish names.