Old Website Town Pages
Important Note
The information on this page has been compiled by Ukraine SIG long time ago.
As JewishGen and the Ukraine SIG evolved, the contents of the page became redundant with other areas of
JewishGen (specially the KehilaLinks) and the new SIG website.

This page will be temporarily hosted by the Ukraine SIG site until this contents is transferred to the corresponding
KehilaLink and/or indexed into the Ukraine Database. Then it will be removed.
Smiela
Cherkassy district, Kiev gubernia
There is still a community of several hundred Jews in Smela, and several thousand in nearby Cherkassy.
Smela Residents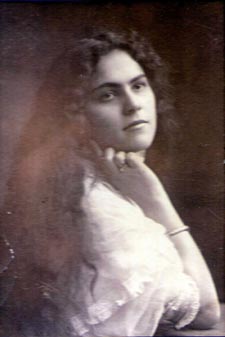 Ida DANN LIPITZ (1887-1977)
Probably taken around age 20, so c. 1907 in Smela.
Photo courtesy of Laura C. Katz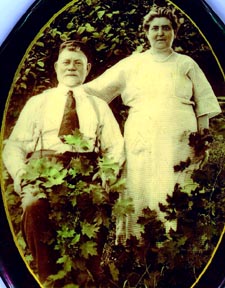 Boruch and Asne LIPITZ of Smela,
around 1910 in NYC.
Photo courtesy of Laura C. Katz.