Old Website Town Pages
Important Note
The information on this page has been compiled by Ukraine SIG long time ago.
As JewishGen and the Ukraine SIG evolved, the contents of the page became redundant with other areas of
JewishGen (specially the KehilaLinks) and the new SIG website.

This page will be temporarily hosted by the Ukraine SIG site until this contents is transferred to the corresponding
KehilaLink and/or indexed into the Ukraine Database. Then it will be removed.
Nova Ushitsa
Podolia Gubernia
Family Photos from Nova Ushitsa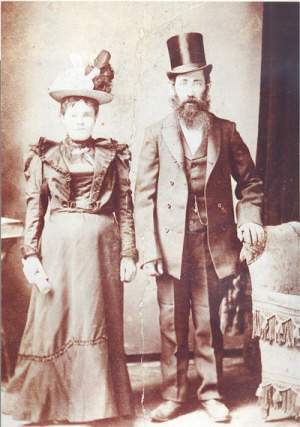 Feiga & Meshulam NERENBERG
c. 1891 in Nova Ushitsa, Podolia just prior to emigration.
Photo supplied by Florence NERENBERG Elman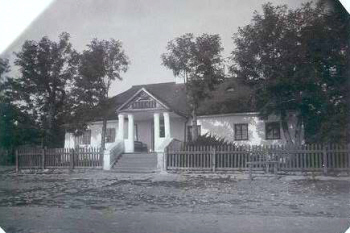 A pharmacy in Nova Ushitsa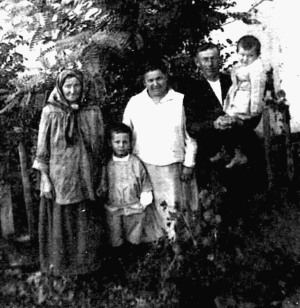 SHTIRBERG House in Nova Ushitsa
Luzer & Nesya SHTIRBERG in front of their house in Nova Ushitsa in 1926. Click here to see full photo, including their house. The family was tragically murdered in the Holocaust. Picture and info by Florence NERENBERG Elman
Stories of Nova Ushitsa
Hard Memory: A WW II Memoir of Nova Ushitsa By Mikhael Borisov Eisen. This is his own story of groing up in Nova Ushitsa during the war.