Danzig SIG members attending the 26th IAJGS Conference on Jewish Genealogy
in New York (August 13-18, 2006)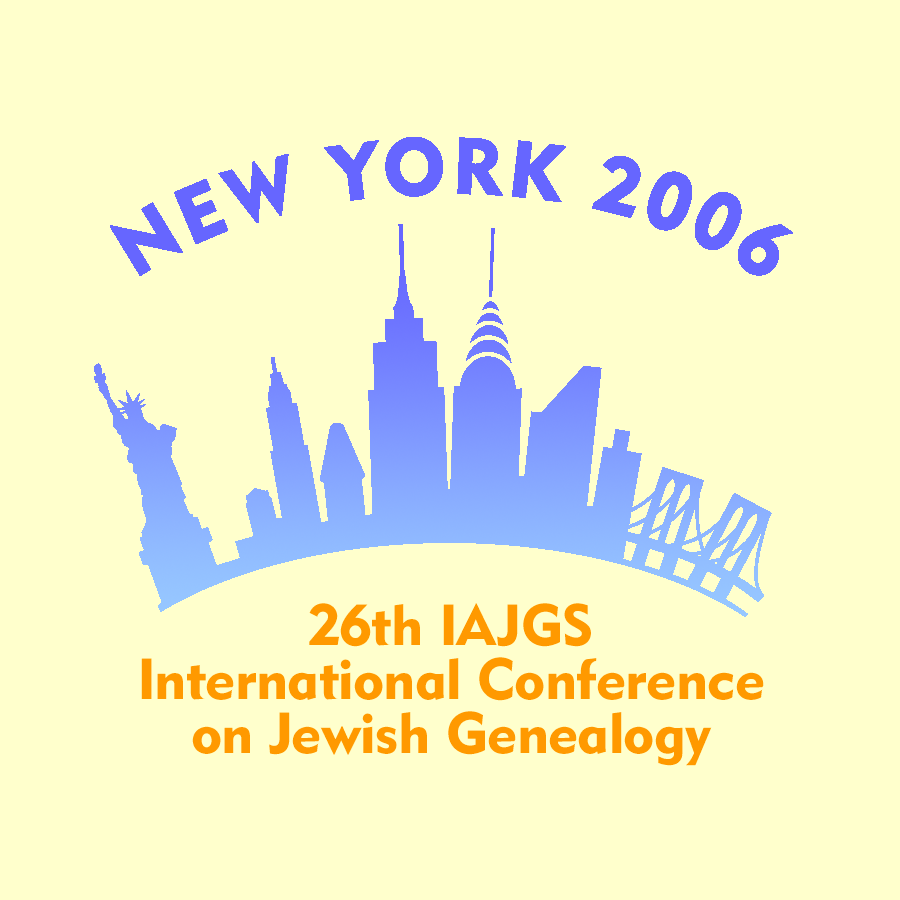 Are you looking to share a hotel room? Simply click on a link below.
If you wish to update your entry, or add a new one, click here. Simply enter you name with the email address, towns, and surnames that you want to appear here. If the name you enter already exists, your old entries will be replaced. if you have any questions, or problems.
So far, the following $i people have signed up
"; $i--; ?>
Name
Danzig surnames
"") { $surnames = str_replace(",", " ", $surnames); $surnames = str_replace(" ", " ", $surnames); $array = explode(" ",trim($surnames)); sort($array); $surnames = implode(", ", $array); } if ($AttendSigMeeting <> "") $attending_meeting++; if ($AttendTour <> "") $attending_tour++; echo ""; if ($email == "") { echo "
$name
"; } else { echo "
".HiddenEmail($email,$name)."
"; } echo "
$surnames
"; if ($gender <> "") { if ($gender == "Male") { $RoommateMaleMax++; $RoommateMale[$RoommateMaleMax] = $filenames[$k]; } else { $RoommateFemaleMax++; $RoommateFemale[$RoommateFemaleMax] = $filenames[$k]; } } // --------------------------------------------------------------------- echo ""; } //closing the directory closedir($dir_handle); ?>
Men looking for roommates
(Click on the name to send an email)
Name
Smoking preference
Women looking for roommates
(Click on the name to send an email)
Name
Smoking preference

1 people plan to attend the Danzig SIG meeting (including some who choose not be named here)
3 people plan to join the special Danzig SIG tour of the Danzig objects at The Jewish Museum (including some who choose not to be named here)