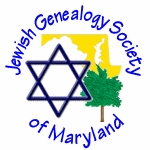 Home
Maryland Resources
Links
Contact JGSMD

Other Area JGS Websites
Greater Washington
Greater Philadelphia
New York




Jewish Genealogy Society of Maryland
---
Sunday November 24, 2013
Save the date for our next meeting!
Sunday November 24, 2013, 10:30-1:00 NOTE NEW TIME--GO RAVENS!
Park Heights Jewish Community Center

Elise Friedman, a former president of JGSMD, will be presenting a Genetic Genealogy Primer for Jewish Genealogists. Genealogical DNA testing (aka Genetic Genealogy) is a fascinating and powerful tool that many genealogists have been using to supplement traditional paper trail research for almost 15 years. With several major companies offering DNA testing for genealogy today, plus several different types of tests being offered, deciding which company to test with and what test(s) to take may seem overwhelming at first. However, after a brief introduction to the topic of genetic genealogy and an overview of the available tests, you'll be able to jump right in.

So please join us to learn how to get started in genetic genealogy! We'll discuss the goals & benefits of DNA testing, the core types of tests that are available and how each one is used to make genealogical connections, which companies offer the tests, how much the tests cost and much more.

We'll also discuss some common challenges that Jewish genealogists face, such as young surnames and changed surnames, and how to make the most of your genetic genealogy experience amidst those challenges.

Refreshments will be available. Hope to see everyone there!


Sunday October 27, 2013, 1:00-3:30
Beth El, 8101 Park Heights Avenue (Shapiro Auditorium)

Lara Diamond, Co-President, will be offering an overview to what it is we do called: "Genealogy Research in 10 Slides or Less" which will be our first program.

Zev Griner, Program Chair, will then offer an in-depth look at how Yad Vashem records can aid in your research--even if your immediate relatives weren't in Europe during the Holocaust.




Sunday September 29, 2013, 11:00-12:30
Jewish Museum of Maryland - Genealogical Resources

The Jewish Museum of Maryland is committed to serving as a resource for genealogists. Learn about available resources at the JMM including Jewish Times obituaries and birth notices, cemetery listings, midwife records, ship manifests, vertical files, and more. During this meeting, attendees will learn about the process involved in scheduling appointments with JMM to conduct research as well as which JMM resources are available on line.
Speakers are: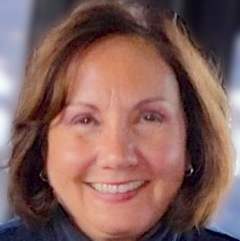 Edie Shlian, born and raised in Baltimore. Degree in General Education and a Degree in Nursing. I spent 30 years working in Critical Cardiac Care and Interventional Cardiac procedures, including Cardiac research trials of drugs and devices. My interest in my family ancestry began in the 1980's, and off and on since then I have accumulated a lot of documents and stories. I am hoping to pull it all together now, and have a more concise history of my family to pass on to future generations. I am retired from nursing, have 3 married children, 6 grandchildren and I live in Mt. Washington. I just recently began volunteering at the JMM and have found it most rewarding.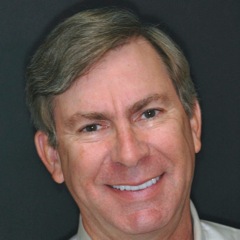 Duke Zimmerman, born and raised in Baltimore. B.S. Degree in Business and Public Administration from University of Maryland College Park. Retired from a career in screen printing and graphics and fine art prints and sculpture production and publishing. Served on various industry and community boards. Still a fine art dealer and maintains a Private Gallery. Vice President and Trustee of the Jewish Museum of Maryland and Chair of its Collections Committee. On and off active in family genealogy since the late 70s. Quite active now with research using computers and Ancestry.com and Family Tree Maker softwares. Looking to learn more about genealogy. Married with wife and two married children and five grandchildren. Maybe the grandchildren will one day care to know about their ancestors.


JGS Maryland has many volunteer opportunities available! If you're interested in getting involved behind the scenes, please be sure to let us know!
Please visit our
programs
page for details on our 2013-2014 programming schedule.
JGS Maryland has been reconstituted!
JGSMD had its initial meeting on Sunday August 18, 2013 to see if there was interest in the group's reconstituting. The turnout was overwhelming, with 31 people attending with only a few days' notice. Look forward to new programming over the next year!
Some of the attendees: