Page created: 12 June 2006
Latest revision or update: 20 December 2015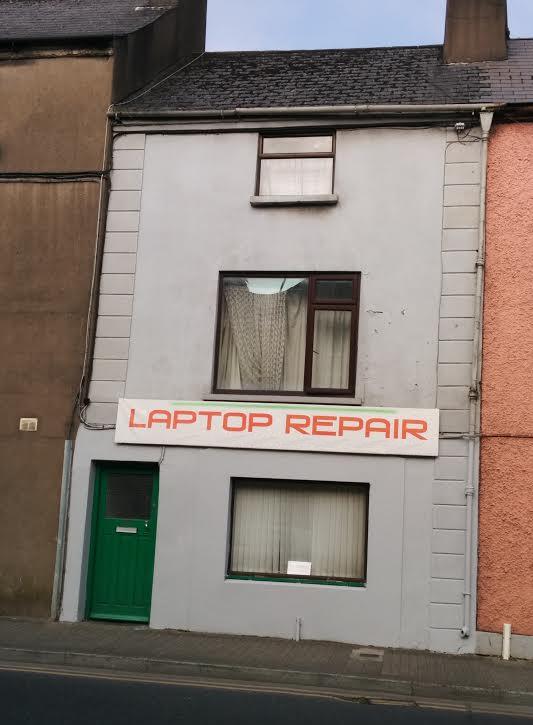 56 Manor Street, Waterford (the former address of the
synagogue of the Waterford Hebrew Congregation) in September 2014
© David Shulman 2014
City of Waterford
The city of Waterford (Irish: Port Lairge), in Southeast Ireland, lies a few miles inland from the coast. Although geographically part of County Waterford, the city of Waterford has a separate administration, and was officially referred to as a "County Borough" until 2001, when the term was formally replace by "City". Waterford has a population of about 45,000.

Waterford Jewish Community
The only Jewish congregation known to have existed in Waterford was the Waterford Hebrew Congregation.
Congregation Data
| | |
| --- | --- |
| Name: | Waterford Hebrew Congregation |
| Address: | 56 Manor Street, Waterford |
| Date Founded: | 1893 - First Jewish wedding performed in 1894 |
| Current Status: | Closed |
| Ritual: | Ashkenazi Orthodox |
Articles
Press Reports relating to the Waterford Jewish Community 1893 - 1998
Jewish Population Data

1915

40

(The Jewish Year Book 1916)

1919

37

(The Jewish Year Book 1920)

1946

15

(The Jewish Year Book 1947)

1985

6

(Jewish Chronicle 13 Sept. 1985)

1991

9

(quoting census)
Jewish Communities and Congregations of Ireland home page