Page created: 2 March 2002
Latest revision or update: 11 August 2014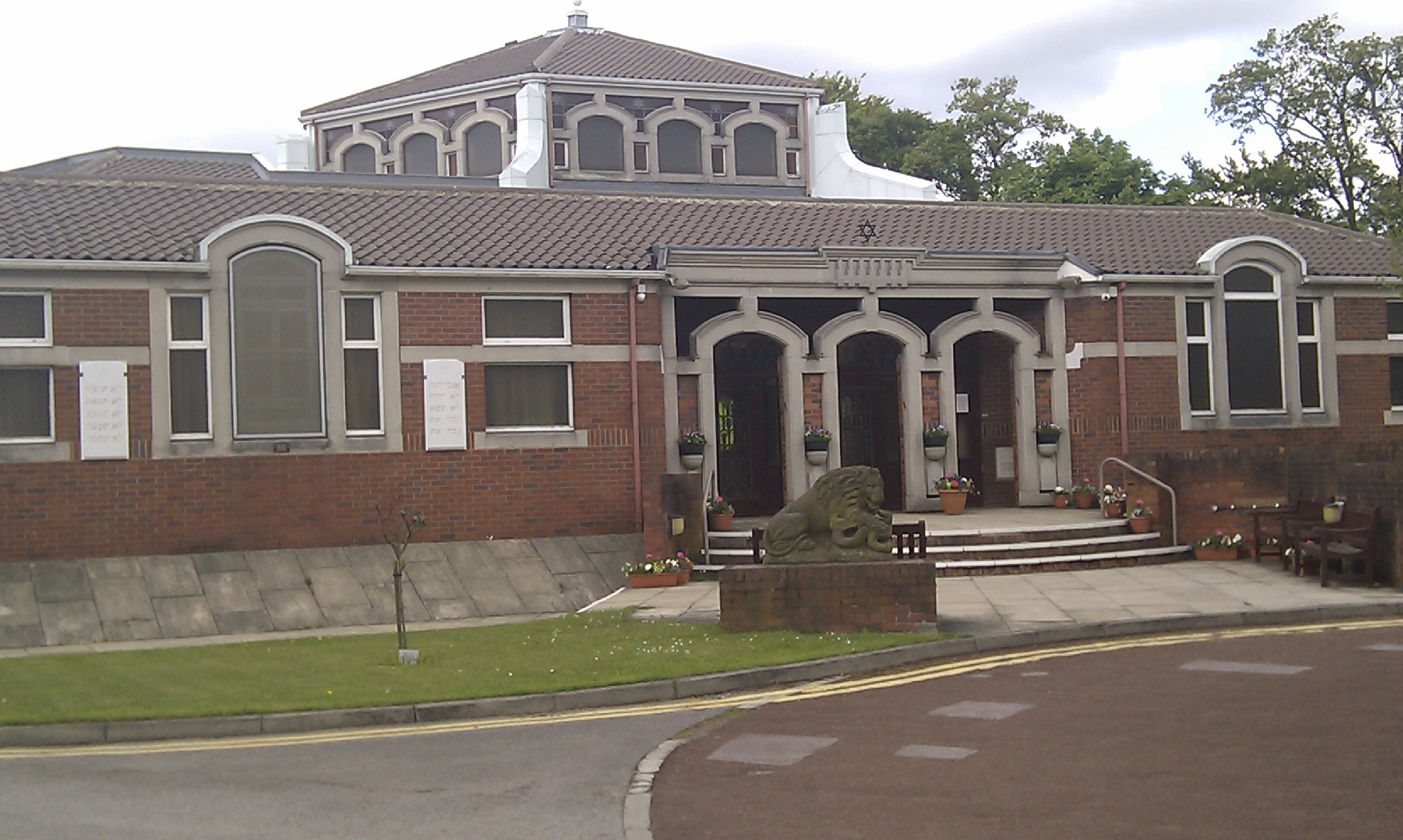 The Synagogue of the United Hebrew Congregation, Shadwell Lane, May 2013
© David Shulman 2013
Congregation Data
Name:

United Hebrew Congregation (UHC)

Address:

Shadwell Lane Synagogue, 151 Shadwell Lane, Leeds LS17 8DW

Current Status:

Active

Date Formed:

1930/1 (Present Synagogue opened 1986)

Ritual:

Ashkenazi Orthodox

Constituent Synagogues:

The Shadwell Lane Synagogue is the sole constituent synagogue in the UHC.
The following are former constituent synagogues of the UHC
Great Synagogue, Belgrave Street (joined 1930/1, synagogue closed 1983)
New Synagogue, Chapeltown Road (joined in 1931/2, synagogue closed 1985)
New Leeds Congregation, 1 Louis Street (joined in 1930/1, synagogue sold 1932)
Moortown Synagogue, 151 Shadwell Lane (opened 1937, synagogue closed 1986)
Chapeltown United Synagogue, 58-60 Chapeltown Road (joined in about 1949, synagogue closed about 1962)
In addition, the Louis Street Synagogue merged into the UHC, when the former closed in 1974

Affiliates:

The following congregations were affiliated for the purposes of burial rights (Jewish Year Books 1935-45):
Herzl Moser Zionist Synagogue
Leeds Spanish and Portuguese (Sephardic) Synagogue
Louis Street Synagogue
Lovell Street Synagogue
Psalms of David Synagogue
Vilna Synagogue
Harrogate Hebrew Congregation
York Hebrew Congregation
Huddersfield Hebrew Congregation (Jewish Year Book 1945, only)

Website:

Membership Data:

1935 - 1,100 (two synagogues) (Jewish Year Book 1935)
1949 - 1,800 (four synagogues) (Jewish Year Book 1950)
1999 - 1,032 (one synagogue) (Board of Deputies)

Marriage Certification:

Group for Certification: Board of Deputies
Appears in 1998 General Registrar Official List
Registration District: Leeds North
Search of Cemetery Records, with images
The UHC Cemetery Database contains over 6,500 burials, plus photographs of some 5,000 headstones, in the United Hebrew Congregation Cemetery, Gelderd Road, Gildersome, from 1840 to 2013.

The New Farnley Cemeteries Database includes approximately 1,300 records, dating from approximately 1896, of burials, plus photographs of gravestones, associated with the Louis Street Synagogue, which are now administered by the United Hebrew Congregation.
Leeds Jewish Community home page
Other Jewish Congregations in West Yorkshire
Jewish Communities of England home page
About JCR-UK | JCR-UK home page | Contact JCR-UK Webmaster


Terms and Conditions, Licenses and Restrictions for the use of this website:
This website is owned by JewishGen and the Jewish Genealogical Society of Great Britain. All material found herein is owned by or licensed to us. You may view, download, and print material from this site only for your own personal use. You may not post material from this site on another website without our consent. You may not transmit or distribute material from this website to others. You may not use this website or information found at this site for any commercial purpose.



Copyright © 2002 - 2016 JCR-UK. All Rights Reserved