Page created: 23 July 2006
Latest revision or update: 28 December 2013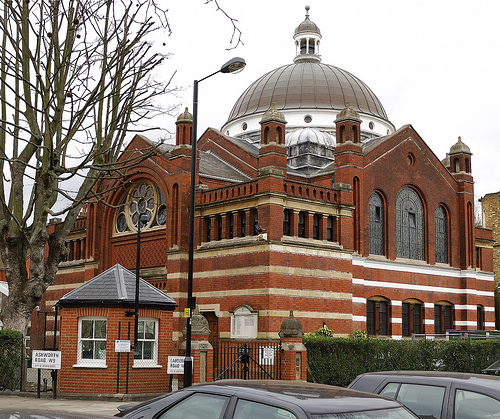 © Leslie Bailey 2008 and reproduced with kind permission
Spanish and Portuguese Synagogue, Lauderdale Road (March 2008)

Congregation Data
Official Name:

Lauderdale Road Synagogue

Alternative Name:

Spanish and Portuguese Synagogue, Maida Vale

Address:

Lauderdale Road, Maida Vale, London W9 1JY

Local Authority:

London Borough of the City of Westminster

Current Status:

Active

Date Formed:

1895 (was a successor to the Sephardi synagogue in Bryanston Street, near Marble Arch)

Ritual:

Orthodox Sephardi

Affiliation:

A synagogue of the Spanish and Portuguese Jews Congregation.

Local Government District:

Lauderdale Road is in the City of Westminster (a London Borough established in 1965) in Greater London.
Previously, it was in the former Metropolitan Borough of Paddington (established 1900), within the former County of London (established 1889).
Other Information