Create Family History Pages

Do you have a lot of genealogical family material to share and want to organize it into a set of images, but donít know how? Marlis Humphrey will explain and demonstrate how to create image rich family history pages for your family.

Students will learn how to layout, design, and edit a quality family history page set for two ancestors, that can be broadened at a later time. You will learn to include documents like census, naturalization and photographs of your family, heirlooms and memorabilia .

Students will discover sources of digital resources (templates, fonts, etc.) for formatting, and will walk through a project using Photoshop Elements 10 for editing. you will learn how to format the pages for printing using Shutterfly.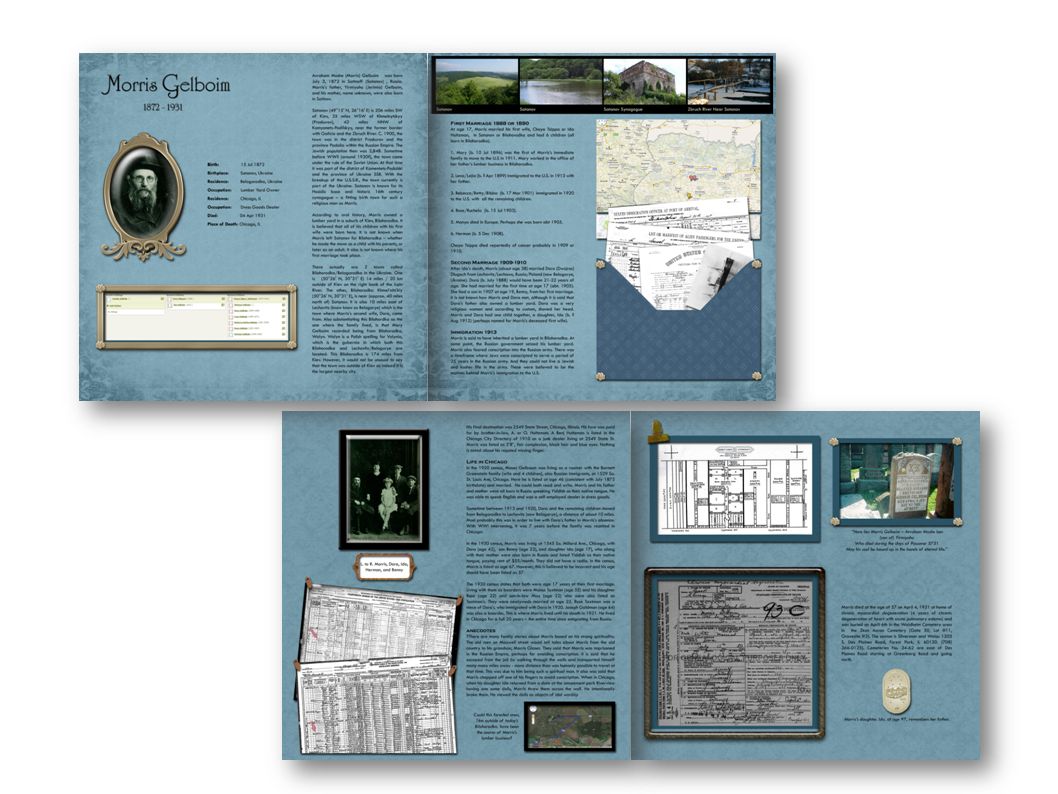 The goal is to give students the basic PSE10 skills needed to complete your family history pages. Those students who master this formatting can enroll in the follow-on course to make covers, spines and backs required to make the mini-book print-ready.
Class will feature multimedia including a series of short screencasts with voice narration, powerpoint instructions and text notes for reference. We will use the FORUM for questions and answers and we will encourage students to post their digital pages (.jpg files) for review and comment.
Requirements:
1) You need to feel comfortable using PC software, scanning, uploading & downloading files, programs and photographs.
2) You will download Photoshop Elements software (circa $80 or 30 day free trial; details in the first lesson). This program runs on both PCs (all versions of Windows) and Macs (OS X 10.2 or later), so practically everyone will be able to use it.
3) And you'll need about 10 hours each week to read the lessons and practice making family pages. This class is open 24/7. Tuition $100 and you can pay online by clicking on the Enroll Link (which will open around September 18). If you have any questions, please email by clicking here: JewishGen-Education
Close this Window