Welcome to the Belarus SIG!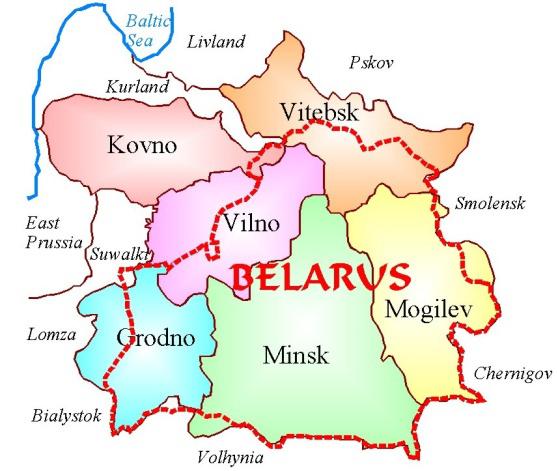 The dotted line is the modern boundaries. Note that Grodno, Vilno and Vitebsk and a small part of Polesie in Minsk are now in other countries.
What's New on the SIG
May 23:

The Belarus SIG revives the Newsletter Spring 2016! Submit your photos, articles and stories to sigbelarus@gmail.com.